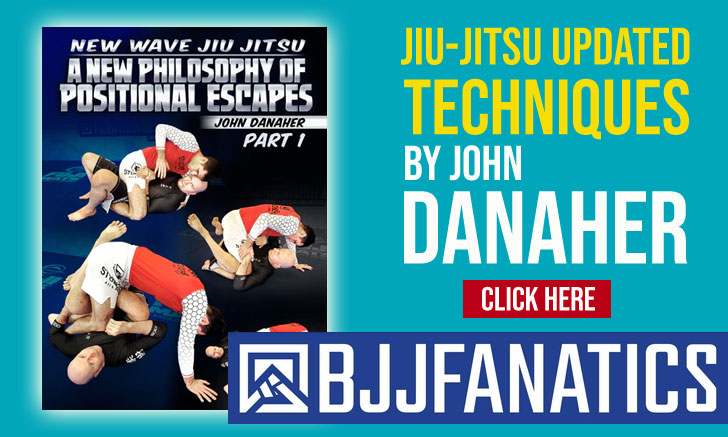 Shay Montague is a grappling competitor from Scotland and a jiu-jitsu black belt under Darragh O'Conaill, who represents The Griphouse (Glasgow, Scotland) and East Coast Jiu-Jitsu Academy (Dublin, Ireland) in the sport's global circuit. Montague gained notoriety in the sport while competing in the International Brazilian Jiu-Jitsu Federation (IBJJF) league where he conquered the #1 ranking as a brown belt, both in the Gi and No-Gi divisions (2022-2023).
Shay Montague Jiu-Jitsu
Full Name: Shay Ananda Montague
Nickname: N/A
Lineage: Carlos Gracie > Helio Gracie > Royler Gracie > Saulo Ribeiro > Darragh O'Conaill > Shay Montague
Main Achievements:
#1 IBJJF Rooster Brown Belt Gi Division (2022-2023)
#1 IBJJF Rooster Brown Belt NOGI Division (2022-2023)
GrappleFest U65KG Title Champion
1st Place IBJJF World Championship (2021 purple, 2023 brown)
1st Place IBJJF World Championship NOGI (2017 blue, 2022 brown)
1st Place IBJJF Pan Championship NOGI (2022 brown)
1st Place IBJJF Pan Championship (2022 brown)
1st Place IBJJF South American Championship (2022 brown)
1st Place IBJJF European Open (2022 brown)
1st Place CBJJ Brazilian Nationals (2022 brown)
2nd Place IBJJF World Championship NOGI (2018 purple)
2nd Place IBJJF European Open (2018 blue)
3rd Place IBJJF World Championship (2022 brown)
Favorite Position/Technique: Well Rounded
Weight Division: Peso Galo (57,50 kg / 127.0 lbs)
Team/Association: ECBJJ / The Griphouse
Shay Montague Biography
Shay Montague was born on November 10, 1998, in the north of Scotland, growing up between two small coastal towns, Nairn and Findhorn.
Growing up, Montague was not a sporty kid, quite the contrary. By his own admission, in an interview given to BJJ Heroes on February 2023:
"I was a pretty unathletic kid before BJJ. My hobbies involved spending ages playing Xbox and trying to cause carnage in the local area with my friends. The closest I really got to sports was I used to play table tennis once a week with my dad when I was younger and I had a brief flirtation trying to learn to snowboard which ended when I realised it's quite hard and involves being cold."
Drawn by his fascination for the Ultimate Fighting Championship (UFC), 16-year-old Shay started browsing for mixed martial arts (MMA) gyms. According to Montague in the aforementioned interview with BJJ Heroes, all the nearby academies showed photos of big bald muscly men, a hardened style that did not appeal to the 45-kilo frame of teen Montague. During this time, while watching MMA videos on YouTube, Shay also came across a few jiu-jitsu highlights from people like Ronaldo Junior (Jacare) and the Mendes Brothers (Rafael & Guilherme) which sparked his interest.
When looking through the internet's search engines for local jiu-jitsu academies, Shay discovered a much more varied crowd, which appealed to the young Scotsman and led him to join. Montague spent a handful of months at one of these local gyms but opted to join a more serious training center early in his development, namely Ross Houston's gym in Inverness. At this BJJ Academy in Inverness, Montague trained under two instrumental figures in his development, coaches Martin Donaldson and Kevin McAloon.
Despite being in a small town in Scotland with no history of grappling success at a big level, Shay was able to conquer important medals representing this squad, where he remained all the way up to the purple belt, before he moved to Glasgow, the biggest city in the country, to pursue his university degree at the age of 20.
When in Glasgow, Montague selected The Griphouse as his grappling home. He would also make regular trips to a range of jiu-jitsu academies in his circle of friends, including Darragh O'Conaill's ECBJJA in Ireland, a workgroup he was introduced to by Ellis Younger.
Under the guidance of The Griphouse & ECJJA Montague's competitive success skyrocketed, with 2022 and 2023 being outstanding years for the Scotsman who cemented himself as the #1 roosterweight in the world at brown belt. His success on the mats led to his promotion to the black belt rank by coach Darragh O'Conaill on June 25, 2023.
Shay Montague Grappling Record
5 WINS
BY POINTS


BY ADVANTAGES




BY SUBMISSION




BY DECISION




BY PENALTIES




BY DQ



4 SUBMISSIONS WINS
#214eb8
Inside heel hook
50
2
#5AD3D1
Straight ankle lock
25
1
2 LOSSES
BY POINTS


BY ADVANTAGES




BY SUBMISSION




BY DECISION




BY PENALTIES




BY DQ



0 SUBMISSION LOSSES
Shay Montague Fight History