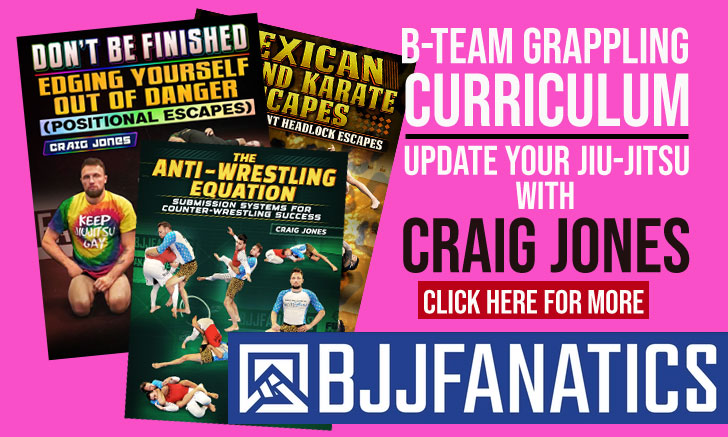 Spawned from Quebec's jiu jitsu scene, Grappling Industries has long ago outgrown its French Canadian borders. First opening the promotion's horizon's through the US East Coast and from then on to other parts of America and ultimately Australia.
This year GI plans to expand its horizon to Europe, with the United Kingdom being the first aim of this grappling promotion. An initial investment of U$50k has helped Grappling Industries push for their first European tournament, which should take place around November/December 2018, one they hope will rival the big players in British jiu jitsu's landscape in the short run.
"We are looking to do 10/11 events per year there, which is much more than what the UAE or IBJJF offer. This allows us also to add another continent to our rankings, making our league standings much more meaningful as well." said the company's front man David Aguzzi who is well aware of the jiu jitsu buzz in England: "The UK has an amazing scene, but NAGA, IBJJF and UAEJJF are tournaments that only go there once or maybe twice per year, and when they do they stay in London. Then there are more local tournaments that do move around like BJJ 24/7, Empire, etc. But they draw only the local crowds, we are looking at it from an international perspective."
In line with their international strategy, the company has purchased their own production equipment and will be seeding a headquarters in the UK "with an Englishman and an all star team to attack the market." Said Aguzzi to BJJ Heroes on July 13. "We do not want to stick to London, we are also going to Manchester, Liverpool, Nottingham, Sheffield, Birmingham, also want to add Glasgow at a later stage."
To start things up in England are Australia's Ben Hodgkinson (who has been with GI for some years) and the new addition to the company's staff, Josh Hutton of Manchester who will be the assistant coordinator.
The idea is that the English market may serve as a stepping stone on to a wider European coverage "Our goal is not to attack just the UK, I'm hoping our international selling point puts us ahead of NAGA and IBJJF as we have been in so many cities in Canada, US and even Australia. Once we are comfortable here [England] we want to go to France. We are French Canadian, from Montreal and know the french language very well so we hope to expand into that market very much as well."
Grappling Industries is one of the fastest growing tournament based promotions in jiu jitsu, having made an impact in every area they have invested on, BJJ wise. Stay tuned for more GI's news in the future.