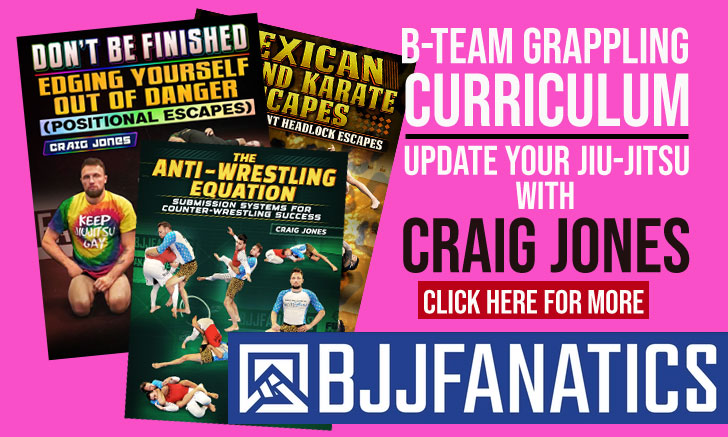 The much anticipated Polaris 4 line-up has finally been revealed. The famous jiu jitsu invitational will take place on October 29 in Poole, England – and (as per usual) the event's promoters have spared no effort, placing together a solid card that ranges from current day's top athletes to legends of the sport in an all inclusive bag of grappling styles.
Catch wrestling vs IBJJF, submission only vs points stylists, while adding also a pinch of MMA grappling in the mix and we got ourselves one heck of a card. Below you will find the main card and prelim matches as well as a description of what is on the line in each match-up.
Starts at:
18:30 UK TIME
10:30 WESTERN TIME (US)
13:30 EASTERN TIME (US)
FERNANDO 'TERERE' VS VITOR 'SHAOLIN' RIBEIRO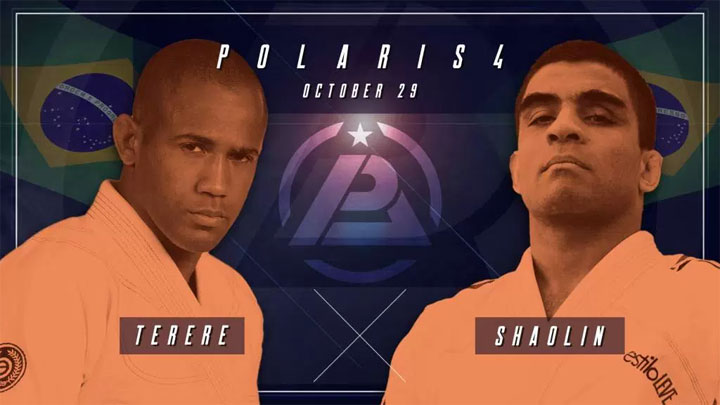 A match between two absolute jiu jitsu legends who were at the forefront of our sport during the early 2000's.
A 3 time black belt world champion, Shaolin competed and medalled at the Mundial in 3 different weight classes (feather/light/middleweight) earning world titles in two of those divisions. He was known for his athletic style of guard passing and his innovative half guard game.
Terere, on the other hand, is one of the most beloved athletes to have ever put on a gi and a true pioneer in the sport, be it from a technical or showmanship perspective. His passing game and his butterfly guard have been the subjects of many studies, and if his two IBJJF and two CBJJO world titles aren't enough to catch your interest, the fact that Fernando is also the only man to have submitted Marcelo Garcia in his weight class at black belt, might.
Though both are in their late 30's, they should have plenty of gas in the tank, as proven by Ribeiro in the last IBJJF World Masters only a couple of months ago. Shaolin and Terere have met 2 times before, in 2000 and 2001. Both victories for Shaolin.
GILBERT 'DURINHO' BURNS VS GARRY TONON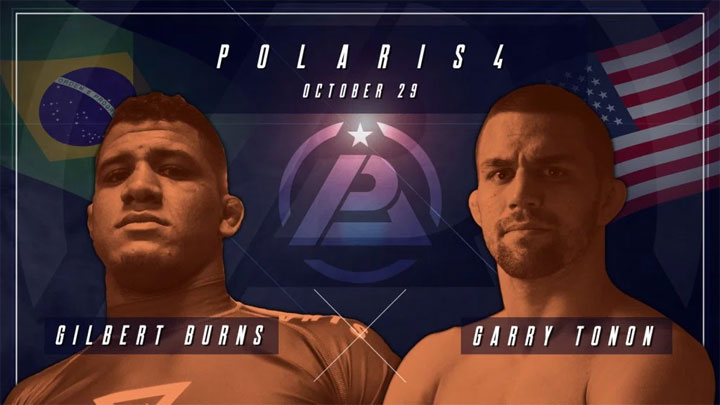 Absolute barnburner of a match, and our pick for most entertaining bout on the card. Durinho is a black belt world champion with wins over legends such as Leandro Lo, Kron Gracie and Lucas Lepri (to name a few), who's had a thriving career in the UFC for the past couple of years. Tonon is an EBI champion and Polaris veteran who is never in a boring match.
None of the two is known for stalling in the slightest, both have good wrestling and can play from top and bottom. Expect fireworks from this match.
IKUHISA 'MINOWAMAN' MINOWA VS AJ AGAZARM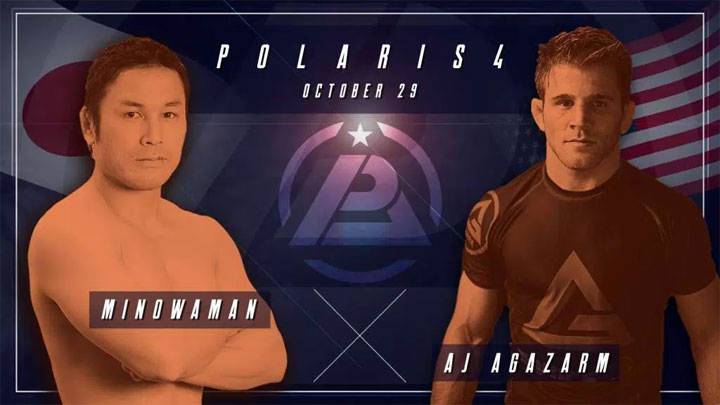 Another interesting match up for Agazarm who will be battling a larger opponent for the 3rd consecutive time at Polaris. AJ is well known among the jiu jitsu audience for bringing colorful trash talking and an exciting grappling style. Minowa is a pro-wrestler with over 100 pro MMA matches, who was winning fights by heel hook almost 20 years before the Danaher Death Squad made them cool in our sport.
AJ is the younger, faster and more athletic of the two, but will be giving up a substantial size advantage. Experience is also on the Japanese catch wrestling legend's side, an intriguing match ahead.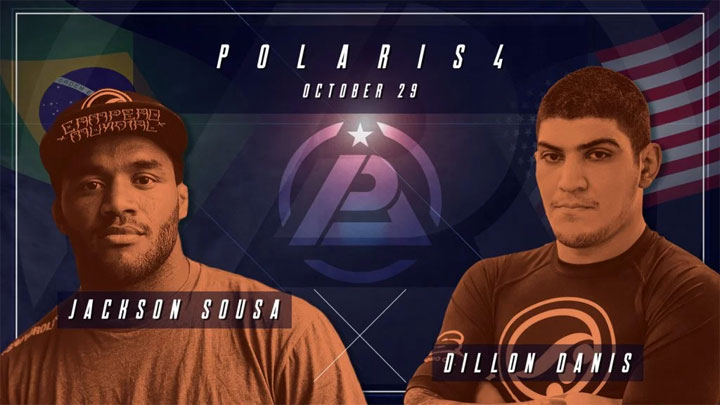 This year's IBJJF World silver medallist going up against one of the best black belts produced by the legend Marcelo Garcia. Jackson Sousa is one of Ricardo Vieira's top students – known for his athleticism and speed uncommon for a man of his frame. Danis has a dynamic game and, with his newfound love for MMA, should be coming in to this match with sharpened wrestling skills.
Both athletes like to play on top and bottom, and have similar approaches to both games, with plenty of single leg X action and movement from the top. A fun match-up to watch which (like Tonon vs Durinho) has all the ingredients to steal the show.
MASAKAZU IMANARI VS NATHAN ORCHARD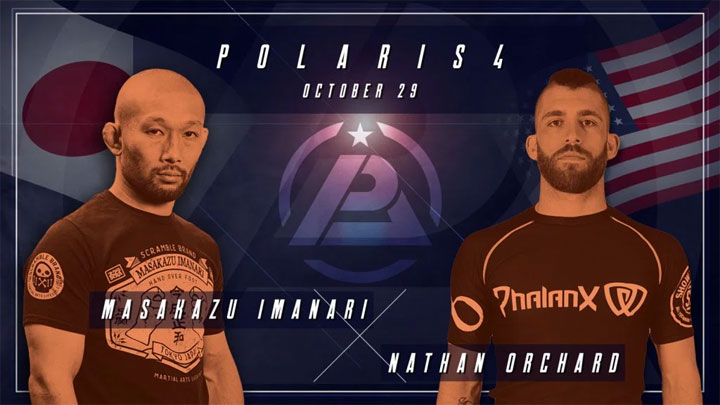 10th Planet standout Nathan Orchard is one of Eddie Bravo's most revered students, while Imanari is one of the most beloved Japanese MMA stars. Orchard will have a size, age and (dare we say) technical advantage over Imanari, though we can never count 'Ashikan Judan' out of anything involving leg locks.
EDUARDO 'TETA' RIOS VS CHARLES NEGROMONTE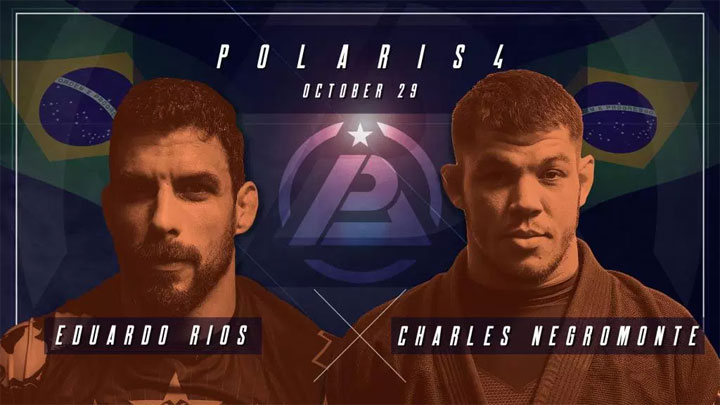 Great match ahead. Teta is one of jiu jitsu's pioneers in Scandinavia, having helped raise the technical level of numerous athletes while maintaining a very prosperous competitive career, a career that started (at black belt) back in the early 2000's.
Negromonte is one of Gracie Barra's top black belts, one who had a similar upbringing to that of Braulio and Victor Estima. Now settled in the UK, Charles is training with Roger Gracie. His style is aggressive and he is a submission hunter, a good clash between youth vs experience.
DOMINYKA OBELENYTE VS YAS WILSON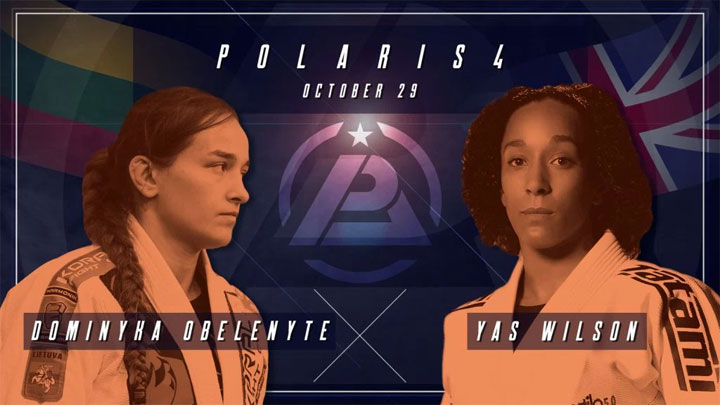 A very tough matchup for Roger Gracie's black belt, Yas Wilson. Wilson will be giving up a considerable size and experience advantage, against arguably the best female black belt in the world today.
TOM BREESE VS BEN DYSON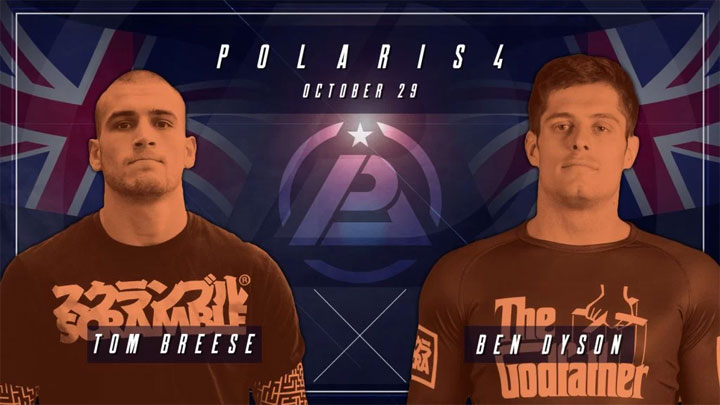 UFC fighter Tom Breese is matched up against British jiu jitsu prospect Ben Dyson. We don't know too much about Breese's grappling background, but he will be in for a tough match against Newaza Challenge champion Ben Dyson.
16:00 UK TIME – free stream on YouTube
08:00 WESTERN TIME (US)
11:00 EASTERN TIME (US)
ROSS NICHOLLS VS MARCO CANHA
Roger Gracie black belt Ross Nicholls is one of the most active competitors in England. He is going up against Fight Zone London's top man, Marco Canha one of the most technical grapplers in the country. A classic British jiu jitsu clash between RGA vs Checkmat.
JEFF LAWSON VS PAUL BRIDGES
A return to Polaris for 'Judo' Jeff Lawson, who is meeting Gracie Barra's Paul Bridges.
PHIL HARRIS VS SPENCER HEWITT
Bournemouth's local hero Phil Harris is meeting MMA fighter Spencer Hewitt.