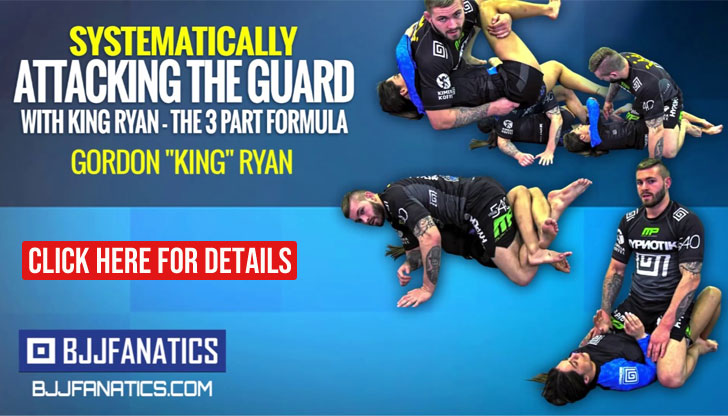 Launched last year the Iron Brown Belt quickly gained recognition as one of the top invitationals to be in. The event's structure is based on that of Copa Podio – a groundbreaking pro jiu jitsu competition at the time of its foundation (2011), geared to promote the sport away from it's amateur circuit and introduce its stars to a wider audience.
In the past Copa Podio has looked for the top brown belts in the world, and added one or two to the black belt groups on its main event – a recipe that provided excellent moments of jiu jitsu. The Iron Brown Belt (IBB) series was founded as a feeder for the main GP, where some of the best brown belts in the world will battle for their spot in Copa Podio.
For the imminent lightweight Grand Prix this year there is still a brown belt vacancy, which Copa Podio's president Mr Jeferson Maycá hopes to fill with the finest European talent. A 10 man Grand Prix where everyone will face each other at least once.
Watch Iron Brown Belt Live @Fighteria.tv
HOW DOES THE IRON BROWN BELT WORK?
All 10 athletes will compete at least twice against each other. Once two rounds are done, the three athletes with the most points will proceed to phase two, while the #4 and #5 will then compete against each other for the last vacancy.
How do the athletes score points on the ranking? The model is easy to follow. Much like it happens in the main event, each submission win equals 5 pts; win by points grants the victor 3 pts on the overall standings; advantages victory grants 2 pts and a draw gives each athlete 1 point.
IRON BROWN BELT EUROPE GP LINE-UP
All athletes on the event were born and bred in Europe according to the organizers of the show. The idea was to gather nothing but the top "in grown" talent from the old continent in the under 77 kilogram division:
ALAN CIKU (23 YO, Belgium)
Renaissance JJ.
ALBERTO BURIASCO (26 YO, Italy)
Yell Training Center
BRYN JENKINS (25 YO, Wales)
CF 24/ECJJA
EMAD OMRAN (21 YO, Sweden)
Prana JJ
GNIEWKO WISNIEWSKI (20 YO, Poland)
Invictus BJJ
MARCUS PHELAN (25 YO, Ireland)
ECJJA
MOHAMMAD ABDULKADIROV (27 YO, Russia)
SÁNDOR LAKATOS (24 YO, Hungary)
ZR Team
TARIK HOPSTOCK (21 YO, Norway)
Frontline
YUSEF KADDUR (27 YO, Spain)
Atos
Young Tarik Hopstock has been pointed out in the past as one of Europe's rising stars, and will likely be the man to beat at the Iron Brown Belt. Marcus Phelan of ECJJA is also arriving with a plenty of steam on his sail.