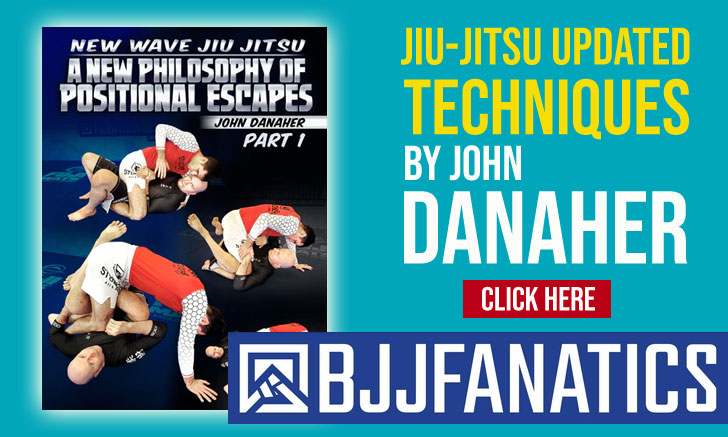 FEBRUARY 12, 2023, Lombard, IL, United States, set the scenery for another edition of the Midwest Finishers Sub-Only event, a tournament that is quickly gaining traction in the EBI ruleset facet of jiu-jitsu.
This weekend's Midwest Finishers celebrated the 12th edition of this entertaining grappling endeavor. For this special occasion, the promoters put forth an open-weight tournament with a fair few important names of the sport on the roster as well as a female teams tournament with a mix of Quintet rules with an EBI overtime round in case of a draw.
MEN'S OPEN WEIGHT TOURNAMENT
The absolute tournament was fully dominated by Fight Sports teammates André Porfirio and teenage sensation Achilles Rocha, both of whom ran through their sides of the brackets at a great pace from the first match to the last. A joy to follow these two competitors this weekend, so much so that we would elect Rocha's barn-burner clash with Nilo Burgener as the best match on the Finishers show this weekend.
Although these two aren't regular training partners, they do derive from the same lineage of gyms and represent the same team, often. As such, many would have expected a friendly roll between teammates for the final of the Midwest Finishers 12, but nothing could be further from the truth. If anything, the bout between Andre and Achilles was one of the most animated and aggressive of the whole tournament. A match that saw black belt Porfirio chasing down the teenage purple belt Rocha, for most of the match, attacking several foot locks as Achilles bravely escaped them, before finally being forced to tap from a tight straight ankle lock.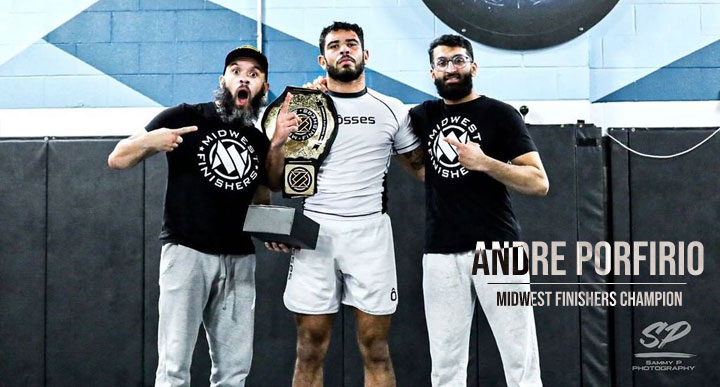 Quarter-Finals:
– Achilles Rocha def. Nilo Burgener via RNC
– Andre Porfirio def. Andrew Mathison via Inside heel hook
– Jose Jurema def. Mario Gonzalez via Armlock
– Ashur Darmo def. Travis Henn via Footlock
Semi-Finals:
– Achilles Rocha def. Jose Jurema via Outside heel hook
– Andre Porfirio def. Ashur Darmo via EBI overtime
Final:
– Andre Porfirio def. Achilles Rocha via Botinha
FEMALE 3X3 TEAM TOURNAMENT
Despite many of the squads' challengers not being actual teammates, or even training partners, which made most of this "squad" concept merely a formality, the Team X Team tournament was greatly entertaining.
Claire North and Janine Mocaiber of team "Top Dogs" stood out the most throughout the tournament, with aggressive and dominant performances which helped the squad finish on top, and take the Midwest Finishers team trophy.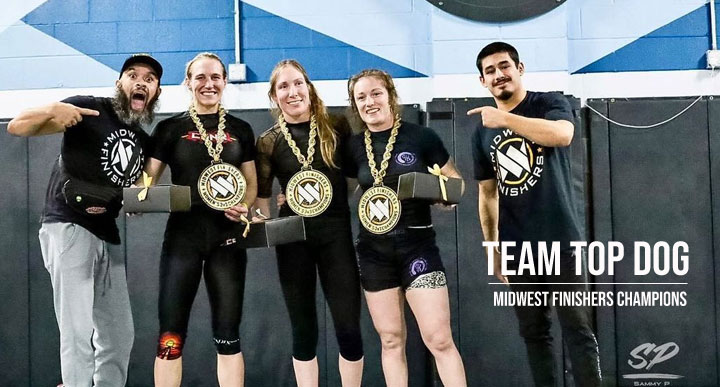 Semi-Finals:
Team Top Dog x Team Mötley Crüe
– Claire North (TD) def. Rais Radford (MC) via Americana
– Claire North (TD) def. Ally Wolski (MC) via Inside heel hook
– Peyton Letcher (TD) def. Claire North (TD) via Inside heel hook
– Peyton Letcher (TD) drew with Felicia Marceau (MC)
Team Top Dog Advanced
Team Serial Submitters x Team Vagner Rocha MA
– Maggie Grindatti (VRMA) drew with Nabila Martínez (SS)
– Jasmine Rocha (VRMA) drew with Lauren Sears (SS)
– Sheliah Lindsey (SS) drew with Leilani Bernales (VRMA)
All draws, Serial Submitters advanced via EBI overtime.
Final:
– Janine Mocaiber drew with Sheliah Lindsey
– Felicia Marceau drew with Lauren Sears
– Claire North drew with Nabila Martínez
All draws, Top Dog (Claire North, Janine Mocaiber, & Felicia Marceau), won via EBI overtime, becoming the tournament champion.