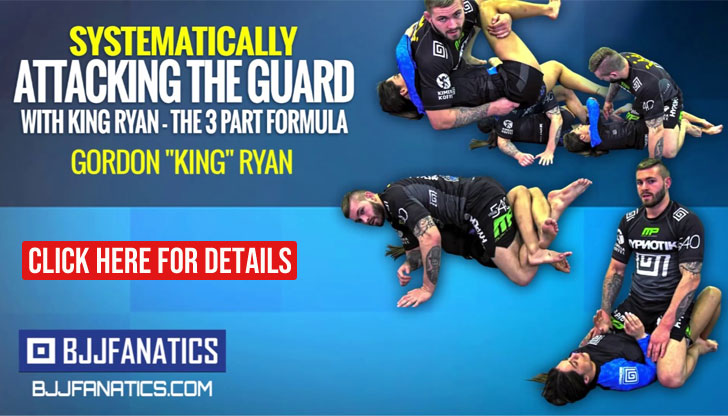 MARCH 04, 2023, SAW THE RETURN OF THE IBJJF GRAND PRIX, one of the rising gi jiu-jitsu events on the professional circuit produced by the International Brazilian Jiu-Jitsu Federation in a coalition with Flo Grappling. The show featured two small tournaments in the male lightweight division and female heavyweight division as well as 3 highly anticipated superfights between some of the most exciting athletes in the sport, namely Tainan Dalpra x Isaque Bahiense, Janaina Lebre x Tata Ribeiro, and Ronaldo Junior x Francisco Lo. Below is a short description of last night's action as well as the final results of each individual match.
MALE LIGHTWEIGHT GRAND PRIX
There were no surprises as to who the favorites were coming into the tournament. That responsibility was laid on the shoulders of Atos team member Andy Murasaki and AOJ's Johnatha Alves, and for good reason, they were the most accomplished and experienced athletes in this mini-tournament. The duo did not disappoint and swiftly dominated their respective semi-final rivals with relative ease and solid showmanship, going on to a very tactical final match decided in Alves' favor by the judges. Currently, Andy only has 7 losses on his black belt record and 4 of those have come from Johnatha, a very impressive number.
On the other side of the fence was Dorsey of TLI and Henrique of Dream Art. The two athletes may not have conquered the GP's prize, but they likely gained plenty of fans with their aggressive style, which granted the fans one of the most fun clashes of the evening in their bronze medal bout.
Semi-Finals:
– Johnatha Alves def. Elijah Dorsey via 15×0
– Andy Murasaki def. Carlos Henrique via choke from the back
Final:
– Johnatha Alves def. Andy Murasaki via decision (2×2 pts)
3rd Place Match:
– Elijah Dorsey def. Carlos Henrique via 5×2
FEMALE HEAVYWEIGHT GRAND PRIX
The female weight class was won by former double gold Mundial medalist Nathiely de Jesus, an athlete whose not been as active on the international scene over the past few years, but appears to be ready to make another attempt at the World title. Although all matches were competitive in this weight class of the GP, these were not particularly entertaining to follow.
Semi-Finals:
– Nathiely de Jesus def. Andressa Cintra via 6×4
– Ana Carolina Vieira def. Melissa Stricker via advantages (2×2 pts)
Final:
– Nathiely de Jesus def. Ana Carolina Vieira via advantages (0x0 pts)
3rd Place Match:
– Andressa Cintra def. Melissa Stricker via decision (2×2 pts)
SUPER FIGHTS
Much of the onus of making this show a spectacle for the audience was laid out on the superfights and luckily, for the most part, they delivered. Janaina Lebre versus Nathalie Ribeiro was an absolute barn burner of a clash with both athletes having incredible moments throughout the 10 minutes of their bout. Lebre certainly looked to be the most powerful of the two and to have come with a well-studied gameplan, which got her ahead on the scoreboard firt. Ribeiro tried to turn the tides but despite her brave effort, the clock ran out.
Ronaldo Jr. had a very even fight with Franciso Lo where none of the two were able to do anything worth reporting. Tainan Dalpra, on the other hand, followed a very different path in his 30-minute clash with Isaque Bahiense. Dalpra and Bahiense had met previously in a very even affair, but this time around the AOJ middleweight came in more prepared than we've ever seen him and shifted the scales in his favor with a half-guard passing clinic and 19 points placed on the board. Truly outstanding, world class work despite never getting close to submitting the Dream Art veteran.
– Ronaldo Junior def. Francisco Lo via advantage (0x0 pts)
– Janaina Lebre def. Nathalie Ribeiro via 3×2
– Tainan Dalpra def. Isaque Bahiense via 19×2