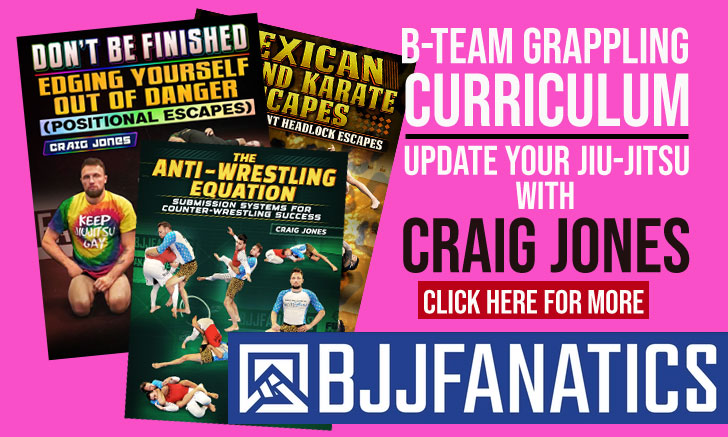 AUGUST 26, 2017 and another epic night of jiu jitsu action between 8 of the best heavyweights this sport/martial art has ever seen. A total of 24 IBJJF black belt world title experience was on the mats to decide who would take home the incredible $40,000 USD prize made available to the division's champion.
One glance at the tournament's line-up and there was little doubt to where the favouritism lied – 10x black belt world champion Marcus Buchecha. The fact that Marcus' father (Mr Clayton Almeida) conquered the IBJJF Master Worlds yesterday seemed to blow even wind on Buchecha's sails, who played a patient game against the tricky Dimitrius Souza during his first match but won comfortably.
During the semi finals Marcus Almeida imposed his game more clearly against the super tough Joao Gabriel Rocha. Rocha played the judo game against Buchecha's fast paced wrestling style, and his judo style tie-ups die slow the Checkmat ultra-hevyweight for a big portion of the match. Once Buchecha cleared himself from those "shackles" he played to his strengths – explosive and yet precise movement landed him a straight ankle lock from the top to which JGR tapped immediately.
Below are the full results from this evening's main event.
IBJJF Heavyweight Grand Prix Results
Quarter Finals
– Marcus Almeida defeated Dimitrius Souza by 2×0 advantages (0x0 pts)
– Joao Rocha defeated Marcio Cruz by 1×0 Advantages (0x0 pts)
– Leandro Lo defeated R. Evangelista by kimura lock (submission)
– Andre Galvao defeated Alexandre Ribeiro by 2×0 advantages (oxo pts)
Semi Finals
– Marcus Almeida defeated Joao Rocha by Botinha (submission)
– Leandro Lo defeated Andre Galvao by 1×0 advantage (0x0 pts)
Final
– Marcus Almeida defeated Leandro Lo by referee decision (0x0 pts, 1×1 adv)