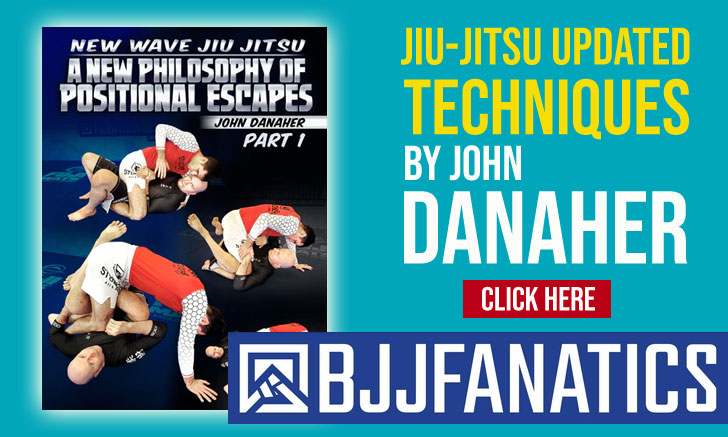 JUNE 4, 2017 @Walter Pyramid – Long Beach, California (USA), the last day of the International Brazilian Jiu Jitsu Federation (IBJJF) World BJJ Championships (for details of yesterday's events, please check here).
The best and biggest jiu jitsu tournament of the year was nothing short of spectacular. Miraculous escapes, huge upsets and an array of submissions were put on for the audience, who responded with the usual loud cheering and screaming that is now known as the norm in big Brazilian jiu jitsu events. Overall the tournament transpired a very clear sentiment that showed the changing of the guard with the new generation of grapplers cementing their place in this sport/martial art.
Three of the biggest surprises in the competition this year were Patrick Gaudio, Marcos Tinoco and Nicholas Meregali. Marcelo Garcia black belt, Tinoco took out Oliver Geddes and Javier Yamuni before facing Leandro Lo's star pupil, Matheus Spirandeli (1/4 finals). He would later beat last year's middleweight champion Otávio Sousa in the semi-final before facing another young athlete – Gabriel Arges in the final (more on that below). A tough path for Marcos, who proved today why he is regarded as one of the bigger talents in the sport.
On the medium-heavyweight division, GF Team's Patrick Gaudio was on a roll, taking out two former champions and legends of this sport such as Tarsis Humphreys and Romulo Barral, whom Gaudio beat by referee decision after dislocating Barral's foot with a toe-hold in the final seconds of their match (to which the Gracie Barra athlete did not tap). Gaudio also beat Lucas Rocha the day before. A student of Theodoro Canal, Gaudio has been one of the revelations of 2017, having won the IBJJF Pans and the CBJJ Brasileiro. Patrick met Galvao in the final, more details on that below.
Heavyweight newcomer, Nicholas Meregali of Alliance shocked the world this year by doing the unthinkable: Beating Leandro Lo. After being defeated yesterday in the second round of the open weight division by Joao Gabriel Rocha, Meregali returned to the mats with unprecedented intensity. The Mario Reis black belt proceeded to quickly submit every opponent on his way to the final. This included PSLPB Helton José, the legendary Lucas Leite and current Brazilian national champion Dimitrius Souza before facing Leandro Lo for the final.
In a very fruitful year in terms of important landmarks, Mikey Musumeci became the 4th American male athlete to conquer an IBJJF world title at black belt. The Caio Terra Association competitor had a tough day battling the world's very best under 64kg grapplers, including Isaac Doederlein, Washington Lima and Ary Farias before meeting Joao Miyao in the final. Incredible achievement for Musumeci, who has now come full circle with titles at the World Pro, Pan American Championships, European Open and Worlds.
Another important presence this year was Marcus Almeida (Buchecha) who cemented his legacy even further by becoming 5x absolute world champion, and demolishing Roger Gracie's previously set record (3). Buchecha had an amazing tournament, conquering the double gold yet again, and earning his 10th world title overall. What a career!
On the female black belt division, Ana Carolina Vieira stood out as one of the most dominant female grapplers in the scene today by conquering the middleweight crown over 2016's champion Monique Elias. The younger sister of BJJ superstar Rodolfo Vieira, Ana Carolina followed her sibling's footsteps of forward moving pressure, while earning her first black belt world title. Vieira went through Ida Fløisvik and Nívia Moura to get to the final.
ROOSTER FINAL
Bruno Malfacine defeated Caio Terra by 2 x 1 advantages, after 4×4 on pts.
3rd PLC:
Lucas Pinheiro
Tomoyuki Hashimoto
LIGHT FEATHER FINAL
Mikey Musumeci defeated Joao Miyao by 4×2 advantages, 0x0 pts.
3rd PLC:
Ary Farias
Gabriel Moraes
FEATHER FINAL
Rubens Charles defeated Leo Saggioro via 1×0 advantages, 0x0 pts.
3rd PLC:
Gianni Grippo
Shane Jamil Taylor-Hill
LIGHT FINAL
Lucas Lepri defeated Roberto Satoshi due to injury to the shoulder, occurred while posting arm on the ground, protecting a takedown.
3rd PLC:
Yan Lucas (Pica-pau)
Michael Langhi
MIDDLE FINAL
Gabriel Arges defeated Marcos Tinoco with a choke from the back.
3rd PLC:
Otávio Sousa
Jaime Canuto
MEDIUM-HEAVY FINAL
André Galvao defeated Patrick Gaudio via split referee decision (2×1).
3rd PLC:
Romulo Barral
Felipe Pena
HEAVY FINAL
Nicholas Meregalli defeated Leandro Lo via 2×0 pts.
3rd PLC:
Dimitrius Souza
Guilherme Augusto
SUPER-HEAVY FINAL
Erberth Santos defeated Bernardo Faria via 9×0 pts.
3rd PLC:
Mahamed Aly
Luiz Panza
ULTRA-HEAVY FINAL
Marcus Almeida defeated Gustavo Elias with a brabo choke.
3rd PLC:
Joao Gabriel Rocha
Otávio Nalati
OPEN CLASS/ABSOLUTE FINAL
Marcus Almeida defeated Leandro Lo with two advantages, after a 2×2 point score.
3rd PLC:
Luiz Panza
Erberth Santos
Female Black Belt Division
ROOSTER FINAL
Rikaku Yuasa defeated Rayanne Santos with a choke from the back
3rd PLC:
Outi Järvilehto
Serena Gabrielli
LIGHT FEATHER FINAL
Talita Alencar defeated Gezary Matuda via 2×0 points
3rd PLC:
Thamires Aquino
Kristina Barlaan
FEATHER FINAL
Ana Carolina Schmitt closed out the division with Emilie Thylin for Gracie Humaitá.
3rd PLC:
Jaqueline Amorim
(3 person bracket)
LIGHT FINAL
Luiza Monteiro defeated Beatriz Mesquita after turning for a footlock towards the illegal side.
3rd PLC:
Tammi Musumeci
Jessica dos Santos
MIDDLE FINAL
Ana Carolina Vieira defeated Monique Elias via 12×0 pts.
3rd PLC:
Amanda Loewen
Nivia Moura
MEDIUM-HEAVY FINAL
Nathiely Jesus defeated Andresa Correa via choke.
3rd PLC:
Jessica Flowers
Leah Roseanne Taylor
HEAVY FINAL
Claudia Doval defeated Talita Nogueira via advantages (4×1), with 2×2 in pts.
3rd PLC:
Fernanda Mazzelli
(3 person bracket)
SUPER HEAVY FINAL
Tayane Porfirio defeated Venla Luukkonen with a kneebar.
3rd PLC:
(2 person bracket)
OPEN CLASS FINAL
Tayane Porfirio defeated Nathiely Jesus with an americana lock.
3rd PLC:
Jessica Flowers
Beatriz Mesquita