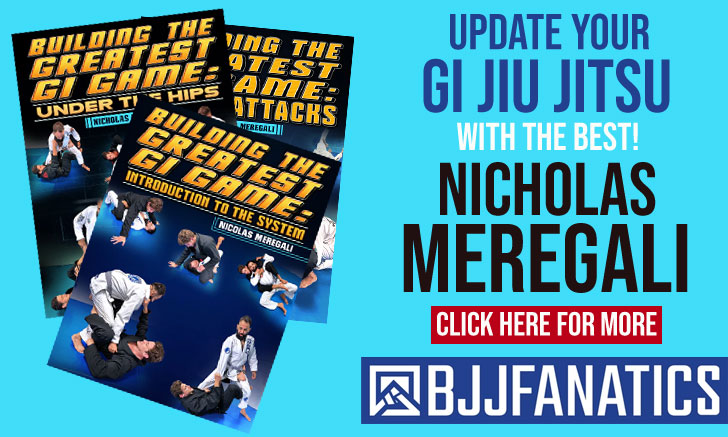 The most anticipated competition of 2015 may have started off with the wrong foot – 1 hour delay due to a severe delay on the ticket line. However, as soon as it kicked off (10:30am, 29 of August 2015) with Yves Carbinatti defeating Eduardo Mangaravite by way of spectacular guillotine in the opening match, we knew this ADCC was destined for greatness. The inaugural match set a good tone for the rest of the tournament, which had fantastic grappling matches through and through between some of jiu jitsu's brightest stars.
The tournament was seen with great anticipation, especially by the no gi grappling community who has in Gary Tonon, Eddie Cummings and Geo Martinez, 3 of its brightest young stars, particularly in US fans.
Out of the 3 well known Americans, Geo Martinez stood out the most. The break-dancer truly is having a flawless tournament so far. "Freakhazoid" submitted his first opponent Alexandre Vieira with an armbar in a very exciting match, where both athletes were taken to the limit. He then faced the always entertaining Jeff Glover (2011 silver medallist) in what was one of the most interesting matches of the event so far. A war of attrition won by Martinez (5×0), who was at one point put in a very, very (did we say very?) tight triangle and slammed his way out of it.
Unfortunately for John Danaher's top students, Tonon and Cummings, didn't share the same success. Although both athletes started off very well, with their trademark heel hooks paying off; Cummings submitted Asadulaev Surkhay, while Tonon finished the highly ranked young prospect Dillon Danis. In their second round, the versatility of their games was put to the test against Augusto "Tanquinho" (Cummings) and Lucas Lepri (Tonon). Cummings stuck religiously to his game plan (butterfly guard to heel hook) throughout his 15 minutes of mat time. Tanquinho did not pass Eddie's guard, but stayed safely at bay from danger, controlling the fight positionally. In the end Cummings lost due to a negative point (guard pull).
Tonon faced Lepri in a guard passing clinic match. Tonon's half guard/butterfly guard to heel hook matched poorly against Lepri's knee slice pass, a pass with which he scored 10 points, the biggest point difference on the scoreboard today.
Rustam Chsiev is another name that stood out in the initial rounds of the tournament. The plushy grappler took two crafty veterans out of the ADCC today, Matt Arroyo and 2013 runner up Rafael Lovato Junior (decision). While in the same division, Romulo Barral kimura'ed his way to the quarter finals.
Rodolfo Vieira was unstoppable, smashing through the opposition, making quick work of "Big Red" Adam Sachnoff, passing the guard and mounting at will before submitting the American representative with a tight arm triangle. In the second round he submitted Cassio Francis with a RNC.
In the ultraheavyweight division, brown belt powerhouse Jared Dopp took out two IBJJF black belt World Champions in Gabriel Lucas (2×0) and Rodrigo Cavaca (referee decision). Dopp is now one of the big candidates to the final. Another man who was on fire was Orlando Sanchez, who tore up his opponents (Janne-Pekka Pietiläinen and Dean Lister).
In the veterans superfight, Ricardo Liborio took the victory over Sperry in an uneventful match, spent entirely on the feet.
We will have the full results of every match (including today's matches) out tomorrow, once the event finishes, stay tuned.
Tomorrow, 30th of August 9:30am (Sao Paulo time) we will have:
ADCC ¼ FINALS
Under 66kh
Rubens Cobrinha x Augusto Tanquinho
Bruno Frazatto x Geo Martinez
Under 77kg
Otavio Sousa x Lucas Lepri
Davi Ramos x Durinho Burns
Under 88kg
Romulo Barral x Yuri Simões
Keenan Cornelius x Rustam Chsiev
Under 99kg
Rodolfo Vieira x Xande Ribeiro
Felipe Preguiça x João Assis
Over 99kg
Orlando Sanchez x Vinny Magalhães
João Gabriel Rocha x Jared Dopp
Under 60kg (female)
Michelle Nicolini x Tammi Musumeci
Bia Mesquita x Mackenzie Dern
Over 60kg
Gabi Garcia x Jessica Oliveira
Ana Laura Cordeiro x Amanda Santana