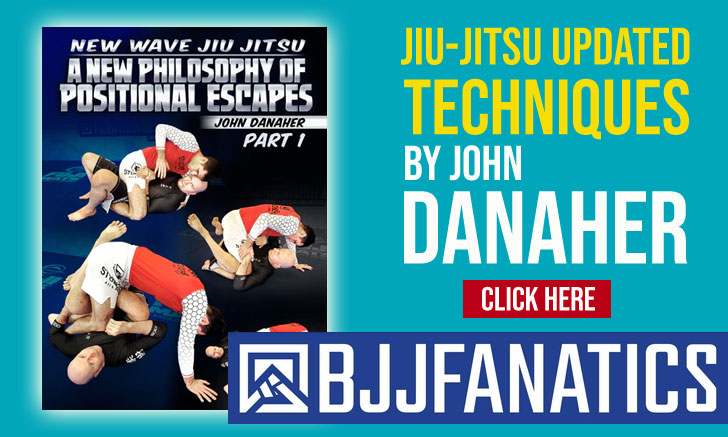 Incredible weekend of Jiu Jitsu ahead as another huge professional card is ready to start the clock. New York based no-gi promotion Kasai Pro will be putting forward their 3rd event, a welterweight (170 lbs) grand prix comprised of some of the most well known athletes in the sport. The card will also feature a gigantic superfight between Aussie heel hook machine Craig Jones, and the most feared grappler in combat sports, Rousimar Palhares also known as Toquinho.
The Kasai Pro 3 main event, the welterweight tournament, will see the promotion's current lightweight champion, Renato Canuto face a variety of jiu jitsu players with very different styles, from the 'Brute Jiu Jitsu' of Vagner Rocha, to the most interesting prospect in the 10th Planet academy, former D1 wrestler, PJ Barch; ADCC veteran Mike Perez, Marcelo Garcia's new prospect – brown belt Matheus Lutes, Japanese gi specialist Masahiro Iwasaki, Polish MMA fighter Marcin Held, as well as local talent Jason Rau, Matt Serra's pupil.
The card does not end here as many more superfights will be on display for the fans. From this extensive card we would like to call your attention to 3 particular matches, Gilbert Burns vs AJ Agazarm, Eduardo Gonçalves vs Silvio Duran and Jon Calestine vs Gianni Grippo. Calestine x Grippo in particular is an excellent pairing for the rising pupil of Eddie Cummings and EBI champion, who is undefeated as a black belt. Jon will be facing the biggest test in his young career and his first world class opponent in Alliance's Gianni.
Bellow is the Kasai 3 Full Card / Line-up
DATE
August 18, 2018
LOCATION
Manhattan Center's Hammerstein Ballroom, New York
STREAM
FloGrappling
TOURNAMENT (8 MAN Round Robin 170 lbs)
Match Rules:
– 6 minute matches
– IBJJF Unified point system with the following additions
– 1 point for submission attempt (near tap)
– 1 point for takedown (no control)
– 1 point for going from bottom guard to top after a poor submission attempt by the opponent.
– No advantages
– All submissions legal
Group Scoring:
– Two round-robin brackets of four
– The competitor with most points in each group advances to the final
– Win by submission = 3 points
– Win by points = 2 points
– Draw = 1 point
– Loss = 0 points
PLAYERS:
– Renato Canuto
– Vagner Rocha
– Marcin Held
– PJ Barch
– Matheus Lutes
– Masahiro Iwasaki
– Vitor Silverio
– Jason Rau
SUPERFIGHTS
Craig Jones vs Rousimar Palhares (185 lbs, NO-GI)
10-minute, submission-only, followed by a 5-minute overtime period under KASAI tournament rules
Gilbert Burns vs AJ Agazarm (170 lbs, NO-GI)
15-minute, submission-only. Judge's decision in the event of no submission finish.
Gianni Grippo vs Jon Calestine (150 lbs, NO-GI)
15-minute, submission-only. Judge's decision in the event of no submission finish.
UNDERCARD
Junny Ocasio x Ethan Crelinsten
(UNITY JIU-JITSU SCHOOL) x (TRISTAR GYM/RENZO GRACIE ACADEMY)
Silvio Duran x Edu Gonçalves
(VITOR SHAOLIN'S BRAZILIAN JIU JITSU) x (A-FORCE BRAZILIAN JIU JITSU)
Ryan Quinn x Jon Blank
(RENZO GRACIE ACADEMY) x (10TH PLANET JIU JITSU)
Frank Rosenthal x Ashley Williams
(RENZO GRACIE ACADEMY) x (CHRIS REES ACADEMY)
Nick Ronan x Alex Miller
(RENZO GRACIE ACADEMY/SERRA BJJ ACADEMY) x (HAMPTONS JIU JITSU)
João Pereira x Thiago Brito
(IGOR GRACIE JIIU-JITSU ACADEMY) x (G13 BJJ)
Grace Gundrum x Izabella Frezzo
(10TH PLANET JIU-JITSU BETHLEHEM) x (NOTORIOUS MIXED MARTIAL ARTS)
Mikael Yahaya x Zach Maslany
(ABSOLUTE MMA) x (10TH PLANET JIU-JITSU BETHLEHEM)
Jobany Rosario x Gannon Lang
(CLOCKWORK JIU JITSU) x (BETA ACADEMY)
Jon Potts x Craig McDonald
(MONSTER BRAZILIAN JIU-JITSU & MMA) x (BALANCE STUDIOS)