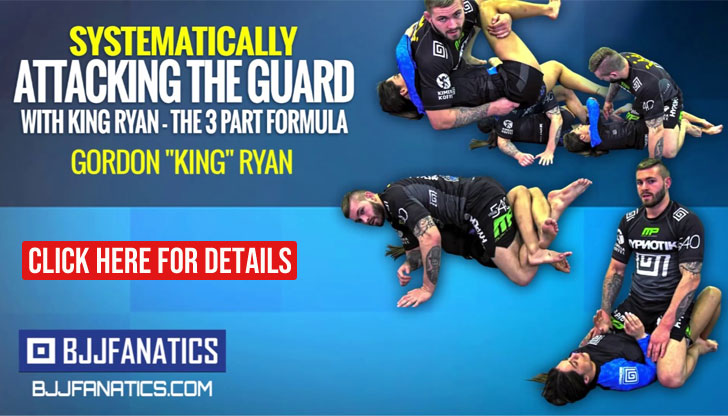 The biggest no-gi event in Brazil has just passed us on the 25th of October 2015 and as expected it gathered the cream of the crop of the jiu jitsu community, with the male black belt brackets being filled with some of the most promising athletes in our sport as well as seasoned veterans, all ready to battle for the bragging rights of being top no-gi grappler in the country.
Sérgio Moraes' black belt Dimitrius Souza was one of the stars of the tournament. Although he had a tough first experience coming into the competition being submitted by Gustavo Saraiva in his first match, Dimitrius bounced back to have a very productive second half of the day, winning the open weight division.
The tournament was honoured with the presence of a few mixed martial arts (MMA) starts, the case of Herbert Burns – undefeated star of ONE Fc, as well as former UFC prospect Ronnys Torres and UFC featherweight title contender Hacran Dias. Out of the MMA specialists, Ronnys Torres was the most successful passing through two very good opponents before an injury to his foot took him out of the final, A final that would have been against Patrick Gaudio. And speaking of him…
STAR WATCH:
Among all the champions crown by the event, two young athletes deserve a little side-note. They are Patrick Gaudio (GFTeam) and Felipe Cesar (Barbosa JJ), both under 25 years of age and both with a wealth of talent.
Patrick has struggled with his knee since receiving his black belt having considered quitting the sport after his last surgery shortly (his second) after the IBJJF 2015 World Championship. The Brazilian NoGi Nationals marked his return to competition, and the young black belt was on point, stacking a few good wins, but none bigger than that against the veteran Claudio Caloquinha.
Felipe César is another competitor that also deserves some extra credit, not just for his gold medal, but for consistently putting on a show for the fans with his submission orientated style of jiu jitsu, one that had earned him earlier this year a #3 placement in the Top BJJ Black Belt Prospects of 2015. On the Brasileiro Sem Quimono Felipinho continued his great form submitting none other than Hacran Dias and Marcelo Mafra (Lapela), two very big feathers in a cap that is clearly running out of places to insert the many feathers collected this year.
BRAZILIAN NATIONAL CHAMPIONSHIPS RESULTS (BB)
Galo / Roosterweight (57.5kg / 127lb)
1st – Leandro "Tatu" Escobar – Soul Fighters
2nd – Victor Santos Gomes – GF Team
Pluma / Light Featherweight (64kg / 141.5lb)
1st – Philipe "PH" Freitas – Equipe PH
2nd – Hiago George – PSLPB Cicero Costha
3rd – Luiz de Andrade – GF Team
3rd – Thomas Lisboa – Alliance
Pena / Featherweight (70kg / 154.5lb)
1st – Tiago Barros – PSLPB Cicero Costha
2nd – Onofre Lima – Fabricio International Team – FIT
3rd – Raphael Cadena – A2 Jiu-Jitsu
3rd – Rodrigo Barbosa – Carioca Brazilian Jiu-Jitsu
Leve / Lightweight (76kg / 168lb)
1st – Thiago Gaia – Barbosa JJ Equipe 2
2nd – Rafael Mansur – PSLPB Cicero Costha
3rd – Herbert Burns – Associação Oriente
3rd – Elton Tadeu – Gracie Barra
Médio / Middleweight (82.3kg / 181.5lb)
1st – Felipe Cesar – Barbosa JJ
2nd – Marcelo "Lapela" Mafra – CheckMat
3rd – Gabriel Procópio – Brazilian Top Team
3rd – Theodoro Canal – GF Team
Meio Pesado / Middle Heavyweight (88.3kg / 195lb)
1st – Patrick Gaudio – GF Team
2nd – Ronys Torres – Nova União
3rd – Claudio "Caloquinha" Mattos – Gracie Barra
3rd – Romulo "Caju" Azevedo – Welton Ribeiro
Pesado / Heavyweight (94.3kg / 208lb)
1st – Diogo "Moreno" Sampaio – Soul Fighters BJJ
2nd – Gustavo Henrique – Caveirinha Jiu-Jitsu Family
3rd – Ricardo Mesquita – Alliance
3rd – Andre Cassio – Rilion Gracie Academy Florianópolis Centro
Super Pesado / Super Heavyweight (100.5kg / 222lb)
1st – Cássio Francis – Gracie Barra
2nd – Rafael Pinheiro – Fight Sports Brasil
3rd – Bruno Cuppari – Academia Eduardo Santoro
3rd – Luiz dos Santos – GF Team
Pesadíssimo / Ultra Heavyweight (+110.5kg / +222lb)
1st – Otavio Serafim – Barbosa JJ
2nd – Fernando Ribas – Brazilian Top Team
3rd – Joferson de Deus – Infight Jiu-Jitsu
3rd – Gilmar de Oliveira – Academia BSB
Absoluto / Absolute (Open-weight)
1st – Dimitrius Souza – Alliance
2nd – Romulo "Cajú"Azevedo – Welton Ribeiro
3rd – Matheus de Souza – Hélio Soneca Brazilian JJ
3rd – Patrick Gaudio – GF Team
Leve / Lightweight (64kg / 141.5lb)
1st – Marília da Conceição F. A. Vieira – Gracie Barra
2nd – Ariane Pereira Guarnier – Agnaldo Goes
Médio / Middleweight (69kg / 152.5lb)
1st – Glaucia Braga Libano – Gracie Barra
2nd – Juliana Costa Simoes – Agnaldo Goes
Pesado / Heavyweight (79.3kg / 175lb)
1st – Andresa Correa – Alliance
Absoluto / Absolute (Open-weight)
1st – Andresa Correa – Alliance
2nd – Juliana Costa Simoes – Agnaldo Goes