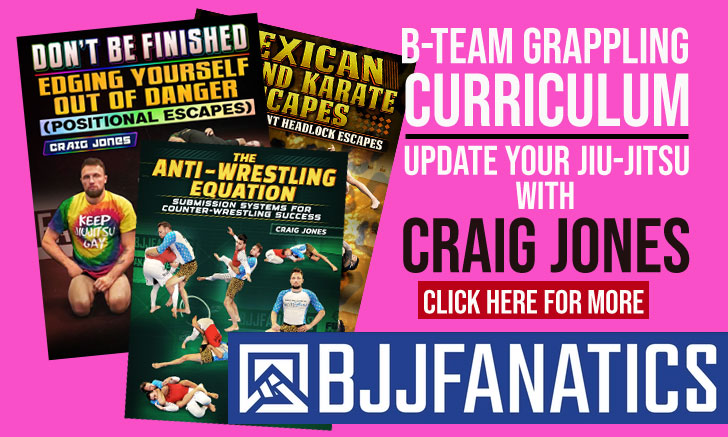 MARCH 20, 2023, BALNEARIO CAMBORIU, BRAZIL, this weekend combat sports fans had the opportunity to witness another edition of the South American Continental Pro, a tournament organized by the Abu Dhabi Jiu-Jitsu Pro (AJP) Tour which featured many big names of the region's pro grappling gi circuit.
One of the stars of the event was Argentina's, Matias Estevez. Competing in enemy territory (Brazil and Argentina have a historic rivalry in sports), the Nova União representative oozed class and technique, dominating his division with relative ease, despite having heavy hitters on the bracket, including the current AJP Abu Dhabi World Pro brown belt champion, Jeferson Fagundes, who Estevez beat by 6×3.
Always the showman, Lucas Protásio continues to be, easily, among the top 5 most exciting grapplers to watch out there, today. A scrambler by nature, Lucas outpaced all 4 of his opponents, overwhelming them with forward pressure, a tactic that resulted in another gold medal for the Potiguar athlete.
The 85-kilogram division was one of the most anticipated weight classes on the event, given the quality of a fair few competitors on the roster. Athletes like Pierpaolo Chiappe, Wallison Oliveira, Gabriel Costa, Pedro Neto, to name a few. The division ended up providing some of the best moments of the tournament and a heck of a lot of submissions. Specifically 82% submission rate at the 85-kg.
From this array of world-class matches emerged the Guigo Jiu-Jitsu Team duo, Gabriel Costa and Wallisson Oliveira. The two veterans are among the best in the world and, as per usual, they did not disappoint. Both displayed well-rounded games, working from top and bottom, with Costa, in particular, showing he was a class above the rest, he who finished all his matches with a submission.
In the female division, much has been talked about GFTeam's new generation of champions and the women's squad in particular is a solid indicator of the academy's strength at the moment. Out of the many fantastic performances by the world-famous GFT, few shined brighter than brown belt Maria Delahaye.
A star in the making, Delahaye had 4 tough matches to win the 62-kilogram division, beating some very seasoned black belts on the way, including IBJJF World Champion Ana Schmitt in the first round (2×1).
62 KILO DIVISION > MALE
Round-Robin:
– Yuri Hendrex def. Guilherme Cordeiro via 5×1
– Leonardo Mario def. Guilherme Cordeiro via 13×2
69 KILO DIVISION > MALE
Semi Finals:
– Rafael Nascimento def. Felipe Fereira via Kneebar
– Matias Estevez def. Ary Santo via 10×5
Final:
– Matias Estevez def. Rafael Nascimento
3rd Place:
– Jeferson Fagundes def. Walter Alamovia 3×1
77 KILO DIVISION > MALE
Semi Finals:
– Marcelo Marques def. Daniel Martins via Submission
– Lucas Protasio def. Luiz Santos via 3×1
Final:
– Lucas Protasio def. Marcelo Marques via 3×0
3rd Place:
– Luiz Santos def. Daniel Martins via points
85 KILO DIVISION > MALE
Semi Finals:
– Gabriel Costa def. Pierpaolo Chiappe via Choke from back
– Wallisson Olivira by WO (Luan Carvalho was injured in 1/4 finals and could not advance)
Final:
– Close-up between Guigo JJ representatives
3rd Place:
– Andrey Andrade def. Pedro Neto via Violin armlock
94 KILO DIVISION > MALE
Semi Finals:
– Walison Pardim def. Felipe Da Silva via 2×1
– Ian Cardoso def. Carlos Irigoitia via Triangle
Final:
– Walison Pardim def. Ian Cardosovia 2×1
3rd Place:
– Vinicius Ceconi def. Felipe Da Silva via Choke from back
120 KILO DIVISION > MALE
Semi Finals:
– Henrique "Ceconi" Cardoso def. Jacson Junior via Choke from back
– Felipe Bezerra def. Gabriel Henrique via decision
Final:
– Henrique "Ceconi" Cardoso def. Felipe Bezerra via 11×0
3rd Place:
– Gabrie Henrique Oliveira via WO (Herico Hesley injured in repechage round)
OPEN WEIGHT > MALE
Semi Finals:
– Gabriel Costa def. Gabrie Henrique via 2×0
– Henrique "Ceconi" Cardoso def. Walisson Pardim via crucifix choke
Final:
– Henrique "Ceconi" Cardoso def. Gabriel Costa via 5×1
3rd Place:
– Walisson Pardim def. Gabrie Henrique via decision
49 KILO DIVISION > FEMALE
Best Of Three:
– Eliana Carauni def. Diosana Frigo via 5×1
– Eliana Carauni def. Diosana Frigo via 8×4
55 KILO DIVISION > FEMALE
Semi Finals:
– Mikaele Damaceno def. Veronica Grenno via Armbar
– Miranda Galban def. Andreza Morais via 3×2
Final:
– Mikaele Damaceno def. Miranda Galbanvia 5×4
3rd Place:
– Helena Romagialli def. Aghata Alves via 3×0
62 KILO DIVISION > FEMALE
Semi Final:
– Vitoria Cabral def. Juliana Teixeira via 5×2
– Maria Delahaye def. Samayra Zaura via 5×1
Final:
– Maria Delahaye def. Vitoria Cabral via 3×2
3rd Place:
– Vitoria Vieira def. Juliana Teixeira via Submission
70 KILO DIVISION > FEMALE
Semi Finals:
– Victoria Ulrich def. Raiane Santos via 7×5
– Vitoria Nogueira def. Pamela Boveda via Submission
Final:
– Vitoria Nogueira def. Victoria Ulrich via 1×0
3rd Place:
– Maxinne Oliveira def. Raiane Santos via 2×0
95 KILO DIVISION > FEMALE
Semi Finals:
– Simone Pinheiro def. Maria Barriga via 14×0
– Isabely Lemos def. Jeane Pinto via Armbar
Final:
– Isabely Lemos def. Simone Pinheiro via 8×0
3rd Place:
– Patricia Ferreira def. Paola Teodoro via 7×2