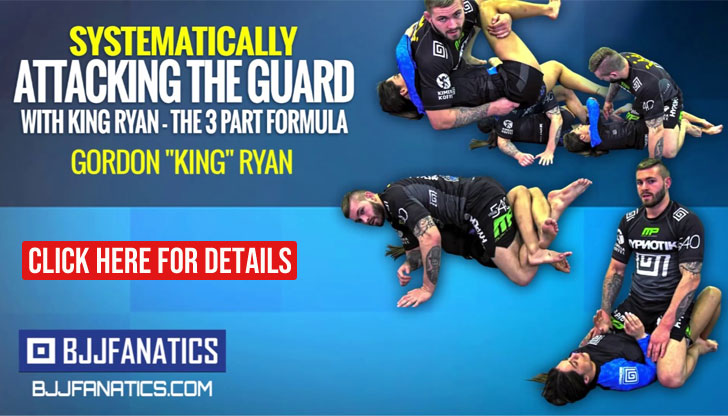 The 7th edition of the Eddie Bravo Invitational will take part on July 16, 2016 (Saturday). EBI 7 will be crowning the promotion's featherweight (145lbs / 65kg) division champion, a title currently held by Eddie Cummings.
Although the open weight tournament (EBI 6) included big names of jiu jitsu's international circuit, this featherweight event will have the popular tournament return to its origins in a recipe that rose the attention of the sport's fans in previous showings, a mix of veteran grapplers, fairly unknown talent and rising stars of the submission only movement.
Location;
The Orpheum Theatre
842 S. Broadway Ave.
Los Angeles CA
Date:
July 16, 2016
Contact + info:
[email protected]
Find out more about each EBI title contender below.
EBI 7: THE FEATHERWEIGHTS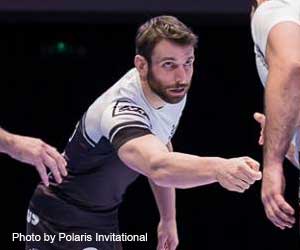 EDDIE CUMMINGS (32)
Style: Leglock specialist
Current EBI featherweight Champion
ADCC US Trials Champion
Being the champ, Cummings is arguably the favorite to win the tournament. A black belt under John Danaher, Eddie is known for his heel hook combinations and excellent guard retention.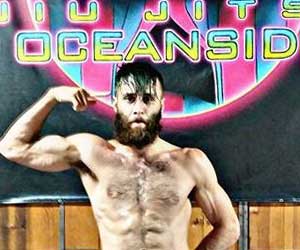 GEO MARTINEZ (29)
Style: 10th Planet
ADCC US Trials Champion
Current EBI Bantamweight Champion
Former EBI Featherweight Champion
Geo is one of the most exciting grapplers to follow at the moment, being also an EBI tournament veteran with a wealth of experience under these rules.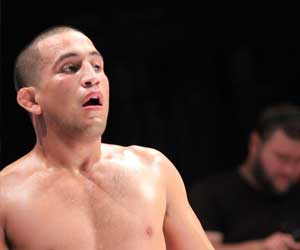 JOE SOTO (29)
Style: MMA
Bellator Featherweight Champion
Bellator Season One Featherweight Tournament Winner
Tachi Fights Champion
A veteran in mixed martial arts, Soto has also competed in submission wrestling, being an EBI tournament veteran. Soto who also had a successful collegiate wrestling career before turning to MMA.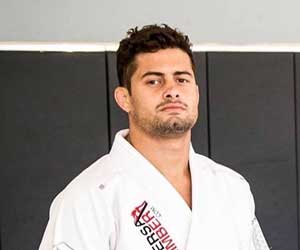 KIM TERRA (28)
Style: Jiu Jitsu
World Bronze Medallist (2015)
South American Champion (2012)
One of the more accomplished names in sport BJJ on this tournament, Kim Terra is an IBJJF World bronze medallist in the light featherweight division. Terra is also brother to Caio Terra, one of the most accomplished rooster-weights in the history of the sport.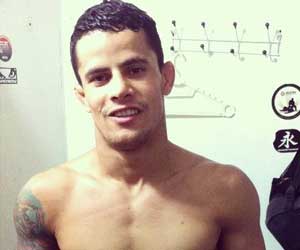 RAFAEL DOMINGOS (age unknown)
Style: MMA/Jiu Jitsu
EBI 5 Runner-up
IBJJF World Championship 3rd Place – brown belt division (2013)
Rafael Domingos is a Demian Maia black belt who competes in mixed martial arts. Domingos showed great potential at EBI 5, reaching the final of the event.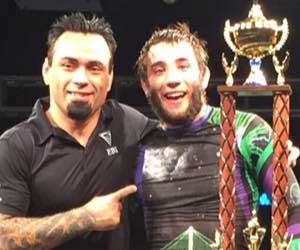 DENNY PROKOPOS (28)
Style: 10th Planet
EBI Lightweight Champion (2014)
World No Gi Champion – brown belt division (2007)
Eddie Bravo's first black belt returns to a tournament he won two years ago.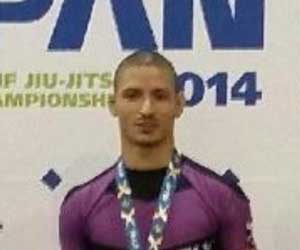 MIKE DAVILA (33)
Style: n/a
World No-Gi Champion – purple belt (2014)
Amateur MMA record (2-0-0)
We don't know much about the 33 year old from New York. Davila is a brown belt from a Renzo Gracie Academy affiliate school in the Bronx – NY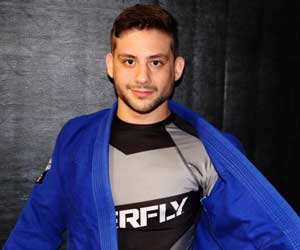 MIKE MAIN (24)
Style: Jiu Jitsu
Pan American No Gi Champion – 2008 blue juvenile
Pan American No Gi Championship 3rd Place – 2009 blue
Competed on EBI 4
Mike Main is a black belt who comes out of Pure MMA gym in Rockaway NJ. Main also trains with Marcelo Garcia in NY.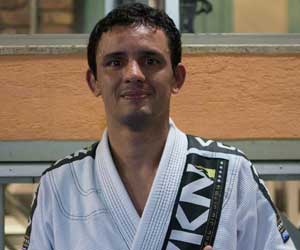 JOAO ALFREDO TAVARES (33)
Style: Jiu Jitsu
Pan American Champion (2016 Master 1)
Abu Dhabi World Pro (2015 Masters)
Tavares has been an avid competitor in the Masters division (over 30 years old category) over the past couple of years, conquering a Pan American Masters title and the Abu Dhabi Pro, also as a Master.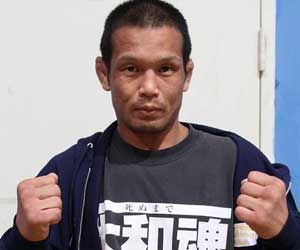 BARET YOSHIDA (41)
Style: Submission Grappling
ADCC Silver Medallist (2003, 2001)
World Nogi Champion (2008, 2009)
Yoshida is the oldest athlete on the roster, and also the most accomplished, having earned 2 ADCC silver medals, the last one earned 13 years ago. The Hawaiian brings a wealth of experience to the tournament, and may surprise some of the younger athletes.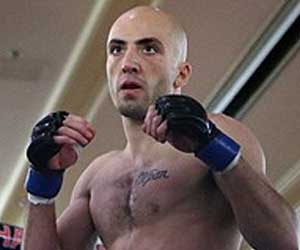 ARA MURADYAN (35)
Style: MMA (?)
Muradyan has a pro MMA record, but this is as far as we go on our knowledge of Ara's resume.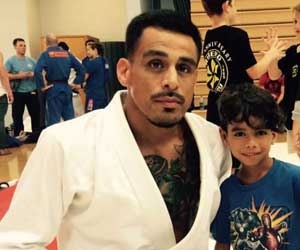 SERGIO HERNANDEZ (38)
Style: Esquijiu
38 year old Sergio Hernandez competes in the Californian jiu jitsu circuit, and is also an EBI veteran. Hernandez is a longtime student of Baret Yoshida being known for his peculiar guard style, a system he named "reverse closed guard" and "rubber side control".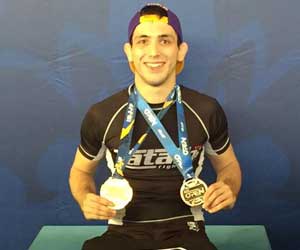 ASHLEY WILLIAMS (23)
Style: Jiu Jitsu
British Open Champion purple belt
European No-Gi Open black belt
The youngest athlete on the card, Ashley is also the only European representative competing at the Orpheum Theatre on July 16. We don't know too much of the man from Wales, only that he won the European No-Gi Open this year and has a British title in the purple belt division.
JOSE DE JESUS GUTIERREZ (29)
Style: Jiu Jitsu
We don't know too much about Jose regarding his grappling accomplishments. We do know he is a black belt under Robson Rodrigues (Robynho) and teaches the nogi class at his academy. Gutierrez also trains with the 10th Planet crew in Costa Mesa – California.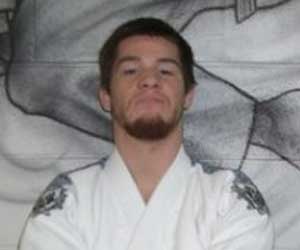 BILL COOPER (29)
Style: Jiu Jitsu
Pan American Champion (2007 brown belt)
Last medalled in IBJJF in 2010
Bill "The Grill" Cooper was regarded as one of the rising stars of jiu jitsu 9 years ago, when he won a Jiu Jitsu Pan American championship as a brown belt. Cooper has since slowed his pace in jiu jits's international circuit, competing for a while in local tournaments such as Grapplers Quest, and running a short stint in MMA. Cooper also competed in EBI back in 2014.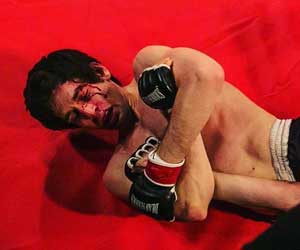 ALEX ECKLIN (27)
Style: Jiu Jitsu
American National Champion – brown belt (2013)
IBJJF World Championship 3rd Place – brown belt division (2013)
European Open 3rd Place – brown belt (2014)
EBI veteran and black belt under Vitor Shaolin Ribeiro, known for his unconventional half guard sweeps.