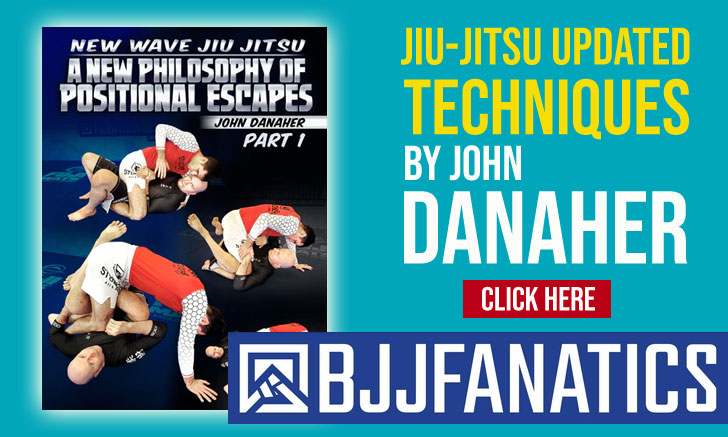 MARCH 17, 2017 Although Pan American Championships tend to relate to tournaments compassing all of the Americas and their competitors, the continuous growth of our sport, and the fact that the International Brazilian Jiu Jitsu Federation's (IBJJF) Pan-Ams is an 'Open' contest in nature, has allowed for a few more worldly athletes to venture into American borders and attempt to steal some medals.
A win at the Pan Ams earns these athletes not only the bragging rights that come with winning a medal in the IBJJF's second most important tournament, but also earns competitors enough points to have a chance of earning a seeded position for the World Championship. Seeking to impose their will on the Americans is an army of European and Japanese athletes, a foreign legion ready for battle. This article is a short introduction to these contestants.
FOREIGN LEGION @MALE BLACK BELT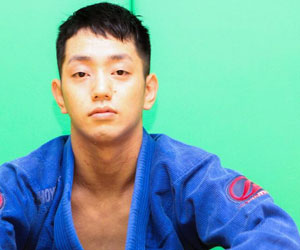 TOMOYUKI HASHIMOTO (JPN)
Carpe Diem / Rooster
IBJJF World Champion (2015 brown), IBJJF Asian Open Champion (2016), IBJJF Japanese National Champion (2016)
First on the list is Carpe Diem's "Passport" Hashimoto. The talented Japanese roosterweight is still growing in the division having won the Asian Open, the Japanese Nationals and Tokyo Grand Slam since winning his brown belt world title back in 2015.
In this year's roosterweight division there are no easy brackets, and in order to bring gold back to Japan, Tomoyuki will likely have to go through tough opposition in GFT's Jose Carlos Lima, Lucas Pinheiro and Bruno Malfacine.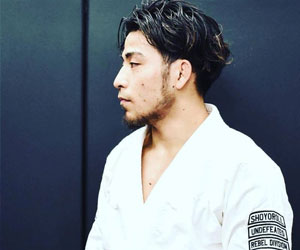 MASAHIRO IWASAKI (JPN)
Carpe Diem / Light
ASJJF All Japan Champion (2016), IBJJF Asian Open Runner-up (2015/2016), IBJJF NY Spring Open Runner-up (2016)
This very tough lightweight from Japan is still unknown to mainstream followers of our sport, but expect him to be a tough match for anyone on his bracket. Tactical, strong and with an exquisite half guard game, Iwasaki will have to endure at least 5 matches to reach the podium at Irvine's Bren Center.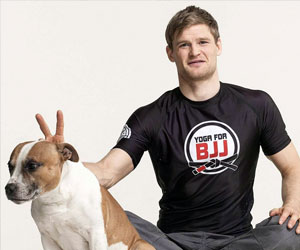 SEBASTIAN BROSCHÉ (SWE)
Frontline Academy / Medium-Heavy
The always entertaining Brosché will compete at the Pan Ams for the first time as a black belt and may shock the BJJ establishment. The charismatic Swede will certainly be an underdog in the division, but has the attributes to do well at 88 kilograms. He will be going up against two veterans from the very get go, with Gottrell King Jr. in his 1st match and Alliance's Renato Cardoso on the 2nd round.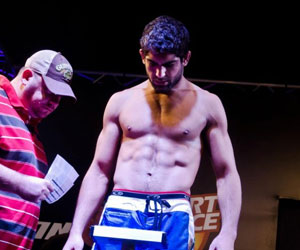 KARIM KHALIFA (CH)
Checkmat / Heavy
One of the most active athletes in the European circuit is the Tunisian born athlete, and member of Checkmat Switzerland: Karim Khalifa. Karim is explosive, experienced and highly competent, though medalling in a division where you can find competitors such as Leandro Lo, Matheus Diniz, Dimitrius Souza, Tanner Rice and Nicholas Meregali may be a difficult proposition.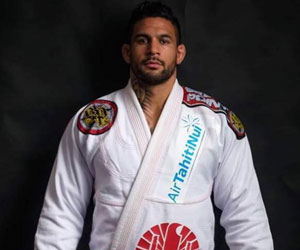 DANY GERARD (TAH)
Atos / Super-Heavy
IBJJF Asian Open Champion (2015 weight and absolute)
This year's super-heavyweight division is packed with high level competitors, and the man from French-Polynesia is one of them. Highly accomplished, with an unusual game for a big man, Gerard will do his best to raise the flag of Tahiti's jiu jitsu high. Expect Gerard to have a barn burner on his very first match against ADCC runner-up Jared Dopp.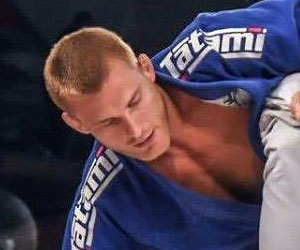 ALEX TRÁNS (DEN)
GF Team / Ultra-Heavyweight
IBJJF Pan American Champion (2015), IBJJF European Champion (2014/2013/2012)
On paper Tráns looks to be the most likely name on this list to conquer gold this weekend. Make no mistake, this will not be an easy task for jiu jitsu's most well known Viking, who will have in Joao Gabriel Rocha and Ricardo Evangelista his strongest adversaries.
FOREIGN LEGION @FEMALE BLACK BELT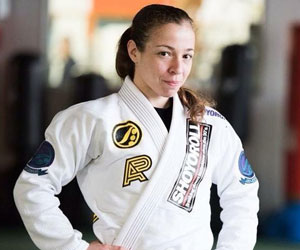 SERENA GABRIELLI (ITA)
Flow / Light-Feather
IBJJF World Champion (2015 brown), IBJJF European Open Champion (2017 black, 2015 brown)
Current European Open rooster-weight champion, the Italian Serena Gabrielli will be defending her country's flag this weekend one weight class above her natural weight. Gabrielli is no stranger to big events, having won the World Championship as a brown belt back in 2015. In a stacked division, Serena is expected to hold her own and is a strong candidate to medal.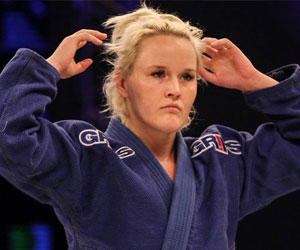 IDA FLØISVIK (NOR)
Roger Gracie Academy Norway / Middle
IBJJF World No-Gi 2nd Place (2016), IBJJF European Open 2nd Place (2017)
Norway's Ida "Xuxu" is one of the most active middleweights in the IBJJF black belt circuit and a regular medalist at the federation's top events. Ida is expected to do well, but her skills will be from the get-go, with the very tough De La Riva black belt Claudia Duval pairing with Xuxu on her 2nd match.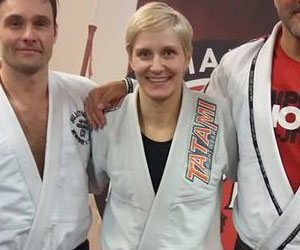 PAIVI ANNELI AITTAMAA (FIN)
CheckMat / Medium-Heavy
IBJJF European Open 2nd Place (2017)
We don't know too much of Finland's Paivi Aittamaa, though technically she's automatically medalled due to the small numbers of athletes in the female heavyweight division.