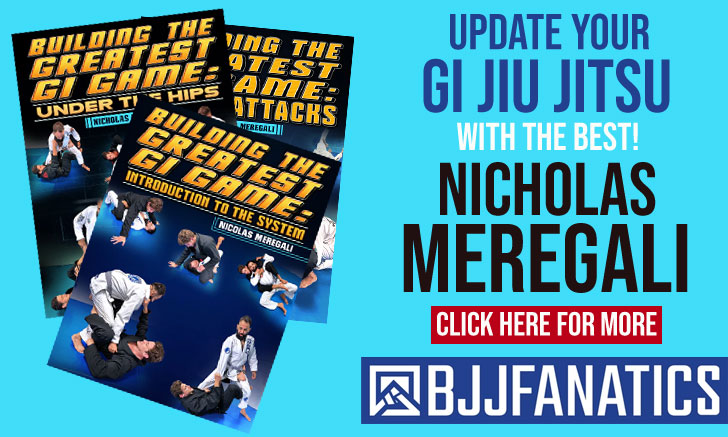 MARCH 25, 2023. DAY 1 OF ADULT BLACK BELT DIVISION AT IBJJF PANS. Lots of great action today at Osceola Heritage Park in Kissimmee, Florida, the home of the IBJJF Pan American Championship of 2023. The female division brought very healthy numbers of competitors this year, with fantastic matches on display in the arena. The most dominant athlete of the moment, Gabrieli Pessanha, cruised her way into the finals of her weight class and the open weight as did her open weight rival, Ana Carolina Vieira who was equally impressive as she conquered her place to two finals of the tournament.
The story of the day was the return of Nicholas Meregali to a gi event. The 28-year-old and current open-weight world champion had a short hiatus from competing with the kimono but returned in full force today with 3 matches and 3 submissions on his way to the tournament's open-weight final. He has also qualified for the 1/4 finals of his weight class (ultra-heavy) by WO.
Other athletes worthy of referencing from today's performances were Jansen "Nenego" Gomes, Cory Walker of Team Lloyd Irvin, Johnatha Alves, Israel Sousa, and Leon Larman.
Jansen blew everyone out of the water today with his relentless style. Give this man an inch and he will run circles around your head, as he did with his opponents in the 88-kilo division, namely Karol Kaina & Bruno Matias who he submitted to be in the 1/4 finals.
Cory Walker surprised a lot of people today by beating the well-known Estevan Martinez. Despite being a black belt for less than a year, Cory showed incredible composure while controlling Martinez's hectic style, winning by 2 points. A superb performance.
Johnatha Alves and Israel Sousa faced two very serious athletes to qualify for day 2 of the IBJJF Pans. Alves met GFT's newcomer, the highly talented Ademir Barreto while Israel had the popular Samuel "Samurai" Nagai in his path. Despite the dangers, their opponents posed (and there were many), both Alves and Sousa dominated their foes with poise, conquering submission wins on both occasions.
Last but not least, France's Leon Larman, a young man that trains out of Team Focus in Portugal. The talented berimbolo specialist took out one of the division's favorites, Carlos Henrique of Dream Arts via advantages. A very solid performance for the European athlete who will be one of 5 athletes from the Old Continent to advance to the second day of the tournament.
SET FOR TOMORROW ARE THE:
ROOSTERWEIGHT 1/4 FINALS, MALE
– Tadiyah Danforth x Hiru Niwa
– Frank Cespedes x Rodnei Barbosa
– Cory Walker x Jonas Andrade
– Thalison Soares x Zayed Alkatheeri
LIGHT FEATHERWEIGHT 1/4 FINALS,MALE
– Mario Alvarado x Diego "Pato" Oliveira
– Sebastian Serpa x Yuta Shimada
– Malachi Edmond x Zach Kaina
– Keven Carrasco x Diogo Reis
FEATHERWEIGHT 1/4 FINALS, MALE
– Diogo Sodré x Richar Nogueira
– Israel Sousa x Marcio André
– João Victor Oliveira x Alex Sodré
– Daniel Sathler x Fabricio Andrey
LIGHTWEIGHT 1/4 FINALS, MALE
– Elijah Dorsey x Natan Chueng
– Johnatha Alves x Kevin Mahecha
– Pablo Lavaselli x Leon Larman
– Leo Silva x Alef Brito
MIDDLEWEIGHT 1/4 FINALS, MALE
– Austin Oranday x Rolando Samson
– Tainan Dalpra x Felipe César
– Eduardo Avelar x Tarik Hopstock
– Pedro Maia x Jonathan Satava
MEDIUM HEAVYWEIGHT 1/4 FINALS, MALE
– Mateus Rodrigues x Ronaldo Junior
– Jansen Gomes x Enderson Dias
– Francisco Lo x Sebastian Rodriguez
– Lucas Gualberto x Gustavo Batista
HEAVYWEIGHT 1/4 FINALS, MALE
– Caio Vinicius x Fellipe Andrew
– Lucas Norat x Carlos Castro
– Dimitrius Souza x Patrick Gaudio
– Adam Wardzinski x Filipe Pimentel
SUPER HEAVYWEIGHT 1/4 FINALS, MALE
– Davi Cabral x Italo Lima
– Felipe Costa x Christopher Passarello
– Erich Munis x Eric Schlosser
– Steffen Banta x Paulo Merlin
ULTRA HEAVYWEIGHT 1/4 FINALS, MALE
– Yatan Bueno x Gabriel de Oliveira Haddad
– Guilherme Augusto x Ricardo Evangelista
– Nicholas Meregali x José Unacio
– Roosevelt Souza x Renato Tagliari
OPEN WEIGHT FINAL
– Nicholas Meregali x Erich Munis
ROOSTERWEIGHT FINAL, FEMALE
– Jhenifer Aquino x Jessica Caroline
LIGHT FEATHERWEIGHT FINAL, FEMALE
– Mayssa Bastos x Rose El Sharouni
FEATHERWEIGHT FINAL, FEMALE
– Anna Rodrigues x Margot Ciccarelli
LIGHTWEIGHT FINAL, FEMALE
– Luiza Monteiro x Ffion Davies
MIDDLEWEIGHT FINAL, FEMALE
– Thata Silva x Elisabeth Clay
MEDIUM WEIGHT FINAL, FEMALE
– Ana Carolina Vieira x Amy Campo
HEAVYWEIGHT FINAL, FEMALE
– Larissa Dias x Ingridd Alves
SUPER HEAVYWEIGHT FINAL, FEMALE
– Mayara Custódio x Gabrieli Pessanha
OPEN WEIGH FEMALE
– Gabrieli Pessanha x Ana Carolina Vieira