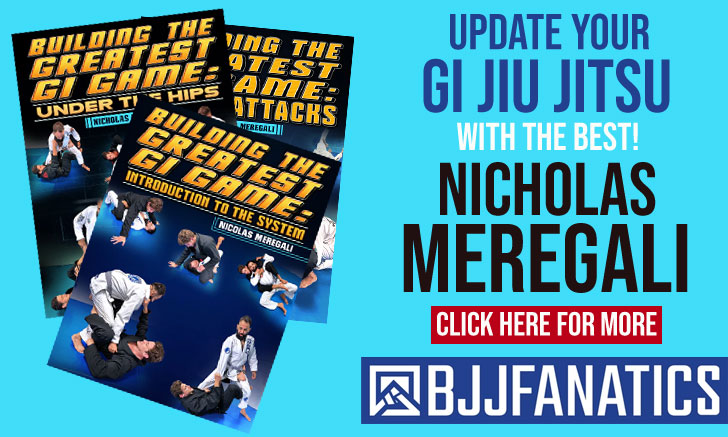 MARCH 12, 2017 – Held at the Lincoln High School Theatre in San Diego – California, the first edition of the FIVE Grappling Heavyweight (gi) Tournament had as its main attractions the return of world champion Leandro Lo to a professional event, post Copa Pódio.
The run towards the FIVE belt didn't go according to plan for the Ns Brotherhood leader who struggled to impose his game in a submission-only style platform. Leandro lost the first match to the veteran Tarsis Humphreys, who played the offence during most of the match from a passing position, shutting down Lo's offence and earning the nod from the judges.
With all eyes on Leandro, it was Lucas Barbosa who stole the show with his fast paced style of solid throwing ability and rapid passing game. "Hulk" had some fantastic performances, including with Nick Schrock in the final. A great match between two exciting grappling styles.
Another hot topic of this event was in FIVE Grappling's prelims and the undercard. A superb selection of super fights between some of the sport's top athletes to match the heavyweight Grand Prix line-up.
5 GRAPPLING HEAVYWEIGHT GP RESULTS
Round 1 (1/4 Final)
Nick Schrock defeated Ezra Lenon by choke from back
Tanner Rice defeated Eliot Kelly by referee decision
Tarsis Humphreys defeated  Leandro Lo by referee decision
Lucas Barbosa defeated Marcel Louzado by DQ (penalty)
Semi Final
Nick Schrock defeated Tanner Rice by split referee decision
Lucas Barbosa defeated by  Tarsis Humphreys referee decision
3rd Place
Tanner Rice defeated Tarsis Humphreys by footlock
Final
Lucas Barbosa defeated Nick Schrock by referee decision
FIVE GRAPPLING UNDERCARD RESULTS
Peter Frank (Alliance) defeated Michael Liera Jr (Atos) by referee decision
Tammi Musumeci (Caio Terra) defeated Jena Bishop (Gracie Humaita) by palm-to-palm crank
Francisco Iturralde (Del Mar Jiu-jitsu) defeated Magid Hage (Studio 540) by referee decision
Bia Mesquita (Gracie Humaita) defeated Talita Alencar (Alliance) by referee decision
Gabi Mcomb (Gracie Humaita) defeated Catherine Perret (Checkmat) by referee decision
FIVE GRAPPLING PRELIM RESULTS
Renato Canuto (Ralph Gracie) defeated Sergio Rios (Nine Nine) by referee decision
Fabricio "Morango" Camoes (Gracie Humitá) defeated Stephen Martinez (Checkmat) referee decision
Baret Yoshida (Baret Submissions) defeated Ron Henderson (Checkmat) bow and arrow choke
Sergio Hernandez (Baret Submissions) defeated Alfredo Barum (BJJ Revolution) by neck crank
Tim Pablo (Apex BJJ) defeated Noah Tillis (Tillis BJJ) by darce choke
Ricardo "Pancho" Feliciano (Checkmat) defeated Morgan Mainz (Paragon) by referee decision
Brent Buskirk (DmBJJ) defeated Nathan Murphy (Honu BJJ) by triangle armbar
Hugo Marques defeated Jhonny Sousa by choke from the back
Kyle Bohem (10 Planet) defeated Kaynan Duarte (Atos) by referee decision
Bailey Lopp (Checkmat) defeated Xavier Silva (Carlson Gracie) by referee decision
Ricardo Rea (Alliance Eastlake) defeated Mike Khatchikian (Gracie Barra Northridge) by referee decision