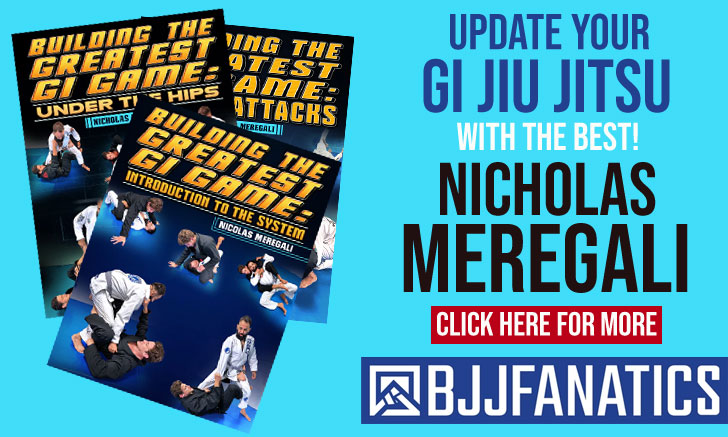 Manuel Diaz, commonly known as "Manny" is an accomplished Brazilian jiu jitsu black belt under Caio Terra, who also trained extensively with Sandro "Batata" Santiago. Known as one of the top American grapplers of his generation, Manny Diaz first caught the attention of the sport's mainstream media after a brilliant performance at the Copa Podio Middleweight Grand Prix (2013), where he battled and defeated seasoned athletes while being 'just' a brown belt.
Manuel Diaz Jiu Jitsu
Full Name: Manuel Diaz
Nickname: "Beats" origin of nickname is unknown.
Lineage: Mitsuyo Maeda > Carlos Gracie > Reylson Gracie > Paulo Maurício Strauch > Caio Terra > Manuel Diaz
Main Achievements:
World Champion (2012 purple)
Pan American Champion (2014 brown)
Las Vegas Summer International Open Champion (2015)
Boca Raton International Open Champion (2015)
Chicago Spring International Open Champion (2015)
Las Vegas International Open Champion (2012 purple)
San Francisco International Open Champion (2012 purple, 2013 brown, 2014 Master 1)
Pan American Championship Runner-up (2011/2012 purple)
IBJJF Los Angeles BJJ Pro Championship Runner-up (2016)
Boston Spring International Open Championship Runner-up (2015)
Las Vegas Spring International Open Championship (2013 brown)
Pan American Championship 3rd Place (2013 brown)
Dallas International Open Championship 3rd Place (2015)
Las Vegas Summer International Open Championship 3rd Place (2014)
Favorite Position/Technique: Knee Slide Guard Pass
Weight Division: Peso Meio-Pesado (88kg/194lbs); Pesado (94kg/207lbs)
Team/Association: Soul Fighters
Manuel Diaz Biography
Manuel Diaz was born on December 10, 1982 in Watsonville, CA – United States of America.
Growing up Diaz played a few sports. One that captured his attention was golfing, which he started when he was 20 years old. Manny played golf for a long time, making a profession on the course, playing and coaching.
At the age of 26, instigated by his friends, Diaz decided to try a jiu jitsu class (November 2009). He had no expectations but enjoyed it from the very first day, becoming highly invested in the sport at coach Sandro "Batata" Santiago's academy. Diaz dove into the tournament scene early on and with 1 month of training entered his first competition. His repeated success on the mats (Pan Am white belt champion and blue belt runner-up) earned him his purple belt with just two years of training.
At the time Diaz lived in a small town where jiu jitsu wasn't available. The desert of BJJ in his area led Manny to open an academy as soon as he was promoted to purple belt. This first attempt at running a jiu jitsu enterprise proved to be unrealistic, as the hardship of managing a full time job, family and trying to stay competitive in the sport eventually caught up with Diaz, forcing him to close the doors of his academy after a year.
Purple belt was also the rank in which Diaz decided to switch training camps, moving to CTA to train with the multiple time world champion Caio Terra. It was Caio who promoted Manny to brown and black belt – the latter received on June 16, 2014.
Not long after his promotion Manny Diaz started his own team (Legion JJ) with longtime friends Tanner Rice and Kit Dale. The team was short lived, and as his plans fell through Diaz decided to join Soul Fighters (January 2015), an academy where he had many friends and acquaintances.
Cover photo by William Burkhardt of BJJ Pix.
Manny Diaz vs Julian Marquez