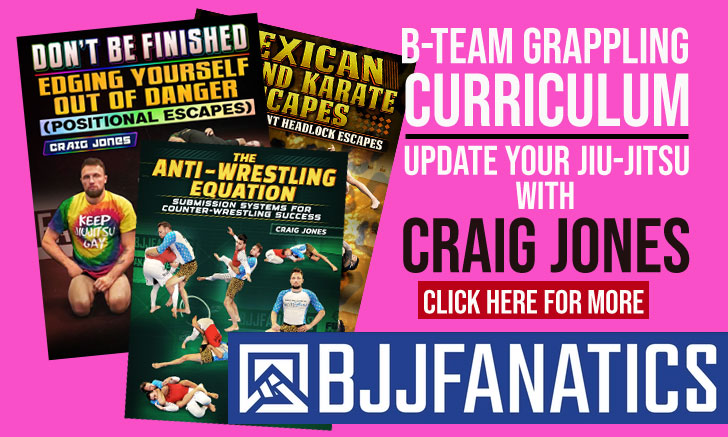 NOVEMBER 27, 2016 – the famous Ginásio José Correa venue in Barueri (Sao Paulo) witnessed an epic 3 days of competition, where the best in South America battled for the crown of continental champion.
In the black belt open weight division, many anticipated a duel that is quickly becoming a modern day classic, between Erberth Santos (Almeida JJ) and Victor Honório (GF Team). Two athletes who made history in the lower belt divisions of the sport (where they faced 6x), having since maintained a heated rivalry that often transpired to jiu jitsu's media.
The match did happen, and it was as heated as expected. Both athletes came out strong early on, with Erberth earning two advantages within a minute. Immediately the Almeida JJ athlete tried to slow down the pace of the match and manage his lead. This may have cost him dearly, as with 3 minutes to go Honório increased the pace by asserting one of his trademark acrobatic guard passes, earning a match changing 3 points. Santos tried desperately to come back, having his guard passed again in the process. In the end Honório became the open weight champion.
In the female division many hoped to see the sport's biggest star Mackenzie Dern compete in the open weight against the up and coming stars of the sport, Nathiely de Jesus and Tayane Porfirio. Dern didn't dissapoint and put in brave performances on her way to the final, where she beat Barbara Gomes and the much larger Joaquina Bomfim. In the final Mackenzie threw everything she had at Tayane Porfirio, who survived the initial onslaught to put on a clinic against Dern. Defeating the Gracie Humaita prodigy by 20 points.
SOUTH AMERICAN CHAMPIONSHIP FINALS
Men's divisions:
OPEN WEIGHT
Victor Honório defeated Erberth Santos by 8×2 points
Over 100KG
Victor Honório beat Igor Schneider by 3×0 points
100KG
Erberth Santos beat Victor Toledo by points
94KG
Guilherme Augusto and Dimitrius Souza closed the heavyweight final (team mates)
88KG
Renato Cardoso defeated William Martins by 2×0 points
82KG
Claudio Calasans beat Sandrinho Vieira by way of choke
76KG
Fabio Caloi and Michael Langhi closed up in the lightweight final (team mates)
70KG
Gabriel Marangoni defeated Isaque Paiva by 8×6 points
64KG
Hiago George submitted Carlos "Esquisito" Holanda
57KG
Rodnei Barbosa defeated Pedro Oliveira via choke from the back
Women's Divisions:
58KG
Thamires Aquino defeated Dyna Sena by 2×0 points

63KG
Mackenzie Dern defeated Eloisa Alexandre by way of scissor choke
68KG
Nathiely de Jesus defeated Samela Lopes by way of triangle choke
Over 69KG
Tayane Porfirio defeated Joaquina Bomfim by submission
ABSOLUTE
Tayane Porfirio defeated Mackenzie Dern by 20×0 points