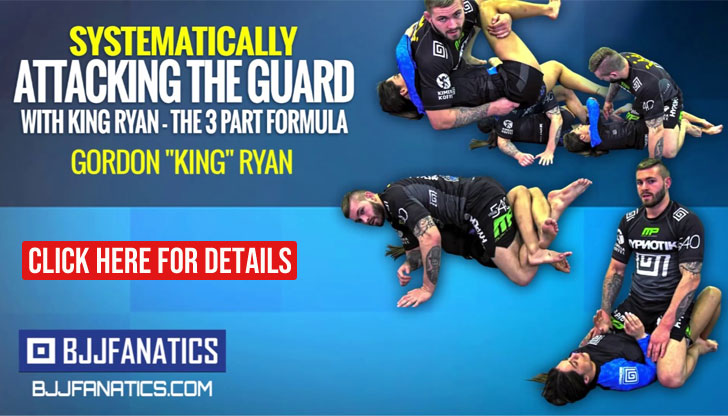 Welcome to the BJJ Heroes' Top 10 Brazilian Jiu-Jitsu Competitors of All Time' list. This is the 3rd generation of the list as we have always tried to improve on the previous sortings. On our first improvement, we added a scoring system to the list in an effort to make this list as unbiased as possible. We have now decided to separate the list in 4 weight categories (and one overall):
This split was decided as most heavier weights tend to do better in the absolute divisions, also the competitiveness of the lower weight divisions is arguably not as high as some of the others. But if you are not interested in these, we also have a pound for pound best in BJJ, the open weight list.
The scoring system remains the same as before. The points are awarded per medal in the black belt division of all 4 major competitions of the sport. The two main competitions (World Championship/Mundial and ADCC) were given more relevance as they are the cream of the crop of BJJ tournaments while the other two (that arguably are just as hard as the aforementioned) are seen as lower in overall significance.
Scoring System:
POINTS PER MEDAL
Gold / 1st place
Silver / 2nd place
Bronze / 3rd place
Mundial
4
3
1
ADCC
4
3
1
Pan Am
3
2
1
Brasileiro
3
2
1
ROOSTER TO FEATHER 57KG -- 70KG

THE KING: Rubens Charles Maciel (Cobrinha)
At the top of the lighter weights ranking is Rubens Charles, the king of the featherweight division for 4 years straight who added another world title in 2017 at the age of 37. Now retired the Alliance team member was at the top of the heap for over a decade, being closely followed by the greatest roosterweight of all time, his teammate Bruno Malfacine, who is at #2.
LIGHT TO MIDDLE 76,00KG -- 82,30KG

THE KING: Marcelo Garcia (Marcelinho)
Even with the latest updates to the ranking, the middleweight G.O.A.T. remains at the top of our list. Another member of that legendary Alliance team of the mid-2000s, a team with an array of representatives in our Best Of All Time Ranking (Cobrinha, Malfacine, Garcia, Lepri, Langhi, Bernardo Faria).
One of the most creative grapplers of all time, Marcelo Garcia stayed at the top of, arguably, the most stacked division in the sport for years on end; mastering and innovating a variety of techniques, including the arm drag, his famous marcelotine, north-south chokes, X-Guard, Single X and others. Truly a one of a kind type player, Marcelo helped shape the landscape of modern-day Jiu-Jitsu both in kimono category and in No-Gi.
MEDIUM-HEAVY TO HEAVY 88,30KG -- 94,30KG

THE KING: Leandro Lo
For years Alexandre Ribeiro dominated the Best Jiu-Jitsu Player Of All Time Ranking, this finally changed with our 2020 update, after Leandro Lo's historic performance at the IBJJF World Championship of 2019 — gold in heavyweight, silver in open weight divisions. With this points-boost Leandro finally surpassed Xande in the top 10 list, making him one of the most accomplished jiu-jitsu athletes of all time, with an added bonus. As reported by BJJ Heroes earlier (check here), Leandro is also the record holder for Most World Titles In Different Weight Classes, an honor previously owned by Xande's brother, Saulo Ribeiro — who held the record for 20 years.
SUPER-HEAVY TO ULTRA-HEAVY ABOVE 94,30KG

THE KING: Marcus Almeida
Marcus Almeida keeps climbing. After surpassing Roger Gracie in the rankings back in our 2018 update, the Checkmat team juggernaut has distanced himself even further in our latest update, after winning double gold at the IBJJF World Championship as well as a silver at the 2019 ADCC.
No adjectives can quantify the greatness of Almeida's career. Sequential double gold medals at the IBJJF World Championship since 2012, having only failed to hit the double in 2015 due to injury, and 2018 by forfeiting the last match to an injured Leandro Lo. Without a shadow of a doubt the most accomplished competitor of his generation and one of the most dominant grapplers of all time.

THE KING: Leandro Lo
Lots of changes in this ranking on our latest update. As aforementioned, Leandro Lo reigns as the king in our pound-4-pound list, closely followed by his good friend Marcus Almeida. Both players still fairly active in jiu-jitsu, with a solid chance of expanding their dominance in the foreseeable future.
Once our P4P best, Xande Ribeiro is now strongly holding to the 4th place as Rubens Charles' legendary Super Grand Slam run of 2017 boosted him to the podium 3 years ago. Interestingly, less than 10 points separate the #1 from the #6. A very close contest.
NOTE: When assessing the points accounted for in this exercise of the "Female P4P List" please keep in mind that for years the division ran in a mix of purple, brown and black belts, and we accounted for all medals in the division, even when the athlete was not yet at the black belt rank.



THE QUEEN: Bia Mesquita
We had alluded to Bia Mesquita's dominance in our sport's female division and this is exactly what we see in our rankings, with Bia holding a near 40 point lead over #5 player — Kyra Gracie. Although there have been rumors of a possible shift towards MMA, Mesquita is currently still active in the sport and could create an even bigger barrier between herself and the number 2, Michelle Nicolini.
Though this list is based only on competitive achievements, there are certain figures of BJJ that deserve their mention in the top of all time. These are Jiu-Jitsu black belts who were part of an era when competition was active but records were poorly kept, and though they cannot be in an official listing of this website, they deserve the admiration of this great BJJ community by the strength of their achievements. Without any specific order, these men are:
Rickson Gracie: Often regarded as the best Jiu-Jitsu fighter of all time, Rickson competed for years in hundreds of matches in several different disciplines (No Holds Barred, Brazilian Jiu-Jitsu, Sambo, etc) with the only loss on record coming in a Sambo competition by points.
Rolls Gracie: Rolls is another member of the Gracie family that is always present as one of the top athletes of all time, he was a creator of positions and one of the first people in Jiu-Jitsu to believe in cross-training, bringing a lot of Judo and Wrestling techniques to help grow BJJ. He was also the family's top competitor in the 1970s, ending his reign undefeated.
Cássio Cardoso: A student of Carlson Gracie, Cassio only had one loss in his competitive career, a loss to Marcelo Behring (which he avenged afterward in an epic 90-minute battle). Cassio was regarded as the best student in the Carlson Gracie gym and one of the most complete fighters that ever lived.
João Alberto Barreto: Famous for being Gracie Jiu-Jitsu's top representative in the 1950s, Joao Alberto spent his entire career without tasting the bitter flavor of defeat. He competed extensively (mainly in Vale Tudo matches) and is known to have never lost a fight.
Amauri Bitetti: the first open weight world champion, a deed he accomplished twice in his career, Amauri Bitetti was one of the top competitors of his generation, considered by most as the top man in BJJ after Rickson Gracie hung up his Jiu-Jitsu gi.