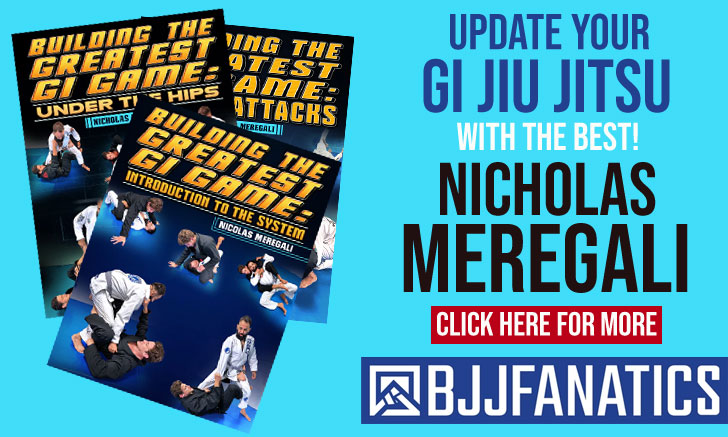 Every year for the past 3 years we have allocated our resources into producing our sport's stats, having started in 2015 with the IBJJF World Championship's 'Crunching Numbers' piece, going on to other fun statistic based exercises such as Sub Only vs Points, ADCC 2015 stats, 2016's IBJJF Pans, Worlds and other material.
Given that our sport's second biggest event happened this weekend, it was time to return to the spreadsheets to analyse the data for this years Pan American Championships (results here).
This year's event had 175 matches across all men's black belt divisions (33 more than last year), as well as 29 matches across all female divisions. This represents an average of 4.05 matches per champion in the male division and 1.85 matches to the crowned female Pans champions at black belt.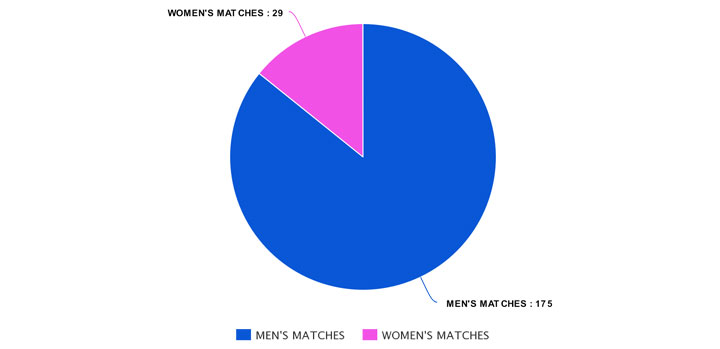 Relating that data to last year's IBJJF Pans, the numbers seem to maintain a very stable ratio between submissions and points based victories across all categories. Particularly in the men's divisions – although with a slight increase in the numbers of tap-outs (69 in total this year):
2017 Matches observed: 175
Matches won by advantages: 11%
Matches won on points: 42%
Matches won on DQ: 1%
Matches won by referee decision: 6%
Matches won by submission: 40%
2016 Matches observed: 142
Matches won by advantages: 14%
Matches won on points: 45%
Matches won by referee decision: 5%
Matches won by submission: 36%
In the 7 female divisions the numbers don't differ all that much from the men's – although with a slightly higher rate of bouts ended by sub.
2017 Female Matches observed: 29
Matches won by advantages: 10%
Matches won on points: 41%
Matches won on DQ: 0%
Matches won by referee decision: 3%
Matches won by submission: 45%
The submission has been one of the core focus' in the development of jiu jitsu, this is even more evident due to the rise in the sub-only aspect of the sport. Although no-gi grappling tends to naturally produce higher numbers of submissions, given the dynamics of the game, this year's Gi Pans are not totally removed from the numbers produced by some of the bigger submission based tournaments.
The submission ratio of a tournament such as the Eddie Bravo Invitational (EBI) averages at 60% (in regulation time), many of these tournaments rely on somewhat uneven brackets and sub numbers tend to lower once the level of athletes is pushed to a more level plainfield. This is seen in the numbers produced by EBI 6 and EBI 9 where the submission ratio came down to 46%. At the IBJJF Pans, most brackets were stacked with the highest level of athletes our sport has ever produced, and an average of 40% subs comes in line with the numbers seen across most high level gi events, as you can see below:
IBJJF World Championship (10 minutes)
2014 – 41% Submissions
2015 – 42%. Submissions
2016 – 32% Submissions
IBJJF Pans (10 minutes)
2016 – 36%
2017 – 40%
UAEJJF Grand Slam Tour (6 minutes)
2016 – 34%
2017 – Not yet available
When deciphering which submission runs the jiu jitsu world, there is (still) no argument. This spot belongs to the "choke from the back". A fact that has been evident through this and last year's Pan Ams stats, as well as the 2016 and 2015 World Championships, being solidified by our ADCC 2015 Aftermath article. This year's submission tally went as by chart display: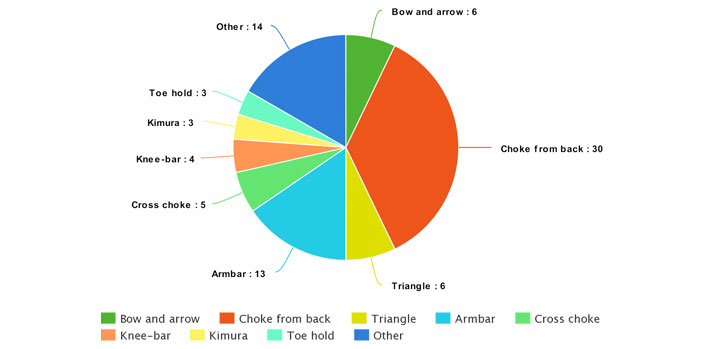 Although the choke from the back is the key focus of men's submission games, the end result is slightly different in the female divisions. This may be down to the influence of individual games in such as small division/data pool, but could also be an indicator of a trend; one where submissions from the bottom play a much larger role in women than they do with men.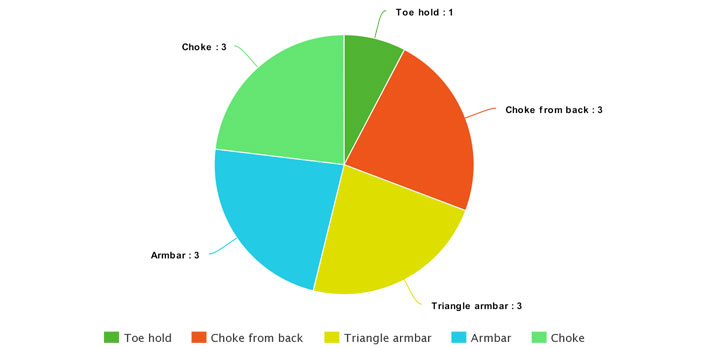 GOING DEEPER INTO THE SUBMISSION GAMES
Out of those 69 successful submissions in the men's divisions, only 6 were conquered from a comeback, while over 48 of those imposed submissions came from athletes who started strong, winning the first exchange of the match.
Starting strong is a fundamental facet of the submission game. Taking control of the pace and distances of the match, while being on top seems to be another (sometimes forgotten) standard. Even though much of today's games are largely focussed on the various types of guards and their variables, the top game has achieved most this year's finishing moves where 71% of exchanges started from the top and 29% from the bottom.
On the pie chart below you can assess where the match ending sequences started. What this represents is not the position in which the subs were finished, but instead they relate to the position that started the submission sequence. I.e. When giving up the back while defending the knee slide guard pass, the pass would be accounted and not the choke ending back control.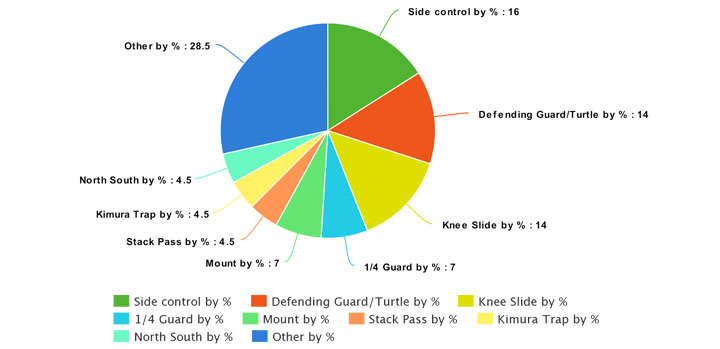 Lucas Lepri Submission Master
The prevalence of the passing game in the submissions numbers is reiterated by 2017's lightweight Pans champion – Lucas Lepri. The legendary Alliance athlete is known for his well roundedness, but has made of the top game his prefered path to achieving the submission. Knee slides, back steps and solid pressure were all put to good use by Lepri in his 4 submission wins this year (3 at lightweight, 1 in absolute). Lucas Lepri who was the most accurate champion in terms of submissions.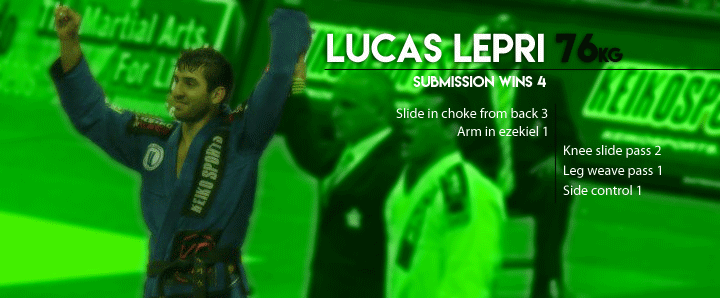 And here you have it! These were this year's Pans statistics by BJJ Heroes. We will be writing a more in depth report for this year's IBJJF World Championships, so stay tuned for that!