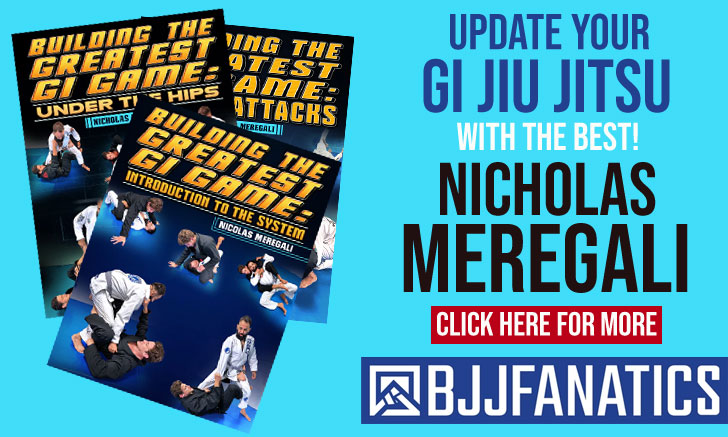 MARCH 19, 2017 was the last day of the International Brazilian Jiu Jitsu Federation (IBJJF) Pan American Championship, a time when the black belts returned to the mats to finish the work they started on the previous day. Sunday started with the 1/8 finals matches and went all the way to the finals, crowning this year's Pan Ams champions.
As per usual the tournament was not short on big upsets and exciting matches. One of the bigger upsets came by way of black belt newcomer Cleber Sousa, who defeated the current champion Michael Musumeci in the 1/4 finals. A student of Caio Almeida, Sousa fought bravely throughout the tournament, losing to the experienced Tiago Barros in the semi final.
One of the notes worthy of mention was the success of the Almeida JJ athletes at black belt adult. The small team from Sao Paulo, who competes internationally for Atos, placed a few of their athletes at the top of their respective divisions, including Bianca Basilio (champion), the aforementioned Cleber "Clandestino" Sousa (3rd) and Erberth Santos (champion).
One of the big stories of the day was the rise of Isaque Bahiense. The middleweight prodigy from Alliance was in tip-top shape, taking out many high level athletes who ventured in his path. The biggest name he defeated in the competition was the legendary Romulo Barral, in the semi final, and though he ended up short of a gold medal due to Otávio Sousa's top notch game, he certainly revealed himself as a big player in the division.
An interesting quarter final was that between newcomer Admilson Gobi Junior and veteran Ricardo Evangelista, for the ultra-heavyweight division. Although Evangelista was up on points by the end of the match, Gobi locked a tight triangle to which Ricardo refused to tap. When the referee stopped the match as the clock ran out, Mr Evangelista seemed to be confused as to his whereabouts. All evidence pointed to Evangelista having passed out due to the choke and so the victory was awarded to Admilson.
For more information on the 2017 IBJJF Pan American Championship Results, please check below:
JIU JITSU PAN AMERICAN CHAMPIONSHIP 2017 RESULTS
ROOSTER WEIGHT
1st. Bruno Malfacine
2nd. Lucas Pinheiro
3rd. Eduardo Barboza
3rd. Jose Carlos Lima
SF Bruno Malfacine defeated Eduardo Barboza by bow and arrow choke
SF Lucas Pinheiro defeated by Jose Lima 4×2 pts
F Bruno Malfacine defeated Lucas Pinheiro by 9×2 pts
LIGHT FEATHER WEIGHT
1st. Tiago Barros
2nd. Joao Miyao
3rd. Cleber Sousa
3rd. Samir Chantre
SF Tiago Barros defeated Cleber Sousa by 4×2 pts
SF Joao Miyao defeated Samir Chantre by 22×2 pts
F Division closed out by team mates
FEATHER WEIGHT
1st. Rubens Charles
2nd. Osvaldo Moizinho
3rd. Vitor Genovési
3rd. Shane Hill-Taylor
SF Rubens Charles defeated Genovési by walkover (team mates)
SF Osvaldo Moizinho defeated Shane Hill-Taylor by DQ (turned wrong way when applying a straight footlock)
F Rubens Charles defeated Osvaldo Moizinho by 9×2 pts
LIGHT WEIGHT
1st. Lucas Lepri
2nd. Márcio André
3rd. Michael Liera Jr
3rd. Renato Canuto
SF Márcio André defeated Renato Canuto by 4×2 pts
SF Lucas Lepri defeated Michael Liera by 18×0
F Lucas Lepri defeated Márcio Andre by 2×0
MIDDLE WEIGHT
1st. Otávio Sousa
2nd. Isaque Bahiense
3rd. Romulo Barral
3rd. Vitor Henrique Oliveira
SF Isaque Bahiense defeated Romulo Barral by 4×2 pts
SF Otávio Sousa defeated Vitor Oliveira by 1 advantage (0x0 pts)
F Otávio Sousa defeated Isaque Bahiense by flying triangle
MEDIUM HEAVY WEIGHT
1st.  Patrick Gaudio
2nd. Lucas Barbosa
3rd. Renato Cardoso
3rd. Rodrigo Fajardo
SF Patrick Gaudio defeated Renato Cardoso by 2×0
SF Lucas Barbosa defeated Rodrigo Fajardo by 3 advantages (2×2 pts)
F Patrick Gaudio defeated Lucas Barbosa by 2×0
HEAVY WEIGHT
1st. Leandro Lo
2nd. Tanner Rice
3rd. Dimitrius Souza
3rd. Matheus Diniz
SF Leandro Lo defeated Matheus Diniz by 2×0 pts
SF Tanner Rice defeated Dimitrius Souza by referee decision (0x0 pts)
F Leandro Lo defeated Tanner Rice by 4×2 pts
SUPER HEAVY WEIGHT
1st. Erberth Santos
2nd. Rodrigo Cavaca
3rd. Paul Ardila-Ibarra
3rd. Mahamed Aly
SF Erberth Santos defeated Mahamed Aly by referee decision (2×2 pts)
SF Rodrigo Cavaca defeated Paul Ardila by 10×0 pts
F Erberth Santos defeated Rodrigo Cavaca by 3×0 pts
ULTRA HEAVY WEIGHT
1st. Joao Gabriel Rocha
2nd. Gustavo Dias Elias
3rd. Admilson Gobi
3rd. Alexander Tráns
SF no match possibly due to injury on previous match
SF no match possibly due to injury on previous match
F Joao Gabriel Rocha defeated Gustavo Dias by slide in choke from the back
OPEN WEIGHT (ABSOLUTE)
1st. Leandro Lo
2nd. Joao Gabriel Rocha
3rd. Erberth Santos
3rd. Nicholas Meregali
SF Leandro Lo defeated Nicholas Meregali by 3×0 pts
SF Joao Gabriel Rocha defeated Erberth Santos by choke from the mount
F Leandro Lo beat Joao Gabriel Rocha by toe hold
LIGHT FEATHER WEIGHT
1st. Talita Alencar
2nd. Kristina Baarlan
3rd. Chelsea Bainbridge-Donner
3rd. Sofia Amarante
F Talita Alencar defeated Kristina Baarlan by two advantages (2×2 pts)
FEATHER WEIGHT
1st. Bia Basílio
2nd. Emilie Thylin
3rd. Ana Schmitt
3rd. Aarae Alexander
F Bianca Basílio defeated Emilie Thylin by 5×0 pts
LIGHT WEIGHT
1st. Tammi Musumeci
2nd. Bia Mesquita
3rd. Jaqueline Amorim
3rd. Fabiana Borges
F Tammi Musumeci defeated Mesquita by two advantages (2×2 pts)
MIDDLE WEIGHT
1st. Monique Elias
2nd. Claudia Doval
3rd. Ida Floisvik
3rd. Leanna Dittrich
F Monique Elias defeated Claudia Doval by 2×0 pts
MEDIUM HEAVY WEIGHT
1st. Jessica Oliveira Flowers
2nd. Andresa Correa
3rd. Paivi Aittamaa
3rd. Megan Nevill
F Jessica Flowers defeated Andresa Correa by triangle armbar
HEAVY WEIGHT
1st. Tayane Porfirio
OPEN WEIGHT
1st. Tayane Porfirio
2nd. Jessica Oliveira Flowers
3rd. Andresa Correa
3rd. Bianca Basílio

F Tayane defeated Jessica by 2×0 pts