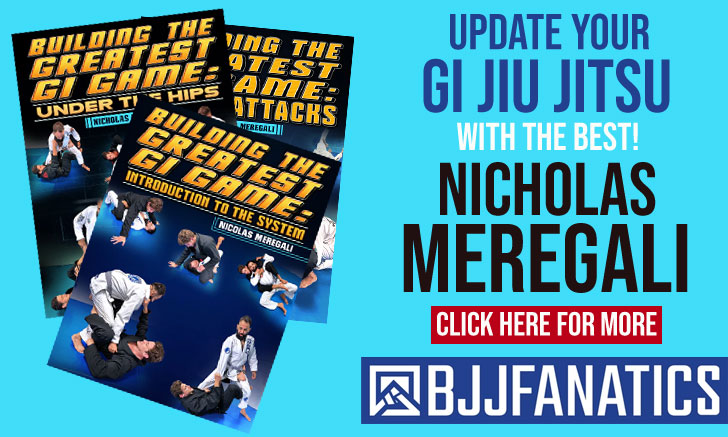 The Companhia Paulista, commonly know as Cia Paulista, is an historical Brazilian Jiu Jitsu team enrooted in São Paulo, Brazil. Cia started as a small local team though it grew into one of the top Jiu Jitsu academies in the world since its birth in the 1980's. Cia Paulista is famed for producing high calibre fighters such as Eduardo Santoro, Carlos Vieira, Roberto Godoi and for their strong links with MMA through fighters such as "Rampage" Jackson, Jorge Patino, Tito Ortiz and many others.
Cia Paulista History
The group was formed by Marcelo Behring in the early 1980's, Behring would move to Australia and leave the students being taught by one of his top pupils, Waldomiro Perez Junior. The academy back then fought under the Behring banner, but as Marcelo stepped aside from the team Perez felt the need to change the team name, it was then that Cia Athletica started. Cia Athletica was the name of the place where the team trained, though only a few years later the name changed to Companhia Paulista as a way to identify the team with the state of Sao Paulo ("Paulista" is the name given to Sao Paulo's natives in Portuguese). In a time where Rio de Janeiro's academies dominated the Jiu Jitsu scene, Cia wanted to make a clear statement that they were from the rival state of Sao Paulo.
Though the year of its conception remains unrecorded, 1988 is widely accepted as the year of Cia Paulista's foundation. This was the year in which the team won its first major trophy, a 3rd place at the Copa Atlantico Sul in the Junior Division (Atlantico Sul was regarded as the toughest and most prestigious competition of the 1980s).
| | |
| --- | --- |
| Name | Companhia Paulista |
| Team Lineage | Academia Gracie > Behring Jiu Jitsu > Companhia Paulista |
| Founded | 1988 |
| Founder | Waldomiro Perez |
| Board | Waldomiro Perez & Eduardo Leitão |
| Int. Board | Carlos "Portugues" Vieira & Paulo Gazze |
| First Black Belt(s) | Max Trombini |
| HQ Address | 19069 Beach Blvd. Huntington Beach – Ca 92648 |
| Prominent Fighters | Carlos Vieira, Eduardo Santoro, Daniel Azevedo |
| Main Team Achievements | 10x Sao Paulo State Champion |
| Official Website | http://www.cpjj.org |
| List of Black Belts | Cia Paulista's black belts on BJJ Heroes |
With time, some of Cia Paulista's black belts went on to form their own teams, many became tremendously successful academies like: Macaco Gold Team, Barbosa Jiu Jitsu and Godoi Jiu Jitsu, all from the Paulista lineage.With high demand for quality Jiu Jitsu in the Sao Paulo region, Cia Paulista rapidly grew, becoming a reference for the sport in their state, only being rivalled at the time by Lotus Club. This was previous to the arrival of academies such as Ryan Gracie Team, Alliance or TT. Cia Paulista's head instructor, Waldomiro Perez Junior, was highly regarded also for his open mind towards other combat sports, in the early 1990's Cia Paulista already offered cross training in different martial arts, namely boxing (through Miguel de Oliveira and João Cardozo) and Judo through Milton Maximiliano Trombini.

Though the name shows proudly the team's roots, Cia Paulista outgrew Sao Paulo a long time ago. Paulo Gazze was the first black belt to expand Cia Paulista, coaching in Huntington Beach, California. Carlos "Portugues" Vieira was another one that carried the torch outside Sao Paulo, forming a strong branch in the capital of Brazil, Brasilia. He went on to open other academies all over the world, namely in Iceland, Spain (Gran Canarias) and the Australian branch which quickly became one of the strongest teams in the Australasian continent. The US, where the team's Head Quarters is based, is also a country where the Paulista has established very strong base camps, and its leader, Waldomiro Junior, resides.
Cia Paulista's relationship with MMA started in the 1990's. The academy's first champions were Jorge Patino "Macaco" and Roberto Godoi, who became highly respected MMA fighters in the country (especially Macaco) in the early days of MMA, when the sport was still called
Vale Tudo
and the rules were far to brutal to be displayed on television. With Waldomiro Junior's move to the United States of America, many American fighters requested Junior's expertise to improve their own ground skills. Fighters such as former UFC Champions Tito Ortiz and Rampage Jackson trained avidly at Cia Paulista. Some, like Brady Fink, had the honour of being graded black belt by Master Waldomiro.