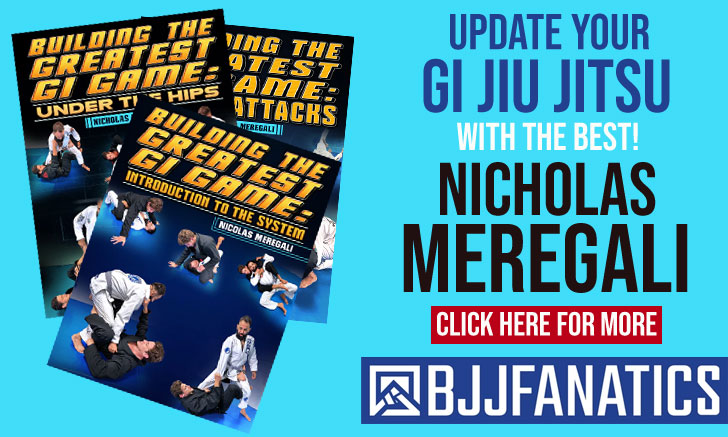 Luzia Fernandes, also known as Lulu or Luka Fernandes, is a Judo and Brazilian Jiu Jitsu (3rd degree) black belt under Marcio Feitosa, who has been a part of the national Brazilian Judo squad and has conquered numerous titles in BJJ, including 4 world titles the first of which she achieved at the age of 13, making her mark in the sport as the youngest person ever to win an adult world title in Jiu Jitsu.
Luzia Fernandes Jiu Jitsu
Full Name: Luzia Carmem Santana P. Fernandes
Nickname: She is often called Lulu or Luka, these are names that have been with her since she was a toddler and are mere short names for Luzia.
Lineage: Mitsuyo Maeda > Carlos Gracie Sr. > Helio Gracie > Carlos Gracie Junior > Marcio Feitosa > Luzia Fernandes
Main Achievements:
4x World Champion (1999, 2000 & 2001 blue, 2006)
17x Brazilian National Champion (9x black belt: 2013, 2012 WO, 2011 WO, 2010 weight & absolute, 2009 WO, 2008 weight & absolute, 2005 WO).
Favourite Position: n/a
Weight Division: Peso Pesado (+69kg/163lbs)
Team/Association: Gracie Barra
Luzia Fernandes Biography
Luzia Fernandes was born on the 3rd of April, 1986 in Rio de Janeiro, Brazil. She started training Jiu Jitsu at the age of 3, heavily influenced by her brother (who later became a world champion as well) and her father who was a BJJ black belt. Luzia's first coach was Paulo Strauch at the famous Strauch academy in Rio de Janeiro. Luzia Fernandes started competing at the age of 3, earning straight away her first belt (yellow) a belt she would keep for another 10 years.
At the age of 6 Luzia moved to Cuiabá (capital of the Mato Grosso state), there her father (Francisco Fernandes) opened the first Jiu Jistu academy (unconfirmed) in the state. With no kids of her age to train with apart from her brother, Luzia was enrolled in Judo by her father. Although never forced by her parents, Luzia ended up falling in love with both sports, competing at the highest level in Judo and BJJ.
In 1999 when Luzia Fernandes was 13 years old she asked her father to compete in the World Jiu Jitsu Championship in Rio de Janeiro (at the time), the sport's most prestigious competition, one which was only set for adult competitors. Her father was reluctant, but Luzia's argument was that she was undefeated and had fought previously in adult divisions at regional BJJ competitions. Luzia's father contacted Carlos Gracie Junior, the CBJJ/IBJJF president, and it was agreed that she could compete if the parents signed the waiver/disclaimer.
As Luzia was still a yellow belt (Mr Fernandes, Luzia's father, didn't feel comfortable awarding belts to his own sons), she was quickly promoted by the federation to orange and green belts for a the duration of a week, before receiving her blue belt (two years before the standardized blue belt age).
At the day of the competition, her father told her not to feel pressured to win, and not to cry if she lost "because even though you are undefeated, everyone ends up loosing at some point in life". Though Luzia Fernandes replied "Thank you, but don't worry. I won't lose today, but I will cry tears of joy for having won a world title" (source: Luzia Fernandes). On that day Luzia fought and defeated 4 competitors, all by submission, becoming a world champion for the first time and the youngest world champion ever in the sport of Brazilian Jiu Jitsu. She would repeat the deed at the age of 14, 15 and then at the age of 20 as a black belt.
Luzia Fernandes continued training hard, both with her father in Cuiabá and in Rio de Janeiro at the Gracie Barra headquarters, receiving her purple belt from Carlinhos Gracie. She later received her brown belt from her father and her black belt in 2004 at the age of 18 from the hands of Marcio Feitosa.
Luzia, continued her work in both Judo and BJJ from her adopted city of Cuiabá, teaching and competing at the highest level.
Luzia Fernandes vs Michelle Nicolini