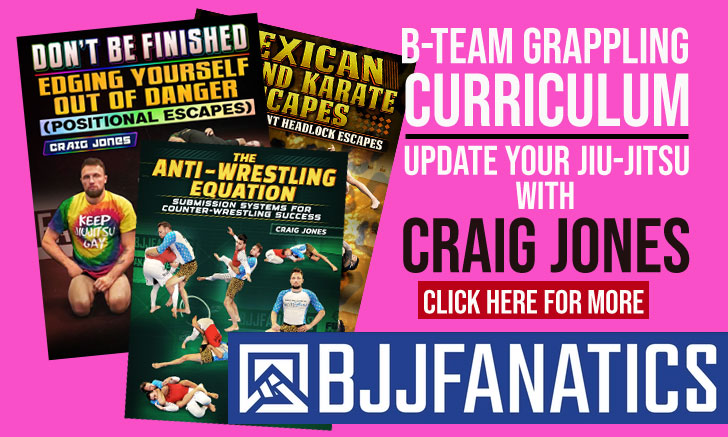 South Africa's very first jiu jitsu black belt World champion, Penny Thomas was one of the most accomplished competitors of her generation, in Jiu Jitsu's female division. A black belt under Luis Herédia, Thomas won against a 'who-is-who' of elite grapplers, having achieved gold medals at important tournaments such as the World Championship, Abu Dhabi Combat Club(ADCC), World No-Gi, Pan American and many others.
Penny Thomas Jiu Jitsu
Full Name: Penny Thomas
Nickname: n/a
Lineage: Mitsuyo Maeda > Carlos Gracie > Helio Gracie > Rickson Gracie > Luis Herédia > Penny Thomas
Main Achievements/Record:
World Champion (2009, 2007, 2005 purple, 2004 blue)
Pan American Champion (2007, 2006 purple)
ADCC Champion (2007)
World No Gi Champion (2007)
Grapplers Quest Superfight Champion (2010 Las Vegas, 2010 Boston)
Grapplers Quest No-Gi Champion (2009 Del Mar & LV – open weight, 2008 LV & NJ)
World Cup Champion (2006 purple)
South African Grappling Champion (2005)
ADCC Silver Medallist (2009)
3x World BJJ Silver Medallist (2010, 2008, 2003 blue)
World No Gi Silver Medallist (2008)
Triple Crown Silver Medallist, Men's Division (2007 brown)
Weight Division: Meio Pesado (69kg-163lbs)
Team/Association: Gracie Humaita, Rickson Gracie, Maui Jiu Jitsu
Penny Thomas Biography
Penny Thomas was born on the 2nd of July in Durban – South Africa. She got involved with sports from a very young age (5 years old) through gymnastics. Penny was a natural athlete and by the age of 12 she became part of South African's Junior Olympic team. She would later give up her Olympic dream due to an injury to her spine for which she had surgery.
Penny Thomas did not give up on sports, and competed continuously throughout her life in various activities. She came to Jiu Jitsu as a way to learn self defence but soon understood that she had found another sport that could provide her a different sort of challenge. She became so infatuated with BJJ that she started travelling regularly to Brazil in order to compete and train, eventually opening her own grappling academy which operated from her garage. Soon this love for Jiu Jitsu led Penny to quit her job as a software developer to pursue a career as a competitor. After many hours spent on the mats, Penny Thomas was graduated as a black belt by Luis Herédia in 2008.
Her close contact with Letícia Ribeiro led her to move definitely to San Diego, California (2007) to be able to train regularly with the legendary female grappler.
Penny Thomas is also a gifted mathematician having won an advanced mathematics tournament. Her outstanding attributes do not end with mathematics and sports, she has also won different awards as an artist.
Penny Thomas World No Gi 2010