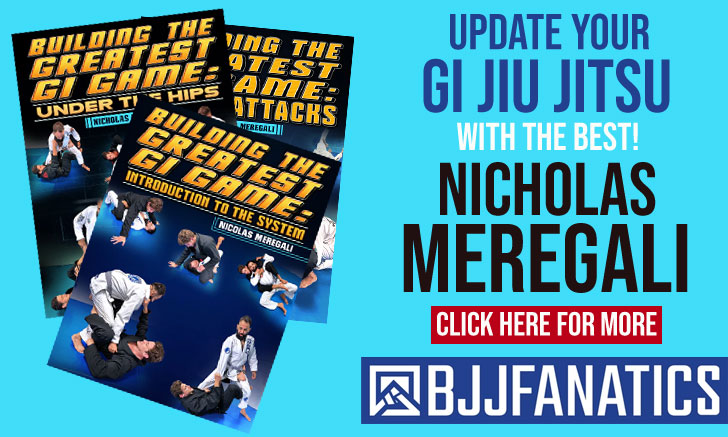 The Estima Lock is the name given to a specific footlock developed by two well known Brazilian Jiu Jitsu competitors, commonly known as the 'Estima bros' (Victor and Braulio), during the late 2000's. This particular submission became popular after the No Gi World Championship of 2011, a competition Victor Estima won, submitting all his opponents by way of his trademark hold. The lock works by keeping the top of the adversary's foot stuck to the attacker's abdominal region, this combined with a forward motion of the hip will cause injury to the foot, twisting it in a similar direction to the toe hold.
How the Estima Lock Started
The Estima locks appeared as a result of the sparring sessions between the Estima brothers in preparation for the 2009 ADCC, which Braulio was participating in. Victor was having trouble with his brother's inverted guard, for that reason he started paying more attention to the feet, looking for ways to attack them. Victor was not known to attack the foot, in fact he mentioned to BJJ Heroes that "Before I didn't really believe in footlocks, it was only after the Rio Open (2009) where I was submitted by Raphael Abi Rihan with one that I started doing them in training."
In one of their rolls, Victor managed to tap Braulio with a footlock by hooking his brother's foot and getting it stuck in his midsection applying pressure from there. This was all done by instinct but it caught both brothers attention. The two started working on it adding several details and making it part of their game.
At the ADCC, Braulio ended winning the tournament, making use of their newly created position successfully against Rafael Lovato Jr. This proved the position worked at the highest level in grappling.
Though the position was used sporadically, it wasn't until the World No Gi Jiu Jitsu Championship of 2011 that it caught the general public's attention, after Victor's astonishing performance where he submitted all of his opponents with this same hold on his way to his first world title as a black belt.
Banner picture taken by Manto fightwear.
Recommended Estima Lock Instructional
Victor Estima vs Clark Gracie

Victor Estima vs Alan 'Finfou'

Braulio Estima vs Rafael Lovato Jr