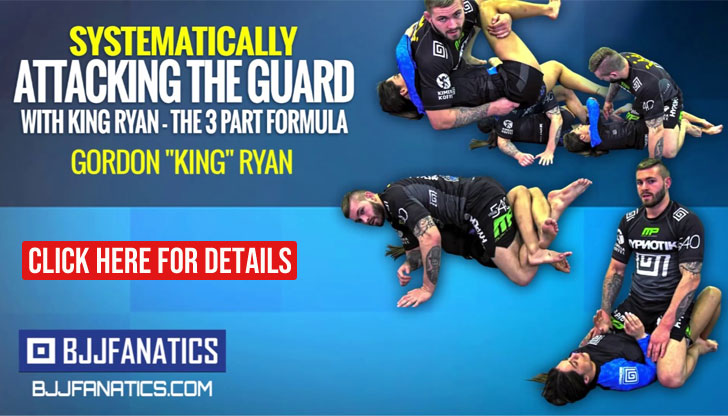 Victor Estima is a Jiu-Jitsu black belt under Carlos Gracie Junior, who worked extensively with Zé Radiola during the early years of his career. Victor made a name for himself as one of the top middleweight competitors of his generation, earning medals in important tournaments such as the European Open and World Championships, though he is remembered by many as one of the creators of the "Estima Lock", a common submission used in jiu-jitsu and a position Victor created together with his older brother, Braulio Estima.
Vitor Estima Jiu Jitsu
Full Name: Victor de Oliveira Estima
Nickname: n/a
Lineage: Carlos Gracie Sr. > Helio Gracie > Carlos Gracie Junior > Victor Estima
Main Achievements:
1st Place IBJJF World Championship NOGI (2011)
1st Place IBJJF European Open (2012)
2nd Place UAEJJF Abu Dhabi World Pro (2009, 2015)
3rd Place IBJJF World Championship (2008, 2009, 2013, 2014)
3rd Place IBJJF European Open (2008**, 2011)
Main Achievements (Colored Belts):
2nd Place IBJJF World Championship (2003 blue, 2005* purple)
* Absolute
** Weight and Absolute
Favorite Technique/Position: Estima Lock, Inverted Triangle
Weight Division: Peso Médio (82kg / 181lbs)
Team/Association: Gracie Barra
Victor Estima Biography
Victor Estima was born in Recife, State of Pernambuco, Brazil on the 8th of January 1985. Though Vitor did not grow up being a sporty person, he did start training martial arts at a relatively young age, he was 8 years old when he joined his brother Braulio at his Judo club. This was relatively short-lived and Victor would follow his older brother once again, this time to Brazilian Jiu-Jitsu at age 12, training under Charles dos Anjos.
At his BJJ academy, Victor Estima did not have any other 12-year-old kids to train with, every training partner was an adult and so Victor started losing the will to train. He stopped for a couple of years but always followed and supported Braulio in his athletic endeavors. This close contact with the sport kept the Jiu-Jitsu "bug" alive inside Victor and he returned after a sabbatical couple of years.
When Victor Estima returned to his old academy, Charles dos Anjos had left, and Zé "Radiola" was the man in charge. Under Radiola, Victor showed that he was as gifted as his brother, conquering several competitions in his home state (in fact it was said in his interview to: martialedge.com, that he never lost a fight in Pernambuco), fighting many times as an adult when he was still in his early teens.
Victor started traveling to England to be with his brother who had moved to the European country when he (Victor) was a purple belt. Braulio was instrumental to Victor's technical growth and his approach to competition, the combination of which led to his black belt promotion (2006).
After so many trips to England, Victor decided to settle in the United Kingdom where he partnered up with his brother at Gracie Barra Midlands. In The UK, Victor also worked with a few MMA fighters, helping their grappling development, fighters such as the famed Team Rough House crew.
In 2011 after an unexpected last-minute call for the world's biggest grappling show, the ADCC, Victor proved that he belonged among the best being named as one of the most exciting athletes in the tournament. A little over a month after the famous competition, Victor tried his luck once again at a major no-gi event, the World Championship, proving again to be one of the top middleweights in the world by taking home a gold medal.
Victor Estima Grappling Record
50 WINS
BY POINTS


BY ADVANTAGES




BY SUBMISSION




BY DECISION




BY PENALTIES




BY DQ



33 SUBMISSIONS WINS
#214eb8
Estima lock
33
11
#5AD3D1
Inverted triangle
9
3
#fad11b
Bow and arrow
6
2
29 LOSSES
BY POINTS


BY ADVANTAGES




BY SUBMISSION




BY DECISION




BY PENALTIES




BY DQ



7 SUBMISSIONS LOSSES
#214eb8
Choke from back
43
3
#5AD3D1
Arm in Ezekiel
14
1
Victor Estima Fight History
The photo on banner taken by Callum Medcraft of Jiu Jitsu Style Magazine.
Victor Estima vs Chris Liscandrio

Victor Estima vs Jonatas Novaes

Victor Estima vs Renato Tavares

Vitor Estima vs Tarsis Humphreys