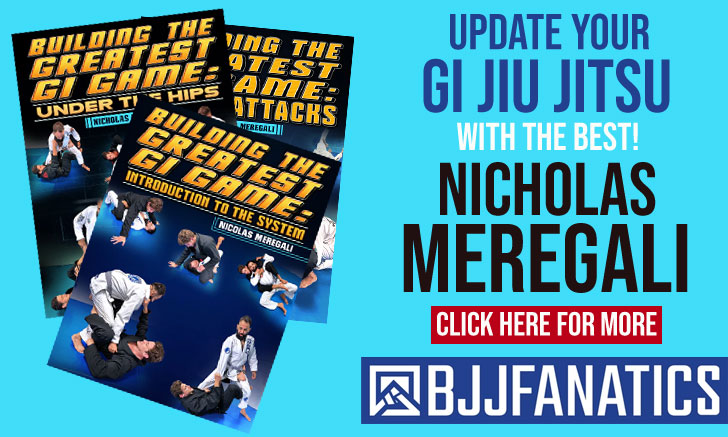 Marcio Dos Santos is coral belt in Brazilian Jiu Jitsu, and a leading figure of the sport during the 1980s decade, being directly involved in the development of Osvaldo Alves' and Carlson Gracie's teams, two of the most dominant academies in Jiu Jitsu during that era. Marcio was also involved in the creation of one of the sport's most influential positions, the closed guard.
Marcio Dos Santos Jiu Jitsu
Full Name: Marcio dos Santos
Lineage: Mitsuyo Maeda > Carlos Gracie sr > Reyson Gracie > Osvaldo Alves > Marcio dos Santos
Nickname: n/a
Main Achievements:
Rio State Champion (blue, purple and black belt)
2nd Place Rio State Championship (brown)
Favorite Position/Technique: Closed Guard
Weight Division: Peso Pena
Team/Association: Osvaldo Alves/Carlson Gracie
Marcio dos Santos Biography
Marcio dos Santos was born on the 31st of May, 1959 in Rio de Janeiro, growing up in Silva Castro, Copacabana, a street that neighboured the famous Carlson Gracie Academy. Marcio used to get into many street fights with other kids, getting reputation of being a bad kid in the neighbourhood. One day Marcio met Carlson Gracie who took a shine to the feisty dos Santos and told him to come train at his academy. He was around 15 years old at the time.
Jiu Jitsu became an obsession of Marcio's who would spend 6 days per week at the gym (up to 8 hours per day). He became the 'gatekeeper' of Carlson Gracie's academy, often called when local tough guys would come to the academy looking to challenge/test the efficiency of the gentle art.
At the time, Carlson Gracie shared the gym's facilities with Rolls Gracie and Marcio would train with both teams. Marcio also represented the Gracie Academy at Wrestling tournaments together with Roll's crew.
The link between Marcio dos Santos and Osvaldo Alves came through Otávio Peixotinho, a training partner from Carlson's who one day told him about this Jiu Jitsu prodigy named Sergio Penha (student of Alves), who had been training for 1 and a half years and was submitting everyone. Marcio was intrigued and asked to come along to the next training session. Marcio was a purple belt at the time and enjoyed thoroughly Alves' teaching methods, particularly his ideas on specific training. He also instantly created a great friendship with Penha and the two started spending countless hours on the mats, drilling, exchanging ideas on techniques and sparring. This hard training earned Marcio double gold at the "Campeonato Carioca" in the purple belt division at the AABB Club.
Shortly after Marcio graduated from the University of Physical Education he started teaching classes as well. Almost at the same time, Master Osvaldo Alves had to leave the "Clube Olímpico" where he taught for years, resuming the classes at his residence's terrace, a tiny space where no more than 2 pairs could roll simultaneously. The space also had the potential of falling off the unprotected balcony (down 5 floors), for that reason the students that were waiting for sparring would form a link around the balcony to avoid any accidents. This class was visited by many of the great names of that era.
After 1 year training under these precarious conditions Marcio (with the help of a friend) found an affordable location for the group. Dos Santos, together with Osvaldo Alves, Sergio Penha, Pascoal Duarte and a few other students gathered up some of their savings to furbish the new place and made it happen, the academy is still there, many years later.
Marcio dos Santos would later be invited to take control of the Jiu Jitsu classes at the Overfit academy in São Paulo, a gym built for the upper class. He spent two years there but had to abandon the project and return to Rio de Janeiro due to personal problems, there he continued his Jiu Jitsu journey.
Jiu Jitsu demonstration between Marcelo Behring and Marcio dos Santos

Marcio dos Santos vs Alvaro Romano

Marcio dos Santos vs Royler Gracie