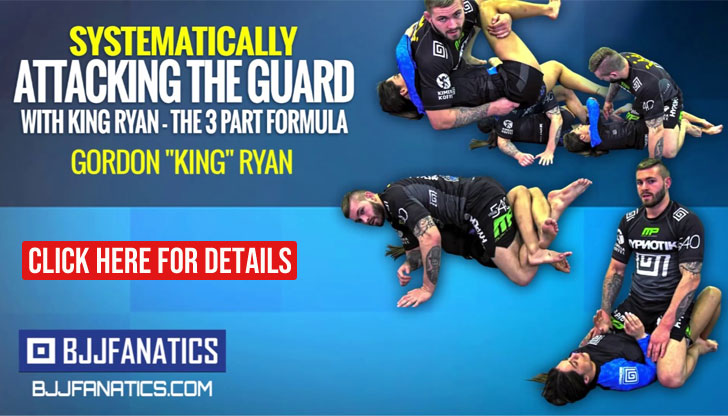 This fantastic text was provided by Protocolo BJJ, an inspiring Facebook page that has come as a breath of fresh air in Jiu Jitsu's journalistic panorama. Unfortunately for the English speaking community, Protocolo's news are written only in Portuguese but we invite everyone to read through the amazing content provided by this group of savvy journalists.
Being a Master, by Protocolo BJJ
A coach goes beyond what is taught on the mat, the coach is like a father who wants for his child nothing but the best. A doctor that wants his son to become a great doctor and understands that in order to do so, the son will need to endure more than what he himself had to endure. In an interview, André Pederneiras once said: "I teach my students so they can be better than me, the day that I am afraid of a student becoming better me is the day that I will quit coaching".
Not long ago, José Mario Sperry gave an interview, speaking of this new generation of students, their relationship with the internet and how fast they can learn now. Zé Mario spoke about how many instructors in the old days used to hide positions from their students, fearing their pupils progress. This is impossible now, in an era when everyone can turn on their computer and see the two best guys in the sport go at it at a click of a button, or learn new concepts of training via online instructionals.
On Saturday afternoon, June 21, 2014, the Checkmat athlete, Gabriel Almeida, graduated as purple belt days after winning the world championship as a blue belt.
Gabriel's former coach at EFJJS, Eduardo Flexa (who started the prospect) was invited by "Rico" Vieira to go to Fightzone, the headquarters of the Vieira brothers in Copacabana, Rio de Janeiro, to graduate the young champion with Ricardo.
At the time of the graduation, Eduardo Flexa showed the greatness of a true Master seeing Gabriel as a child who decided to study away from home seeking a brighter future. Eduardo put his student in the hands of Rico Vieira confident that he himself could give the young prodigy the same technical knowledge as any big name coach, the same knowledge he used to help Gabriel become a big name in the blue belt division before his arrival at Checkmat.
Displaying the selfless attitude of a great man, Eduardo Flexa wrote an open letter to all the EFJJS team at the time of Gabriel's departure, which you can read below. May this serve as an example to anyone who treats a student as intellectual property. How many Instructors would do this?
Eduardo Flexa,
"Letter to all EFJJS students, February 23, 2013:
I hereby announce that, after a long discussion, our student/friend Gabriel Almeida (Todd), will no longer represent EFJJS/ICON Jiu-Jitsu in competitions. The athlete has moved to the Checkmat team and will train with Master Ricardo Vieira. The idea behind the change came after Gabriel showed interest in taking the sport more seriously, aiming to compete at the highest level.
When you decide to pursue that higher ground, the training has to change, the intensity has to change. In addition, you need to be surrounded by team mates who have the same frame of mind, that seek the same goals. The profile of our training is different. Most of you train around three times per week (Todd trains three times per day), I cannot ask the same from you as I ask from an athlete who seeks the top. The vast majority of us are here to practice Jiu-Jitsu for the love of Arte Suave, or simply as a hobby, as an outlet for the stress of everyday life (and that's great, believe me).
It is also important to note that the Jiu-Jitsu we learn here in our training is not inferior to that of the big teams. The difference is in the intensity and the dedication put into each training session.
I would also like to emphasize that this was a peaceful "exit" and that I, as his teacher, encouraged Gabriel to make this decision, recognizing in him the talent and dedication that differentiates him from others, and mention he is not completely disconnected from our school. The doors will always be open for him to train, and who knows, maybe when he gets sick of being a champion, he will return to our mats.
Eduardo Flexa."
Gabriel Almeida in Action at the Pan American Championship