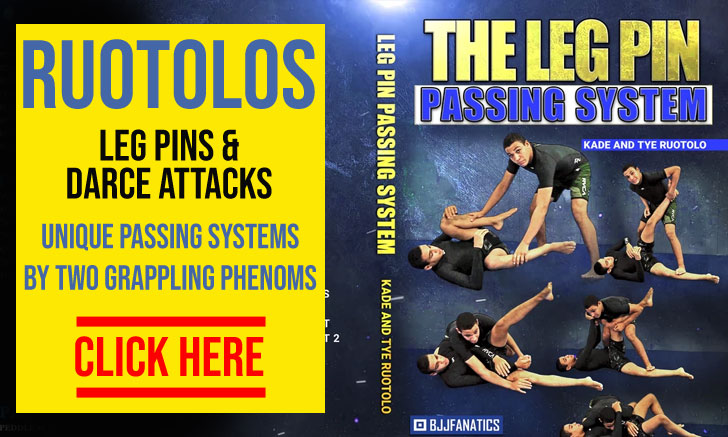 One of the main Brazilian jiu jitsu tournaments of this year's fall, the UAEJJF Abu Dhabi Grand Slam Tour – Los Angeles took place on October 18, 2015 at the Azusa Pacific University.
As expected, the tournament delivered many spectacular matches and brought the attention of several high level black belts, in a perfect mix of veterans (Cyborg Abreu, Celso Vinicius, Gregor Gracie, Lúcio Lagarto, etc) and the new generation of the sport (Márcio André, Alec Baulding, Tanner Rice, Lucas Barbosa, etc).
In the lower belts, two athletes stood out. Kennedy Maciel, blue belt and son of Rubens Charles put on a show in his weight and absolute division. Maciel is a juvenile athlete but decided to compete at adult. Brown belts Jeremy Jackson and Gabriel Arges were two other competitors who stood out with aggressive and eye pleasing grappling games.
For the full results of the tournament, see below:
UAEJJF GRAND SLAM TOUR RESULTS – LOS ANGELES
| Won | Lost | Result | Round | Weight |
| --- | --- | --- | --- | --- |
| Joao Somalia | Gilbert Polim | | SF | 62KG |
| Joao Miyao | Rafael Freitas | 3x0 | SF | 62KG |
| Joao Miyao | Joao Somalia | Choke from back | Final | 62KG |
| Samir Chantre | Ed Ramos | Points | 1/4F | 69KG |
| Paulo Miyao | Matthew Magana | 13x0 | 1/4F | 69KG |
| Samir Chantre | Vitor Paschoal | 2x0 | SF | 69KG |
| Paulo Miyao | Osvaldo Moizinho | 6x4 | SF | 69KG |
| Paulo Miyao | Samir Chantre | 5x0 | F | 69KG |
| Celso Vinicius | Stephen Martinez | 3x0 | 1/4F | 77KG |
| Marcio Andre | Youngam Noh | Points | 1/4F | 77KG |
| Tiago Bravo | Vinicius Agudo | n/a | 1/4F | 77KG |
| Celso Vinicius | Marcio Andre | 2x0 | SF | 77KG |
| Roberto Satoshi | Tiago Bravo | Bow and arrow | SF | 77KG |
| Celso Vinicius | Roberto Satoshi | Injury | F | 77KG |
| Tanner Rice | Gregor Gracie | n/a | 1/4F | 85KG |
| Alec Baulding | Ryan Golgosky | n/a | 1/4F | 85KG |
| Lucas Barbosa | Thomas Gallicchio | n/a | 1/4F | 85KG |
| Lucas Barbosa | Matt Baker | Points | SF | 85KG |
| Tanner Rice | Alec Baulding | n/a | SF | 85KG |
| Tanner Rice | Lucas Barbosa | 0x0 adv | F | 85KG |
| Alec Baulding | Matt Baker | Clock choke | 3RD | 85KG |
| Erberth Santos | Jackson Sousa | 2x2 ref dec | SF | 94KG |
| Evandro Nunes | Faisal | Triangle | SF | 94KG |
| Erberth Santos | Evandro Nunes | 10x0 | F | 94KG |
| Jackson Sousa | Faisal | points | 3RD | 94KG |
| Roberto Abreu | Joseph Moku | Clock choke | 1/4F | O94KG |
| Lucio Rodrigues | James Puopolo | Advantages | 1/4F | O94KG |
| Ricardo Evangelista | Lucio Rodrigues | 0x0 ref dec | SF | O94KG |
| Roberto Abreu | Andre Campos | n/a | SF | O94KG |
| Ricardo Evangelista | Roberto Abreu | 10x0 | F | O94KG |
| Roberto Abreu | Alec Baulding | 6x0 | 1/8F | ABS |
| Jackson Sousa | Unknown | Toe hold | 1/8F | ABS |
| Carlos Farias | Matt Baker | 0x0 adv | 1/8F | ABS |
| Ricardo Evangelista | Lucio Rodrigues | 0x0 ref decision | 1/8F | ABS |
| Andre Campos | Unknown | n/a | 1/8F | ABS |
| Roberto Abreu | Ricardo Evangelista | 4x2 | 1/4F | ABS |
| Jackson Sousa | Carlos Farias | 5x0 | 1/4F | ABS |
| James puopolo | Andre Campos | Ref Decision | 1/4F | ABS |
| Roberto Abreu | Erberth Santos | Choke from back | SF | ABS |
| Andre Campos | Jackson Sousa | 0x0x Ref decision | SF | ABS |
| Roberto Abreu | Andre Campos | Choke | F | ABS |