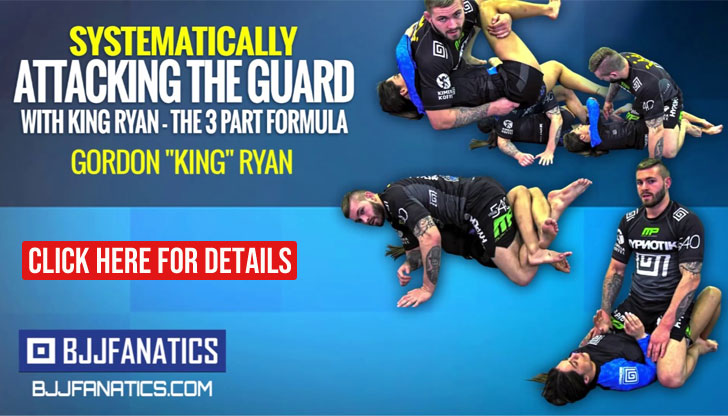 Thaís Ramos is a historic Brazilian jiu jitsu figure, being the sport's first female world champion under the International Brazilian Jiu Jitsu Federation (IBJJF), an achievement accomplished in 1998. A black belt under Eduardo "Brigadeiro" Venâncio and Gabriel Ramos, Thaís was also a pioneer for women's BJJ in Brazil's capital (Brasília), being a committed competitor during a time when this division was at its infancy.
Thaís Ramos Jiu Jitsu
Full Name: Thaís Ramos Pinto
Nickname: N/A
Lineage: M. Maeda > Carlos Gracie > Carlson Gracie > Ricardo De La Riva > Eduardo Venâncio > Thaís Ramos
Main Achievements:
IBJJF World Champion (1998 blue-black)
CBJJ Brasileiro Champion (1997 blue belt)
FJJ-RJ Rio de Janeiro State Champion (1997 blue belt)
Circuito BJJ 2nd Place (1998** purple belt)
FJJ-RJ Rio de Janeiro State Championship 2nd Place (1998* purple belt)
CBJJ Brasileiro Championship 2nd Place (2002/2003 brown belt)
CBJJ Brasileiro Championship 3rd Place (1997* blue belt)
FJJ-RJ Rio de Janeiro State Championship 3rd Place (1997* blue belt)
IBJJF World Championship 3rd Place (2003 brown belt)
* Absolute
** Weight and absolute
Favorite Position/Technique: Guard Passing
Weight Division: Peso Leve (below 60,00 kg / 132.2 lbs)
Team/Association: Brigadeiro JJ
Thaís Ramos Biography
Thaís Ramos was born on November 21, 1976 in Rio de Janeiro – Brazil.
With Thais' family regularly relocating Ramos spent large parts of her formative years in places such as Porto Murtinho (MS), João Pessoa (PB), Brasília (DF), London – United Kingdom and later returning to Brasilia.
It was in her country's capital city that Ramos started training martial arts. In the beginning through capoeira, and later – at the age of 17 (1995) jiu jitsu where she settled. The reason behind Thaís joining jiu jitsu lied almost intirely on her siblings. She loved to listen to their talks about training and competing in BJJ at the dinner table and with a little incentive from her older brother she accepted to try a class. Her first coach was indeed her older brother Gabriel Ramos.
During the mid 1990's women's jiu jitsu started coming through in Rio de Janeiro, but that development was far from being noticed in Brasilia. There Thaís spent the vast majority of her training sessions in an almost exclusively male environment.
With no female competitions in Brasilia Thaís started travelling to Rio de Janeiro to compete. Her brothers were all students of the famous BJJ coach Eduardo "Brigadeiro" Venâncio in RJ, and as such Ramos represented the Brigadeiro academy throughout her competitive career. It was also Mr Venâncio together with her brothers who graded Thaís across all belts.
In 1998 Thaís Ramos made history at the first ever BJJ World Championship to include a female division, one that encompassed all blue, purples, brown and black belts. For Thaís it all started at an event named "Circuito do Brazilian Jiu Jitsu" in Rio de Janeiro, to which Ramos had traveled to compete. Her intention was to make one quick stop in RJ and return to her job in Brasilia the day after, but at the tournament the president of the federation – Carlos Gracie Junior announced there would be a female division for the first time at the World Championship. Galvanized by the news and with the backing of her coach Brigadeiro, Thaís decided to remain in the Marvelous City and compete at the "Mundial", which was a few weeks removed.
The event took place in Rio de Janeiro and was organized by the Confederação Brasileira de Jiu Jitsu (CBJJ) – which in 2007 became the International Brazilian Jiu Jitsu Federation (IBJJF), in it two female divisions were formed: Lightweights (up to 60 kilograms [132.2 lbs]) and Heavyweights (above 60 kilograms [132.2 lbs]). The lightweight division had the most numbers of competitors, in it were 3 black belts, several brown, purple, blues and a very special purple belt – Thaís Ramos.
Going up against all odds, purple belt Thaís Ramos stole the show at the "Mundial" by defeating the heavy favorite – Alliance black belt Danielle Figueiredo in the final. Although there were two official "first female world champions" that day (Thaís and Rosângela Conceição), it was Ramos who conquered her medal first, making her the true 1st female champ.
Her good form continued in the following years, with Thaís visiting Rio de Janeiro regularly to compete in the main grappling events for females in the city. This situation continued up until 2003, a time when she competed for the last time. Her achievements earned Ramos her black belt, awarded by Thais' brothers and Eduardo Brigadeiro in 2005.