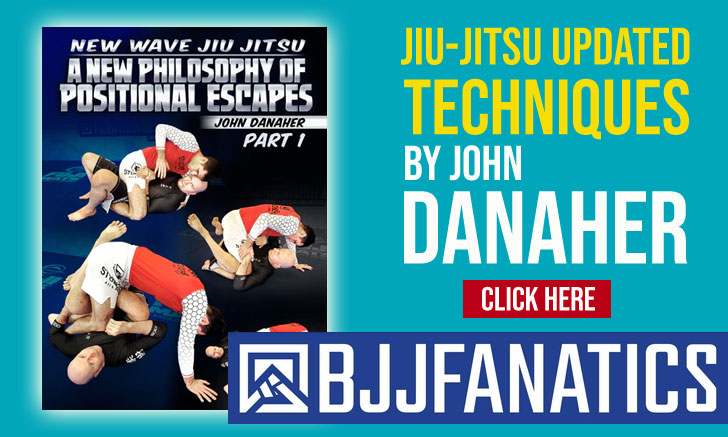 Ademir Barreto Araujo is a professional grappler and a black belt in jiu-jitsu under coach Orlando Júnior, who specializes in the gi (kimono) facet of the sport, where he represents the GF Team squad. Ademir Barreto first made waves in the lower belt divisions, particularly after winning the Abu Dhabi Jiu-Jitsu Pro (AJP) Word title, and subsequently going on to beat some of the toughest professional black belts in the sport while still bearing his brown belt.
Ademir Barreto Araujo Jiu-Jitsu
Full Name: Ademir Barreto Araújo
Nickname: N/A
Lineage: Luis França > Oswaldo Fadda > Monir Salomão > Júlio César > Orlando Júnior > Ademir Barreto
Main Achievements:
1st Place AJP Grand Slam, ABD (2022)
1st Place AJP Teams Cup (2022)
3rd Place CBJJ Brazilian Nationals (2023)
Main Achievements (Colored Belts):
1st Place AJP World Pro (2021 brown)
1st Place AJP Grand Slam, RJN (2020 purple)
1st Place IBJJF South American Championship NOGI (2021 brown)
1st Place IBJJF South Brazil Championship NOGI (2020** purple)
2nd Place AJP Grand Slam, RJN (2021 brown)
Favorite Position/Technique: Well Rounded
Weight Division: Peso Pena (70,00 kg / 154.5 lbs)
Team/Association: GF Team
Ademir Barreto Araujo Biography
Ademir Barreto Araujo was born on October 30, 2000, in Macapá, the capital of Amapá, one of the least-known Brazilian states, in the country's North Region.
Very active as a child, Ademir's parents were advised to join the young Amapá native in martial arts classes, which they did when he was 5 years old, to the sport of judo. A martial art Barreto practiced for a few years.
By the age of 11 to 12, Ademir had quit judo and was not actively practicing any sport. Around that time he crossed paths with a gym and saw a few people practicing with a kimono, which brought back memories from his judo days. He decided to enroll and did a few classes believing he had returned to the Japanese art of throwing before realizing he had become a jiu-jitsu practitioner, and that the workgroup was indeed solely focused on BJJ.
Ademir's first instructor was John Azevedo at a local GF Team satellite academy, but once he got more involved with the competitive facet of the sport, Barreto decided to join Orlando Júnior's workgroup, also under the GFT umbrella.
Although always promoted by coach Orlando Júnior, as a purple belt, Ademir was invited by Master Júlio César Pereira to move to Rio de Janeiro, and train at GF Team's headquarters in the Meyer neighborhood. From then on, Barreto Araújo spent his time split between Macapá and Rio de Janeiro.
After a very successful brown belt campaign, on July 27, 2022, Ademir Barreto Araujo was promoted to black belt by his instructor, Orlando Júnior.
ADEMIR BARRETO GRAPPLING RECORD
Traditionally, when displaying an athlete's competitive record, BJJ Heroes has only accounted for matches that took place in the adult black belt division as this category symbolizes a competitor's professional career in our sport. Ademir, however, started competing at the black belt (professional) level from the moment he conquered the AJP Abu Dhabi World Pro tournament as a brown belt, in November 2021, before being promoted to the actual rank.
According to the rules stipulated by the AJP (Abu Dhabi Jiu-Jitsu Pro league), a colored belt athlete that wins the federation's World Pro event can no longer compete in this federation in that particular belt rank and is required to move up. Meaning: if a blue belt wins the World Pro championships he or she will, from then on, have to compete in the purple belt. The same concept is applied across all ranks up to the black belt, i.e.: if a purple belt wins the WP, he or she must compete in the brown belt division, and so on and so forth. These circumstances are rare, as the majority of people who win the AJP's biggest tournament are more often than not, immediately promoted by their coaches. Barreto Araújo, however, remained a brown belt while competing against black belts. Considering those he competed against during this period, and the important wins he had doing so, we have opted to include those matches in his record.
Ademir Barreto Grappling Record
28 WINS
BY POINTS


BY ADVANTAGES




BY SUBMISSION




BY DECISION




BY PENALTIES




BY DQ



12 SUBMISSIONS WINS
#5AD3D1
Choke from back
17
2
12 LOSSES
BY POINTS


BY ADVANTAGES




BY SUBMISSION




BY DECISION




BY PENALTIES




BY DQ



2 SUBMISSIONS LOSSES
#214eb8
Hashimoto choke
50
1
#86e620
Choke from back
50
1
Ademir Barreto Fight History
ID
Opponent
W/L
Method
Competition
Weight
Stage
Year
27152

Victor Nithael

Victor Nithael
L
Pts: 2x0
Copa Podio
70KG
RR
2021
27156

Julio Arantes

L
Pts: 2x0
Copa Podio
70KG
RR
2021
29701

Rafael Mansur

Rafael Mansur
L
Pts: 7x2
Teams Cup
N/A
RR
2021
31115

Lucas Protasio

Lucas Protasio
L
Pts: 9x2
Grand Slam LDN
77KG
F
2022
34595

Alex Sodre

Alex Sodre
L
Pts: 1x1
Grand Slam MIA
69KG
4F
2022
34605

Alex Sodre

Alex Sodre
L
Pts: 6x5
Grand Slam MIA
69KG
3RD
2022
36228

Diego Sodre

Diego Sodre
L
Pts: 1x0
WP Qualifier
69KG
RR
2022
37165

Alex Sodre

Alex Sodre
L
Pts: 13x10
European Open
70KG
R1
2023
38379

Johnatha Alves

Johnatha Alves
L
Hashimoto choke
Pan American
76KG
8F
2023
39479

Natan Chueng

Natan Chueng
L
Pts: 8x2
Brasileiro
76KG
SF
2023
40108

Leandro Rounaud

Leandro Rounaud
L
Pts: 14x0
Floripa FO
76KG
F
2023
42869

Israel Sousa

Israel Sousa
L
Choke from back
ADGS Miami
69KG
SF
2023
27148

Patrick Possamai

D
---
Copa Podio
70KG
RR
2021
27159

Oziel Santos

W
Armbar
Copa Podio
70KG
RR
2021
29722

Diogo Reis

Diogo Reis
W
Pts: 5x4
Teams Cup
N/A
RR
2021
30751

Wojciech Kois

W
Pts: 6x0
Amsterdam Pro
85KG
4F
2022
30752

Ahmed Laaribi

W
Pts: 6x2
Amsterdam Pro
85KG
SF
2022
30753

Remo Corstjen

W
Pts: 1x0
Amsterdam Pro
85KG
F
2022
31105

Ellis Younger

W
Pts: 4x2
Grand Slam LDN
77KG
R1
2022
31110

Adrian Sozisz

W
Referee Decision
Grand Slam LDN
77KG
4F
2022
31113

Natan Chueng

Natan Chueng
W
Pts: 3x2
Grand Slam LDN
77KG
SF
2022
32361

Adriano Araujo

W
Referee Decision
Grand Slam AD
77KG
4F
2022
32363

Jonatham Silva

W
Pts: 9x0
Grand Slam AD
77KG
SF
2022
32364

Andre Cantanhede

W
Pts: 3x2
Grand Slam AD
77KG
F
2022
34503

Bruno Gambim

W
Armbar
Balneario Pro
77KG
F
2022
34589

Kevin Mahecha

Kevin Mahecha
W
Pts: 6x4
Grand Slam MIA
69KG
R1
2022
34601

Danilo Moreira

Danilo Moreira
W
Pts: 3x0
Grand Slam MIA
69KG
RPC
2022
34603

Pablo Lavaselli

Pablo Lavaselli
W
Botinha
Grand Slam MIA
69KG
RPC
2022
36226

Gustavo Oliveira

W
Botinha
WP Qualifier
69KG
RR
2022
36230

Mario Silva

W
Submission
WP Qualifier
69KG
RR
2022
36715

Vinko Roditi

W
Armbar
Dublin Open
76KG
4F
2022
36716

Krysztof Flak

W
Choke from back
Dublin Open
76KG
SF
2022
36718

Tyrone Elliott

W
Armbar
Dublin Open
76KG
F
2022
36728

Benjamin Robson

W
Botinha
Dublin Open
ABS
R1
2022
38374

Johnny Tama

Johnny Tama
W
Choke from back
Pan American
76KG
R1
2023
39470

Luiz Santos

W
Pts: 10x2
Brasileiro
76KG
8F
2023
39477

Vinicius Pereira

Vinicius Pereira
W
Pts: 4x4, Adv
Brasileiro
76KG
4F
2023
40102

Murilo Silva

W
Armbar
Floripa FO
76KG
4F
2023
40107

Marlus Salgado

W
Pts: 10x0
Floripa FO
76KG
SF
2023
42862

JP Rocha

W
Pts: 5x0
ADGS Miami
69KG
8F
2023
42867

Isaias Higino

W
RNC
ADGS Miami
69KG
4F
2023