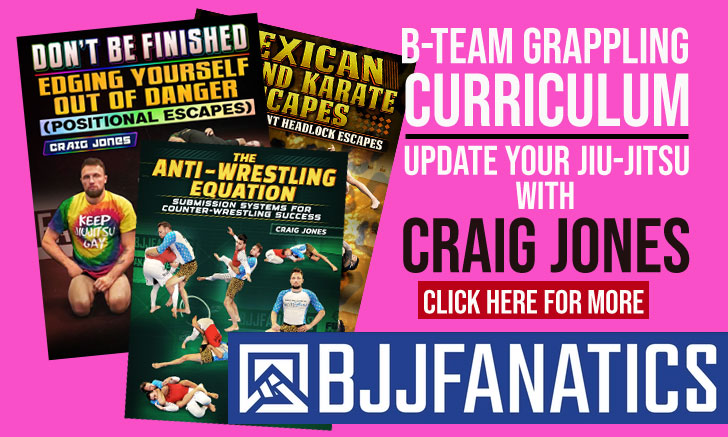 Alexandre Dantas, commonly known by his nickname "Café", is a Brazilian jiu jitsu black belt who competed for the Gracie Barra academy, being also one of the sport's greatest stars during the 2000's decade, where he accumulated victories over some top competitors such as Fabricio Werdum, Marcelo Garcia, Fernando "Terere" or Demian Maia to name a few. Café also had a short spell as a mixed martial arts fighter, competing in the UFC.
Alexandre "Café" Dantas Jiu Jitsu
Full Name: Alexandre Fernandes Dantas
Nickname: Café means "coffee" in Portuguese. When Dantas started training martial arts his training partners used to call him "cafe com leite" (meaning latte) a slang phrase used for an easy to beat training partner/opponent. As Alexandre grew and his jiu jitsu evolved, he became known as Café.
Lineage: Mitsuyo Maeda > Carlos Gracie Sr. > Robson Gracie > Aloisio Silva > Alexandre Dantas
Main Achievements:
Pan American Champion (2002, 2003, 2004, 2005)
World Champion (1999 brown, 2002*, 2003* absolute, 2006*)
Brazilian National Champion (1998 purple, 2002 absolute)
Brazilian Teams Champion (2001, 2002)
Rio de Janeiro State Champion (2002)
*closed bracket with team mates.
Favorite Position/Technique: Toe Hold, Guard Passing
Weight Division: Super Pesado (100kg/221lbs)
Team/Association: Gracie Barra
Alexandre "Café" Dantas Biography
Alexandre Dantas was born on the 1st of March, 1979 in Rio de Janeiro, growing up in the famous Copacabana neighbourhood. He initiated martial arts through judo, when he was 4 years of age with coach Oswaldo Simões, conquering several regional championships as a child.
At the age of 10, Influenced by Bruce Lee's films, Dantas decided to practice a striking martial art (karate), believing this would be a more efficient style of combat. It was after hearing of the Gracie's success in vale tudo that Alexandre became interested in jiu jitsu.
At the age of 12 his friend Dino Amaral told Alexandre of a new jiu jitsu club that had opened near their house, more precisely at the Clube Radar. The pair decided to enrol in the classes which were led by a Carlson Gracie black belt named "Kiko" Veloso. Within 6 months Veloso closed the gym to open another academy at a different location but by then Dantas was hooked to jiu jitsu. He soon found another gym and became a member together with his friend Dino. That gym was Dojo, led by Aloisio Silva.
Dojo was a small gym but had a decent team from which fighters such as Leka Vieira were introduced to the sport. Café Dantas soon became one of the hottest jiu jitsu prospects in Rio de Janeiro, often competing as an adult even while still in his teens, stacking wins over some of the sport's top athletes. Alexandre trained with Master Silva, and also with Artur Ignarra for most of his colored belt career, his success culminated with a gold medal at the World Jiu Jitsu Championship (1999), as a brown belt. He also reached the semi final of the open weight division that day, but injured his rib against Fábio Leopoldo and was not able to continue in the competition. His win was rewarded with a black belt, which Café received while still on the podium.
Shortly after the 1999 World Championship, Alexandre travelled to Japan to give a few seminars. Upon his return Master Aloisio told Dantas of his plans to go live in the US, and asked him if he wanted to come along, an offer Alexandre accepted. It was while in the US that Café was called by the UFC, the contact being established through Ricardo Pires. The UFC contract would be at the root of the Dantas' break from Aloisio Silva and his gym. According to Café:
I signed with the UFC and verbally agreed to pay 10% of my purse to Aloisio. The purse was of US$5000 to fight, plus US$5000 victory bonus. We expected a win for which Aloisio would get US$1000 but that didn't materialize, and this is when he showed his mercenary side. He demanded 1000 and threatened to call the police if I didn't pay. To make things worse he got my family involved and called my mother in Brasil who was very upset at the thought of me being arrested. From that moment I left Dojo. – Alexandre Dantas, BJJ Heroes
The defeat mentioned above was against Yuki Kondo, the Pancrace Champion who would later on fight for a UFC title. Kondo was a seasoned veteran with 39 professional bouts, and although the 19 year old Dantas had 3 closed door vale tudo fights at his academy, he was in no way as experienced as the Japanese. Dantas completely dominated Kondo in the first round but the adrenaline of being at the biggest MMA stage in the world took over him and he fatigued in the later rounds, finally succumbing to strikes on the 3rd.
In 2001 Alexandre Dantas went to Gracie Ipanema to train, where he met Hélio "Soneca", Marcelo Yogui, Bruno Severiano and Marcelo Pupo who started taking him to the Gracie Barra headquarters. Dantas felt very welcome by Carlos Gracie Junior, the head coach and decided to join the team.
It was at Gracie Barra that Alexandre "Café" Dantas had his best competitive years, especially 2002, a year when he won important tournaments such as the Rio de Janeiro state championship, the Pan American, the Brazil vs USA challenge as well as the World Championship without conceding one single point or advantage. Beating in 2002 great champions such as Demian Maia, Marcelo Garcia, Roberto Tozi or Rodrigo "Comprido" Medeiros to name just a few, each of those fights being an incredible accomplishment on it's own.
After a prosperous career, Alexandre retired from international competition at the 2006 world championship to finish his PhD and start a family. He continued training to keep fit and coaches regularly at the Sociedade Hípica Brasileira, in Lagoa (RJ), while also competing occasionally in smaller organizations such as his own tournament, the "Copa Café Jiu-jitsu", a competition he organizes in Miguel Pereira – RJ.
Alexandre Dantas Grappling Record
32 WINS
BY POINTS


BY ADVANTAGES




BY SUBMISSION




BY DECISION




BY PENALTIES




BY DQ



7 SUBMISSIONS WINS
5 LOSSES
BY POINTS


BY ADVANTAGES




BY SUBMISSION




BY DECISION




BY PENALTIES




BY DQ



1 SUBMISSION LOSSES
Alexandre Dantas Fight History
ID
Opponent
W/L
Method
Competition
Weight
Stage
Year
265

Daniel Simoes

Daniel Simoes
L
Referee Decision
Brasileiro
O100KG
F
1999
379

Fernando Margarida

Fernando Margarida
L
Armbar
World Champ.
ABS
4F
2000
742

Marcelo Garcia

Marcelo Garcia
L
Pts: 2x2, Adv
Team Nationals
O88KG
4F
2003
1331

Alex. Cacareco

L
Pts: 4x0
Copa Cyclone
ABS
SPF
2005
1519

Robert Drysdale

Robert Drysdale
L
Adv
Team Nationals
O88KG
F
2006
263

Gabriel Gonzaga

Gabriel Gonzaga
W
Points
Brasileiro
O100KG
SF
1999
571

Rodrigo Ribeiro

Rodrigo Ribeiro
W
Points
Brasileiro
100KG
SF
2001
572

Leandro Lima

W
N/A
Brasileiro
100KG
F
2001
618

Rodrigo Ribeiro

Rodrigo Ribeiro
W
Points
Brasileiro
100KG
SF
2001
684

Alfredo da Silva

W
Toe hold
World Champ.
100KG
4F
2002
685

Mauro Santos

W
N/A
World Champ.
100KG
SF
2002
706

Marcel Louzado

Marcel Louzado
W
Adv
Brasileiro
ABS
R1
2002
707

Demian Maia

Demian Maia
W
Points
Brasileiro
ABS
4F
2002
709

Marcelo Garcia

Marcelo Garcia
W
Pts: 9x0
Brasileiro
ABS
SF
2002
710

Felipe Pederneiras

W
N/A
Brasileiro
ABS
F
2002
715

Rodrigo Comprido

Rodrigo Comprido
W
Points
Pan American
100KG
SF
2002
717

Roberto Tozi

Roberto Tozi
W
Points
Pan American
100KG
F
2002
718

Marcelinho Garcia

W
Armbar
Team Nationals
O88KG
F
2002
723

Chico Melo

W
Triangle
Rip Dorey
ABS
SPF
2002
724

Daniel Moraes

Daniel Moraes
W
Points
Estadual RJ
88KG
4F
2002
725

Sergio Canudo

W
Toe hold
Estadual RJ
88KG
SF
2002
726

Raphael Abi-Rihan

Raphael Abi-Rihan
W
Points
Estadual RJ
88KG
F
2002
842

Marcelo Garcia

Marcelo Garcia
W
Points
World Champ.
ABS
4F
2003
904

Amal Easton

W
Pts: 15x0
Brazil vs USA
ABS
SPF
2003
915

Unknown

W
N/A
Pan American
O100KG
4F
2003
916

Fabricio Werdum

Fabricio Werdum
W
Toe hold
Pan American
O100KG
SF
2003
964

Gabriel Gonzaga

Gabriel Gonzaga
W
Pts: 2x0
BB Challenge 3
O100KG
SPF
2004
973

Diego Latorre

W
Pts: 10x0
BB Challenge 3
100KG
SPF
2004
1009

Marcio Corleta

Marcio Corleta
W
Pts: 8x0
Pan American
O100KG
F
2004
1099

Fernando Terere

Fernando Terere
W
Points
Estadual RJ
ABS
4F
2004
1156

Denis Gomes

W
Choke
Cyclone
ABS
SPF
2005
1157

Leonardo Chocolate

W
Points
Rip Dorey
ABS
SPF
2005
1158

Rodrigo Riscado

W
Points
ADCC Trials
100KG
SF
2005
1159

Bruno Bastos

Bruno Bastos
W
Points
ADCC Trials
100KG
F
2005
1332

Rodrigo Oliveira

W
Guillotine
JetPower
ABS
SPF
2005
1439

Unknown

W
Points
World Champ.
88KG
R1
2006
1440

Raphael Abi-Rihan

Raphael Abi-Rihan
W
Referee Decision
World Champ.
88KG
4F
2006
Alexandre Dantas vs Marcelo Garcia

Alexandre Dantas vs Unknown

Alexandre Dantas vs Marcio Corleta

Alexandre Dantas vs Fabiano Oliveira