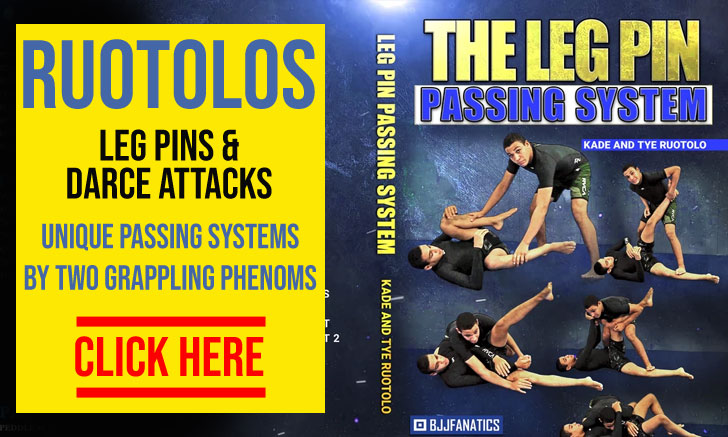 Ricardo Rezende is a Brazilian jiu jitsu black belt under Roberto "Cyborg" Abreu, being one of the most talented grapplers of his generation, having earned important titles in the sport, such as the World Expo GP, the No Gi Pan American and the Miami Open, to name a few, making him one of the brightest stars at the Fight Sports Academy.
Ricardo Rezende Jiu Jitsu
Full Name: Ricardo souza de Rezende
Nickname: "Ricardinho" which means "young" or "little" Ricardo in Portuguese. The name appeared in training as he was always the youngest training partner at the gyms where he trained.
Lineage: Mitsuyo Maeda > Carlos Gracie > Carlson Gracie > Francisco Albuquerque > Roberto Abreu > Ricardo Rezende
Main Achievements:
World Expo GP Champion (2013)
World No Gi Champion (2010 purple, 2011 brown)
Pan American NoGi Champion (2011 brown weight and absolute)
Miami Open (2013 weight & absolute, 2012)
World Championship 2nd Place (2009 blue)
World No Gi Championship 2nd Place (2010 purple absolute)
World Championship 3rd Place (2011 brown)
World No Gi Championship 3rd Place (2013)
Pan American No Gi Championship 3rd Place (2012)
Favorite Position/Technique: Triangle
Weight Division: Meio Pesado (U88kg/194lbs)
Team/Association: Fight Sports
Ricardo Rezende Biography
Ricardo Rezende was born on the 6th of November, 1990 in Mato Grosso do Sul – Brazil. Even as a child, Ricardo was always interested in combat sports and martial arts, having started training in 2000 through judo. At the age of 12 (2003) he switched his training routine to Brazilian jiu jitsu with Roberto "Cyborg" Abreu.
In 2009 Ricardo made his first trip to the United States to compete at the World Jiu Jitsu Championship. He submitted 6 of his opponents, losing in the final by a takedown. He returned in 2010 in preparation for the No Gi World Championship, which he won in his weight class and placed 2nd in the open weight.
On September 9th, 2012, after continuously earning medals in the lower belts of the world's toughest tournaments, Ricardo Rezende was awarded his black belt by his long time instructor Roberto Abreu.
Banner picture by GracieMag.
Ricardo Rezende Grappling Record
30 WINS
BY POINTS


BY ADVANTAGES




BY SUBMISSION




BY DECISION




BY PENALTIES




BY DQ



15 SUBMISSIONS WINS
#86e620
Triangle armbar
27
4
#fad11b
Outside heel hook
7
1
18 LOSSES
BY POINTS


BY ADVANTAGES




BY SUBMISSION




BY DECISION




BY PENALTIES




BY DQ



5 SUBMISSIONS LOSSES
#5AD3D1
North South choke
20
1
Ricardo Rezende Fight History
ID
Opponent
W/L
Method
Competition
Weight
Stage
Year
4201

Leonardo Davila

Leonardo Davila
L
Points
Miami Open
ABS
SF
2012
4747

Joao Rocha

Joao Rocha
L
Submission
World Champ.
ABS
RDS
2013
5087

James Puopolo

James Puopolo
L
Kneebar
World Expo
ABS
GP
2013
5118

Rafael Lovato

Rafael Lovato
L
Points
NoGi Worlds
O100KG
SF
2013
6008

Yuri Simoes

Yuri Simoes
L
Pts: 2x0
NoGi Worlds
ABS
RDS
2014
6041

Keenan Cornelius

Keenan Cornelius
L
North South choke
NoGi Worlds
88KG
R1
2014
8291

Victor Silverio

Victor Silverio
L
Pts: 0x0, Adv
Miami Open
88KG
SF
2015
8294

Thiago Sa

Thiago Sa
L
Referee Decision
Miami Open
ABS
SF
2015
9890

Jurandir Conceicao

Jurandir Conceicao
L
Omoplata
Miami SPO
88KG
F
2016
10004

Jaime Canuto

Jaime Canuto
L
Adv
World Champ.
82KG
R2
2016
10083

Leandro Lo

Leandro Lo
L
Pts: 11x0
World Champ.
ABS
R2
2016
27255

Jaime Canuto

Jaime Canuto
L
Pts: 3x0
Grand Slam MIA
85KG
SF
2021
27257

Lucas Moutinho

L
Pts: 4x1
Grand Slam MIA
85KG
RPC
2021
33757

Felipe Cesar

Felipe Cesar
L
N/A
Orlando SMO
88KG
4F
2022
33771

Elijah Dorsey

Elijah Dorsey
L
Pts: 2x0
Orlando SMO
ABS
R1
2022
33801

Jeferson Guaresi

Jeferson Guaresi
L
Adv
Orlando SMNGO
85KG
SF
2022
39209

Roberto Jimenez

Roberto Jimenez
L
Triangle
Miami Open
94KG
F
2023
39218

Sebastian Rodriguez

Sebastian Rodriguez
L
Pts: 17x0
Miami Open
ABS
4F
2023
4197

Vitor Toledo

Vitor Toledo
W
DQ
Miami Open
88KG
F
2012
4199

Rafael Barbosa

Rafael Barbosa
W
Points
Miami Open
ABS
4F
2012
4385

Tanner Rice

Tanner Rice
W
Points
Miami Pro Trials
85KG
NA
2013
4731

Motta

W
N/A
World Champ.
ABS
RDS
2013
5089

Eliot Kelly

Eliot Kelly
W
Armbar
World Expo
ABS
GP
2013
5091

T. Stevens

W
Triangle armbar
World Expo
ABS
GP
2013
5092

Alessandro Ferreira

W
Triangle armbar
World Expo
ABS
GP
2013
5093

Jackson Sousa

Jackson Sousa
W
Pts: 0x0, Adv
World Expo
ABS
SF
2013
5095

James Puopolo

James Puopolo
W
Toe hold
World Expo
ABS
F
2013
5180

Marcus Vinicius

W
Points
Miami Open
88KG
F
2013
5424

Unknown

W
Triangle armbar
Copa America
ABS
GP
2014
5425

Nic. Recanati

W
Pts: 4x0
Copa America
ABS
GP
2014
5426

Unknown

W
Armbar
Copa America
ABS
GP
2014
6004

AJ Agazarm

AJ Agazarm
W
Pts: 2x2, Adv
NoGi Worlds
ABS
RDS
2014
6078

Danilo Indio

W
Armbar
World Expo
ABS
SPF
2014
6263

Clark Gracie

Clark Gracie
W
Pts: 11x2
FIVE NAIC
82KG
NA
2014
6276

Ezra Lenon

W
Pts: 6x0
FIVE NAIC
ABS
RR
2014
6281

Kevin Mahecha

Kevin Mahecha
W
Pts: 2x0
FIVE NAIC
ABS
F
2014
7355

Jack Magee

W
Armbar
British Open
88KG
F
2015
9889

Gregor Gracie

Gregor Gracie
W
Americana
Miami SPO
88KG
SF
2016
9897

Jollyson Francino

W
Triangle armbar
Miami SPO
ABS
4F
2016
9900

Victor Silverio

Victor Silverio
W
Armbar
Miami SPO
ABS
SF
2016
10075

Augusto Mugnami

W
Pts: 2x2, Adv
World Champ.
ABS
R1
2016
18747

Alex Moran

W
Outside heel hook
SubStars
ABS
RR
2018
18748

Tommy Kuno

W
Points
SubStars
ABS
RR
2018
18749

Valdir Araujo

Valdir Araujo
W
Points
SubStars
ABS
RR
2018
21113

Broc Hooten

W
Submission
Sub Stars
SPF
SPF
2019
27253

Andre Gois

Andre Gois
W
Triangle
Grand Slam MIA
85KG
4F
2021
33799

Matt Kelley

W
N/A
Orlando SMNGO
85KG
4F
2022
39214

Joao Oliveira

W
Kimura
Miami Open
ABS
R1
2023
Ricardo Rezende vs Clark Gracie

Ricardo Rezende vs Tanner Rice