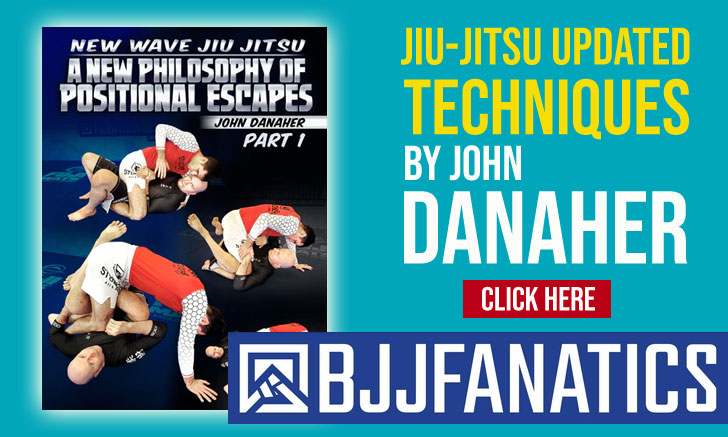 Ryan Hall is a jiu-jitsu black belt under Felipe Costa and one of the best featherweight grapplers in the world. A tough competitor in the no-gi professional circuit since he was a blue belt, Hall established himself as one of the biggest stars in the sport with several medals in important tournaments such as the ADCC, World Championships (Mundial), Pan American Championship and Grapplers Quest. Hall quit jiu-jitsu in 2012 to focus on his mixed martial arts (MMA) career, reaching Ultimate Fighter 22 cast in 2015. A reality show produced by The Ultimate Fighting Championship (UFC) where competitors have a shot at a contract with the prestigious promotion.
Ryan Hall Jiu Jitsu
Full Name: Ryan Christopher Hall
Lineage: Mitsuyo Maeda > Carlos Gracie > Helio Gracie > Rolls Gracie > Romero Cavalcanti > Rodrigo Medeiros > Felipe Costa > Ryan Hall
Main Achievements:
1st Place ADCC US West Coast Trials (2009)
1st Place IBJJF Chicago Open (2009*)
3rd Place ADCC World Championship (2009)
Main Achievements (Colored Belts):
1st Place IBJJF World Championship (2008 purple)
1st Place IBJJF World Championship (2007 purple)
1st Place IBJJF European Open (2008 purple)
3rd Place CBJJ Brazilian Nationals (2008 purple)
3rd Place IBJJF World  Championship (2009 brown)
* Absolute
** Weight and absolute
Weight Division: Peso Pena (Featherweight) 70kg/154lbs
Favorite Technique/Position: Triangle and Heel Hook
Team/Association: 50/50 Brazilian Jiu-Jitsu
Ryan Hall Biography
Ryan Hall was born on the 22nd of February 1985 in Arlington, Virginia – USA. He grew up being a fan of baseball, basketball and (American) football, all sports in which he competed as a youngster. In 2004 he started practicing jiu-jitsu at a mixed martial arts (MMA) gym in New York, named Ronin Athletics with Christian Montes.
Grappling was not Ryan's main concern at the start of his martial arts career, instead, Hall focussed the majority of his training doing Thai boxing. After a few months of constant beatings at the jiu-jitsu class, Ryan decided to allocate more of his spare time to Brazilian jiu-jitsu.
On July 2004 Ryan competed in his first BJJ tournament, becoming immediately fascinated with this combat style. So much that he ended quitting school to focus solely on training.
Ryan cinched that he needed to move to a bigger team to improve his skills. He decided to move to Lloyd Irvin's gym in Maryland. Lloyd a well known black belt, particularly known for his "over the top" advertising campaigns. Irvin introduced Ryan to a very competitive team with people such as Brandon Vera and Mike Fowler.
At Team Lloyd Irvin Ryan's jiu-jitsu blossomed; his amazing flexibility, his long limbs, his willingness to learn and understanding of grappling mechanics made the right recipe for a fantastic guard. Hall's name became a constant presence at tournaments all over the country and even abroad. Ryan also became the object of Lloyd Irvin's numerous marketing campaigns, and it came as a shock to the BJJ community when Ryan decided to split from the team on January 2009, a subject discussed to exhaustion in grappling forums throughout the world.
With the split from Irvin, Ryan went on to join Brasa Clube de Jiu-Jitsu, a team led by several historic grapplers. Ryan Hall also decided to open his own academy in Washington – DC, the 50/50 Brazilian Jiu-Jitsu. On April 2010 Ryan finally received his (long overdue) black belt from one of his mentors, 2x black belt world champion, Felipe Costa.
In 2012, Ryan Hall became an internet sensation overnight after a video was released of Hall defending himself against a threatening individual at a restaurant (see below). The footage was called on Youtube: "Ryan Hall's Radical Restaurant Brazilian Jiu-Jitsu Adventure", and it showed a man being extremely aggressive and Hall trying to calm down the situation, when it was obvious the situation was not going to improve he completely dominated his opponent in emphatic fashion, delighting anti-bullies all over the world and making the video go viral on social media.
After a short spell at mixed martial arts (MMA) in 2006, Ryan decided to get a fresh start at a career in the cage in 2012, enrolling at the Tristar Gym Mixed Martial Arts training program in Montreal, Canada. He represented his new team for the first time in the cage at SLAMM-1 on November 30, 2012, Canada, winning by TKO in the first round and continued competing, being eventually signed by a bigger MMA organization.
On 2013, after two of Lloyd Irvin's students (Nicholas Schultz and Matthew Maldonado) were accused of raping a fellow teammate, Irvin came under scrutiny as it was revealed that he himself had been accused of gang rape in a case that dated back to 1990 (check link). To make matters worst, in response to the public interest and outrage on the rape allegations, Lloyd utilized his PR machine to try and suppress the negative publicity he was receiving, publishing at least 8 videos from his rape prevention seminar on his YouTube channel in the hopes of pushing out the negative buzz. He also issued a press release for the same seminar and launched a website under the domain name (address) "lloydirvinrape.com" gaining with this at least one Google listing for the keyword "Lloyd Irvin Rape".
Amidst the anger and shock, some did speak out against the Maryland instructor, including the father of one of Irvin's top students at the time (Keenan Cornelius) and Ryan Hall who wrote an open letter about his views on the case.
Ryan Hall Grappling Record
16 WINS
BY POINTS


BY ADVANTAGES




BY SUBMISSION




BY DECISION




BY PENALTIES




BY DQ



8 SUBMISSIONS WINS
8 LOSSES
BY POINTS


BY ADVANTAGES




BY SUBMISSION




BY DECISION




BY PENALTIES




BY DQ



2 SUBMISSIONS LOSSES
#86e620
Choke from back
50
1
Ryan Hall Fight History
ID
Opponent
W/L
Method
Competition
Weight
Stage
Year
2239

Leonardo Vieira

Leonardo Vieira
L
Guillotine
ADCC
66KG
4F
2009
2535

Theodoro Canal

Theodoro Canal
L
Points
Pan American
70KG
4F
2010
2670

Rafael Mendes

Rafael Mendes
L
Pts: 5x2
World Champ.
70KG
R1
2010
2877

Ed Ramos

L
Pts: 12x8
Pan American
70KG
4F
2011
2903

Augusto Mendes

Augusto Mendes
L
Pts: 3x2
World Pro.
65KG
8F
2011
3020

Augusto Mendes

Augusto Mendes
L
Choke from back
World Champ.
70KG
RDS
2011
3261

Robson Moura

Robson Moura
L
Pts: 3x0
ADCC
66KG
4F
2011
3494

Justin Rader

Justin Rader
L
Points
Ultimate Abs.
76KG
4F
2012
2228

Jeff Curran

W
Points
ADCC
66KG
R1
2009
2243

Jeff Glover

Jeff Glover
W
Points
ADCC
66KG
3RD
2009
2478

Hermes França

W
Points
GQ UFC Expo
ABS
SPF
2010
2480

Wilson Reis

Wilson Reis
W
RNC
US Grappling
70KG
NA
2010
2534

Henrique Rezende

W
Points
Pan American
70KG
R1
2010
2600

Bruno Freitas

W
N/A
Miami Open
70KG
SF
2010
2601

Jason Scully

W
N/A
Miami Open
70KG
F
2010
2771

Emanuel Jesus

W
RNC
GQ B.f.East
70KG
NA
2010
2786

Unknown

W
Toe hold
Gracie Nationals
NA
NA
2010
2787

Milton Bastos

Milton Bastos
W
RNC
Gracie Nationals
NA
F
2010
3016

Joao Luz

W
Armbar
World Champ.
70KG
RDS
2011
3223

Tetsu Hadario

W
Pts: 5x4
ADCC
66KG
R1
2011
3411

Jorge Britto

W
Heel hook
UFC Expo
ABS
NA
2011
3412

Diego Sanchez

W
Pts: 6x2
UFC Expo
ABS
NA
2010
3420

Jorge Britto

W
Heel hook
UFC Expo
ABS
SPF
2011
3491

Ramon Flores

W
Heel hook
Ultimate Abs.
76KG
R1
2012
Ryan Hall vs Wesley Gann