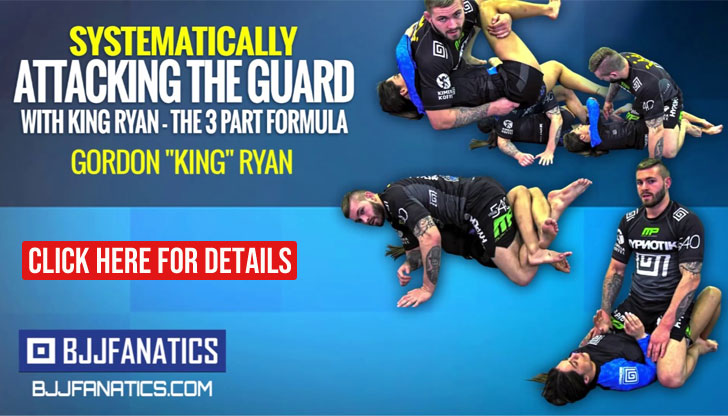 Andre Maracaba, commonly referenced as Andre 'Urso' is a Brazilian jiu jitsu black belt under Regis Lebre and the head coach of Power MMA, a small team from Arizona – USA from which Maracaba produced several International Brazilian Jiu Jitsu Federation World, Pan American and US National champions and medallists.
Andre Maracaba Jiu Jitsu
Full Name: Andre Luiz Vale de Maracaba
Nickname: Andre is often referred to as "Urso", which stands for Bear in Portuguese. The name started thanks to Maracaba's coach Guilherme Rocha, who believed his student resembled a bear that showed up on a TV show at the time.
Lineage: Mitsuyo Maeda > Carlos Gracie > Helio Gracie > Royler Gracie > Regis Lebre > Andre Maracaba
Main Achievements:
Grapplers Quest Pro Division Champion (2005/2007)
Grapplers Quest "Beast of the East 3" Superfight Winner (2007)
Favorite Position/Technique: N/A
Weight Division: Peso Leve (76,00 kg / 168.0 lbs)
Team/Association: Power MMA / Maracaba BJJ
Andre Maracaba Biography
Andre Maracaba was born on September 22, 1981 in Fortaleza the capital of the northeastern Brazilian state of Ceará.
From early on Andre was indoctrinated into martial arts, starting with judo at the age of 4 – an activity he practiced for many years, reaching the level of brown belt. In 1993 at 12 years of age, Andre was introduced to jiu jitsu by a good friend, after this initial contact he decided to combine both BJJ and judo.
As a 16 year old blue belt Maracaba started helping the class at the Gracie Fortaleza academy, becoming an assistant coach for professor Guilherme Rocha. Under the guidance of Rocha, Maracaba went from blue to brown belt, leaving the team when he moved to the United States in 2004 to help Regis Lebre with his expanding academy.
When Andre moved to the US east coast back in 2004 and joined Regis Lebre's class and represented both Gracie Humaitá and Steve Maxwell's Maxercise academy (linked with Lebre) in local and international tournaments. His good performances led to his black belt promotion from the hands of Lebre on July 2004.
In 2011 Andre Maracaba moved to Arizona. His arrival coincided with the local gym Power MMA's desire to hire a high level instructor to help lead their team, a job that landed on Maracaba.
When Andre took control of the Power MMA jiu jitsu class he had 12 children and 2 adults in the room, a team that grew exponentially with the man from Ceará at the helm. Maracaba's tremendous work in Arizona led the Power MMA academy to rank in the top teams at big IBJJF tournaments such as the American Nationals, having spawned several American, Pan American, World and state champions from that project.
Andre Maracaba vs Jojo Guarin

Andre Maracaba vs JT Torres