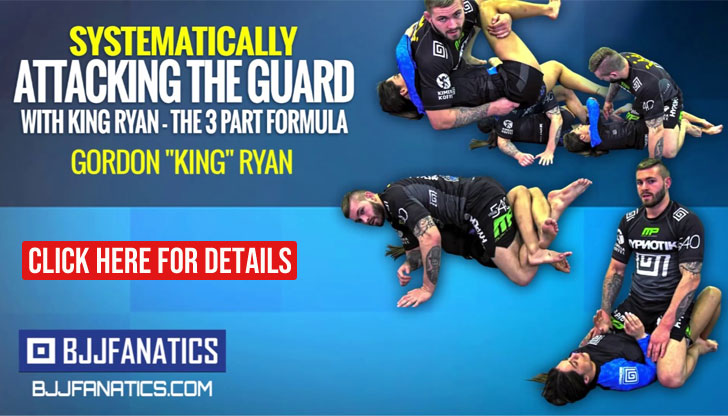 Paulo Sergio is a 6th degree black belt in Brazilian jiu jitsu (BJJ) under Master Romero Cavalcanti, as well as an accomplished judo black belt, who is known as a BJJ pioneer in the southern region of Brazil, and in Paris – France, where he developed a network of academies under his PS Phoenix Jiu Jitsu association. A former Brazilian and European champion, Paulo Sergio is also known for his work as a referee for the sport's most prestigious federations: IBJJF and UAEJJF
Paulo Sergio Jiu Jitsu
Full Name: Paulo Sergio Silva dos Santos
Nickname: "Paulinho" which stands for "little Paulo" in Portuguese slang.
Lineage: Mitsuyo Maeda > Carlos Gracie > Helio Gracie > Rolls Gracie > Romero Cavalcanti > Paulo Sergio
Main Achievements:
Brazilian National Champion (1996 Master, 1999/2000 Senior 1, 2002 Senior 2)
European Champion (2006/2007 Senior 2)
International Masters & Seniors Champion (2000 Senior 1, 2002/2003/2004 Sr. 2, 2006 Sr. 3)
Brazilian National Championship Runner-up (2002 absolute Senior 2)
International Masters & Seniors Championship Runner-up (2005 Senior 2, 2006 absolute Sr. 3)
World Championship 3rd Place (1999)
Brazilian National Championship 3rd Place (1999 absolute Senior 1)
Favorite Position/Technique: Armbar
Weight Division: Peso Pluma (64kg/141lbs)
Team/Association: PS Phoenix BJJ
Paulo Sergio Biography
Paulo Sergio was born on July 23, 1960 in Rio de Janeiro – Brazil.
Jiu Jitsu appeared in Paulo Sergio's life when he was 13 years old. He chose this particular martial art as he was smaller in comparison with the other kids of the same age, and knew of the Brazilian grappling style's reputation of helping the smaller person against a larger opponent. Paulo's first instructor was the illustrious Wilson Mattos, who coached him for the better part of 3 years, after which Sergio dropped his martial arts training for a few years.
Paulo decided to return to jiu jitsu when he was 25 years old, then joining the Academia Corpore, a gym that had the legendary Sergio "Malibu" and Ignacio Aragão leading the team. It was also at Corpore that Paulo Sergio initiated his judo training, practicing it 2 times per week as a complement for his BJJ.
As a blue belt, Sergio was already one of the team's most dedicated students, so much that when it was time for the famous "Copa KS" tournament, coach Malibu, who also taught at the bigger "Jacaré Jiu Jitsu Academy" with Romero Cavalcanti, invited Paulo to be part of that team, as they lacked star-power in his category. Paulo Sergio agreed and did very well in the tournament, submitting all 4 of his opponents, being awarded the "Most Technical Athlete of the Tournament" trophy by the late Carlson Gracie. After this gold medal, head instructor Jacaré Cavalcanti invited Paulo to be part of the team permanently and train at his gym in Ipanema. Paulo earned all subsequent belts from Cavalcanti from there on, the black belt being awarded on the 14th of April, 1993.
While training jiu jitsu, Paulo Sergio also kept practicing judo. First at the Corpore Academy with coaches Celso Castro and Marco Antonio, for whom he competed for some time, going unbeaten for 2 years in his belt rank. These achievements did not go unnoticed and as a green belt, Paulo Sergio was scouted by a very famous Rio de Janeiro judo club: Clube de Regatas do Flamengo (also known for its football/soccer team). At Flamengo, Paulo Sergio's tuition was picked up by Carlos Alberto. Taking part in one of the most professional judo teams in Brazil, Paulo earned his black belt in the Japanese grappling art in 1991.
By the end of 1993, Paulo Sergio moved to Balneário Camboriú, in the south of Brazil (approximately 80 km from Florianópolis), being one of the first to teach jiu jitsu in the region. He would later expand to Joinville, Lages, Blumenau, Ituporanga and Rio do Sul. During this period Paulo still competed for Alliance, though his students defended the banner of Sergio's own team: PS Phoenix Jiu Jitsu, an association he designed in 1991.
The team grew exponentially with affiliate schools in Florianópolis, Balneário Camboriú, Joinville, Itajaí, Blumenau, Indaial, Chapecó, Palmeiras das Missões, Maravilha, Quilombo and Concórdia (all in Brazil), as well as Bolivia, Italy (Rome and Naples), Tunisia and France where Paulo Sergio moved to in 2003 after an invitation by a young French entrepreneur who needed a coach for his Paris academy (Temple des Arts Martiaux).
In France Paulo Segio did a tremendous job in developing the Brazilian grappling art, opening teams in Club Daumesnil and COCEP while maintaining a high level of jiu jitsu, with students consistently earning medals in important tournaments such as the European Open.
Paulo Sergio also developed a solid reputation as a referee for both the IBJJF and the UAEJJF, two of the sport's strongest federations where he has refereed manyl important matches.
Paulo Sérgio Highlight