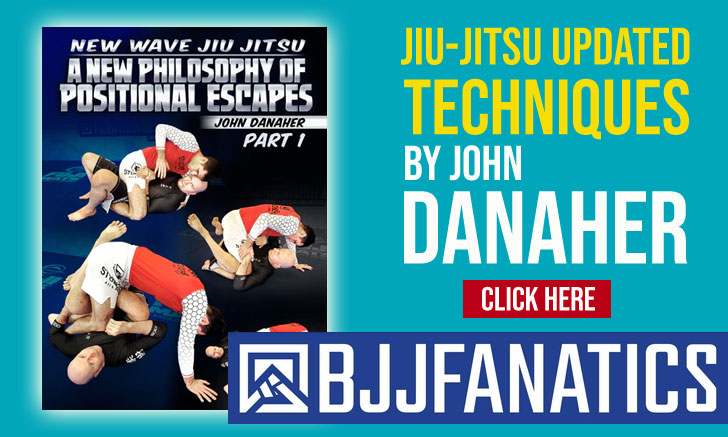 Nick Calvanese is a Brazilian jiu jitsu black belt under Jared Weiner and a member of the BJJ United / TAC Team in the sport's international circuit. A former wrestling stand-out from the East Coast of the United States, Calvanese made a name in jiu jitsu through his victories in important tournaments such as the IBJJF New York Spring Open, World and Pan American No-Gi Championships.
Nicholas Calvanese Jiu Jitsu
Full Name: Nicholas Patrick Calvanese
Nickname: N/A
Lineage:  Mitsuyo Maeda > Carlos Gracie > Helio Gracie > Rickson Gracie > Jorge Pereira > Leo Dalla > Lloyd Irvin > Jared Weiner > Nick Calvanese
Main Achievements:
IBJJF NY Spring Open Champion (2017)
IBJJF Pans No-Gi 2nd Place (2018)
Marianas Invitational 2nd Place (2017)
Main Achievements (Colored Belts):
IBJJF NYC Pro Champion (2015** brown)
IBJJF Boston International Open Champion (2015 brown)
IBJJF World No-Gi Championship Runner-up (2015 brown)
IBJJF Pans No-Gi Championship Runner-up (2015 brown)
IBJJF Boston Summer Open Championship 3rd Place (2015* brown)
* Absolute
** Weight and absolute
Favorite Position/Technique: Pressure Passing
Weight Division: Meio Pesado (88,30 kg / 195.0 lbs)
Team/Association: BJJ United
Nick Calvanese Biography
Nick Calvanese was born on May 16, 1987 in Abington, Pennsylvania – United States, growing up in neighbouring Horsham.
Wrestling was instilled in Calvanese at a young age. By the time he was 6 years old Nick was already grappling on a regular basis, and although he enjoyed it thoroughly, his training came to an end during middle school.
Calvanese returned to wrestling in his sophomore year, competing for the Hatboro Horsham Hatters Wrestling team. A late bloomer, Nick reached peak performance during his senior year, being one match short from qualifying for the PIAA state tournament.
In around late 2009 – early 2010 Nick and his brother Steven decided it would be a good idea to start playing a sport together – an excuse to spend more time with each other. They found jiu jitsu interesting and sought out a club where they could train, finding it in Jared Weiner's BJJ United.
In the sport of wrestling Nick always admired the Iowa Hawkeyes gritty mentality. He found this same grinding, forward moving philosophy in Weiner's classroom and ended up progressing with his brother in the sport of jiu jitsu, side by side with the team.
During June 2016, after both Nick and his brother Steve finished competing at the IBJJF World Championships, coach Jared Weiner promoted the Calvanese brothers to black belt. On Nick's very first competition as a black belt (2017 IBJJF NY Spring Open), he proved to be deserving of his new rank, defeating two well regarded athletes in Pedro Peres and Diego Ramalho before conquering his first gold medal in the division.
Nick Calvanese Grappling Record
18 WINS
BY POINTS


BY ADVANTAGES




BY SUBMISSION




BY DECISION




BY PENALTIES




BY DQ



7 SUBMISSIONS WINS
#214eb8
Choke from back
29
2
#86e620
Japanese necktie
29
2
#5AD3D1
Bow and arrow
14
1
11 LOSSES
BY POINTS


BY ADVANTAGES




BY SUBMISSION




BY DECISION




BY PENALTIES




BY DQ



4 SUBMISSIONS LOSSES
#214eb8
Choke from back
25
1
Nick Calvanese Fight History
ID
Opponent
W/L
Method
Competition
Weight
Stage
Year
12844

Felipe Pena

Felipe Pena
L
Choke from back
Marianas
O82KG
F
2017
13417

DJ Jackson

DJ Jackson
L
Pts: 0x0, Adv
NY Summer Open
88KG
SF
2017
13843

Matt Leighton

Matt Leighton
L
Referee Decision
F2W 49
ABS
SPF
2017
15213

Matheus Diniz

Matheus Diniz
L
Submission
Continental Pro
85KG
F
2018
15869

Craig Jones

Craig Jones
L
Triangle
Kasai Pro 2
84KG
RR
2018
15873

Dante Leon

Dante Leon
L
Short choke
Kasai Pro 2
84KG
RR
2018
15953

DJ Jackson

DJ Jackson
L
Referee Decision
F2W 71
84KG
SPF
2018
16938

Gilbert Burns

Gilbert Burns
L
Referee Decision
F2W 81
88KG
SPF
2018
17446

Marcos Tinoco

Marcos Tinoco
L
Referee Decision
No Gi Pan Am.
85KG
F
2018
18655

Gabriel Arges

Gabriel Arges
L
Pts: 2x2, Adv
NoGi Worlds
85KG
R2
2018
18707

Roberto Abreu

Roberto Abreu
L
Pts: 10x0
NoGi Worlds
ABS
R1
2018
12391

Pedro Peres

W
Pts: 5x0
NY Spring Open
88KG
4F
2017
12393

Richard Boucher

W
Bow and arrow
NY Spring Open
88KG
SF
2017
12395

Diego Ramalho

Diego Ramalho
W
Choke from back
NY Spring Open
88KG
F
2017
12445

Jonovan Webb

W
Referee Decision
F2W 31
82KG
SPF
2017
12839

Bryant Pangelinan

W
Choke from back
Marianas
O82KG
4F
2017
13402

Jordan Lutsky

W
Japanese necktie
F2W 40
N/A
SPF
2017
13415

Tyler Stepe

W
Japanese necktie
NY Summer Open
88KG
4F
2017
15210

Diogo Sampaio

Diogo Sampaio
W
Pts: 5x0
Continental Pro
85KG
4F
2018
15211

Jonathan Satava

Jonathan Satava
W
Pts: 6x2
Continental Pro
85KG
SF
2018
15704

Juan Quispe

W
Pts: 14x0
Kasai Qualifier
85KG
4F
2018
15709

Matthew Martinez

W
Pts: 13x0
Kasai Qualifier
85KG
SF
2018
15710

Pierre Leclerc

W
Points
Kasai Qualifier
85KG
F
2018
15872

Michael Perez

Michael Perez
W
Pts: 4x2
Kasai Pro 2
84KG
RR
2018
17443

Vinicius Canabarro

W
Darce choke
No Gi Pan Am.
85KG
4F
2018
17444

Michael Perez

Michael Perez
W
Pts: 2x0
No Gi Pan Am.
85KG
SF
2018
17994

Ed Sheridan

W
Kimura
F2W 90
83KG
SPF
2018
18048

Devhonte Johnson

Devhonte Johnson
W
Referee Decision
F2W 91
ABS
SPF
2018
19778

Tim Williams

W
Referee Decision
F2W 108
85KG
SPF
2019
Nick Calvanese vs Diego Ramalho

Nick Calvanese vs Dave Adams