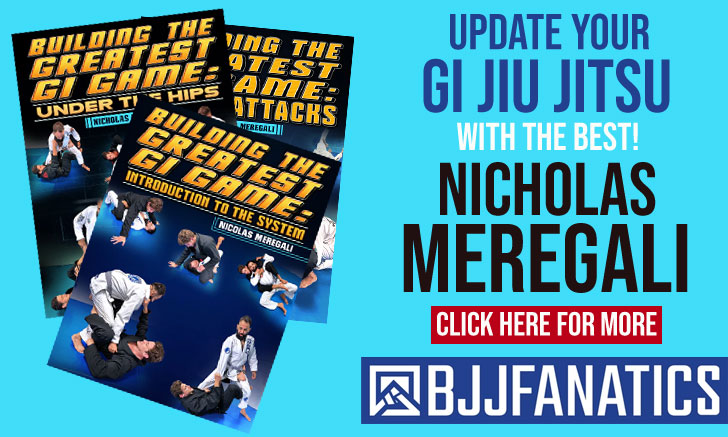 Oliver Taza is a Lebanese-Canadian jiu-jitsu athlete who represented teams such as the Trystar Gym, Renzo Gracie Academy, and New Wave Jiu-Jitsu in the sport's international circuit. Guided by coaches Firas Zahabi and John Danaher, Oliver Taza first made waves in the sport in 2016, a time when he placed second at the ADCC East Coast Trails – one of grappling's foremost tournaments – with only two years of training. During the years that followed, Taza consistently proved to be at the top of jiu-jitsu's ladder by placing in the podiums of numerous pro events such as the BJJ Fanatics Grand Prix, the ADCC USA Trials, ADCC European Trials, and Jitz King Invitational.
Oliver Taza Jiu-Jitsu
Full Name: Oliver Taza
Nickname: N/A
Lineage: Carlos Gracie > Helio Gracie > Carlos Gracie Jr > Renzo Gracie > John Danaher> Oliver Taza
Main Achievements (Pro):
1st Place ADCC European Trials (2017)
1st Place IBJJF Pan Championship NOGI (2023)
1st Place IBJJF European Open NOGI (2022)
1st Place BJJ Fanatics Grand Prix (2020)
1st Place TUFF Invitational UK (2017)
1st Place Canadian Kumite Grand Prix (2016)
2nd Place ADCC US East Coast Trials (2016)
2nd Place IBJJF European Open NOGI (2022*)
2nd Place Jitz King Invitational (2020)
2nd Place Para Bellum Quintet Invitational (2020)
2nd Place EBI 170 lb Tournament (2022)
3rd Place ADCC US East Coast Trials (2023)
4th Place ADCC US West Coast Trials (2017)
Main Achievements (Amateur):
1st Place IBJJF World Championship – NoGi (2017 brown)
1st Place ACBJJ European Championship – Gi (2018 brown)
1st Place UAEJJF Niagara Falls Pro – Gi (2018 brown)
2nd Place IBJJF Pan Championship – NoGi (2017 brown)
2nd Place IBJJF European Open – NoGi (2017 brown)
2nd Place IBJJF New York Spring Open – Gi (2018 brown)
3rd Place IBJJF World Championship – NoGi (2015 purple)
2nd Place IBJJF European Open – Gi (2016 purple)
3rd Place IBJJF Rome Open – Gi (2017** brown)
3rd Place UAEJJF Grand Slam, LDN – Gi (2018 brown)
* Absolute
** Weight and Absolute
Favorite Position/Technique: Saddle
Weight Division: 77,00 kg / 169.7 lbs
Team/Association: Roll Forever
Oliver Taza Biography
Oliver Taza was born in 1993, in Beirut, the capital of Lebanon. From Beirut, Oliver moved with his family to Saudi Arabia before finally settling in Canada when he was 14 years old.
During his stay in Canada, young Oliver practiced a number of sports, giving more emphasis to football (soccer), which he played up until his 19th birthday, competing and representing his school and province of Quebec.
In 2012 Oliver felt saturated with the way his soccer career was going and decided to have a break from the pitch. This change of dynamics led him to Firas Zahabi's Tri Star Mixed Martial Arts (MMA) academy in Montreal. Taza tried every facet of MMA, including jiu-jitsu for the first 3 months at TriStar but felt more connected with boxing at the time, choosing to focus solely on the sweet science. 6 amateur boxing matches later, in February 2014 Taza returned to Zahabi's grappling class.
From early on, as a purple belt, Taza started making trips to New York, with the intention of training at the Renzo Gracie Academy with coach John Danaher, one of the most prestigious instructors in combat sports. The close contact with the famous Renzo Gracie Academy only helped further develop Oliver's tremendous potential, who, in June 2016 earned his brown belt, with just over 2 years of training. An incredible achievement in a sport where, more often than not, high ranks take nearly a decade to achieve.
It was as a brown belt that Oliver started making his mark in the sport, competing in the professional no-gi circuit and the amateur league of the International Brazilian Jiu-Jitsu Federation (IBJJF). His progression was slowed down by an ACL reconstructive surgery in 2018, which removed him from the competition scene for the best part of one year, but he returned in 2019 as strong as ever.
On November 09, 2020, Oliver Taza was promoted to black belt by coach John Danaher in New York City.
NOTE REGARDING OLIVER TAZA'S RECORD
Traditionally BJJ Heroes has only accounted for black belt records as they signify an athlete's entry into our sport's elite ranks. Oliver, however, is a particular case in our sport as he had been successfully competing in the pro-grappling circuit since his purple belt days. This has left BJJ Heroes with a delicate predicament of defining when to start accounting for the Canadian's matches. Given that Taza had so many high-level wins as a brown belt, we decided to take those into consideration for his jiu-jitsu record.
Oliver Taza Grappling Record
155 WINS
BY POINTS


BY ADVANTAGES




BY SUBMISSION




BY DECISION




BY PENALTIES




BY EBI/OT



96 SUBMISSIONS WINS
#214eb8
Inside heel hook
41
39
#86e620
Outside heel hook
18
17
#f58822
Straight ankle lock
4
4
#ff9124
Reverse triangle
3
3
#bf1f6c
Triangle armbar
2
2
#82ff5f
Back triangle
1
1
43 LOSSES
BY POINTS


BY ADVANTAGES




BY SUBMISSION




BY DECISION




BY PENALTIES




BY EBI/OT



2 SUBMISSIONS LOSSES
Oliver Taza Fight History
ID
Opponent
W/L
Method
Competition
Weight
Stage
Year
11153

Mansher Khera

Mansher Khera
L
Pts: 3x0
ADCC US Trials
77KG
F
2016
12007

Marcel Goncalves

Marcel Goncalves
L
EBI/OT
EBI 11
77KG
R1
2017
12522

AJ Agazarm

AJ Agazarm
L
Pts: 2x0
ADCC WC Trials
77KG
SF
2017
12525

Jonathan Satava

Jonathan Satava
L
Pts: 2x0
ADCC WC Trials
77KG
3RD
2017
13899

Marcelo Mafra

Marcelo Mafra
L
Pts: 2x0
ADCC
77KG
E1
2017
21855

Renato Canuto

Renato Canuto
L
Pts: 2x0
ADCC
77KG
R1
2019
23331

Pedro Veras

Pedro Veras
D
---
Para Bellum
ABS
F
2020
23778

Pedro Marinho

Pedro Marinho
L
Pts: 2x0
Jitz King
84KG
F
2020
23865

Tye Ruotolo

Tye Ruotolo
L
Pts: 10x0
Kumite V
81KG
4F
2020
24328

Lucas Barbosa

Lucas Barbosa
L
Referee Decision
Subversiv 4
ABS
SF
2020
24472

Felipe Cesar

Felipe Cesar
L
Pts: 2x0
No Gi Pan Am.
79KG
R1
2020
25152

Pedro Rocha

Pedro Rocha
L
Referee Decision
F2W 164
85KG
SPF
2021
25758

Gabriel Almeida

Gabriel Almeida
L
Referee Decision
F2W 169
83KG
SPF
2021
25849

Bruno Matias

Bruno Matias
L
Pts: 6x0
Houston NGO
ABS
F
2021
25948

Hugo Marques

Hugo Marques
L
Referee Decision
F2W 171
77KG
SPF
2021
26121

Rodrigo Gortari

L
DQ
NoGi Pan Am.
79KG
R1
2021
26213

Lucas Barbosa

Lucas Barbosa
L
Pts: 11x0
NoGi Pan Am.
ABS
8F
2021
26607

Mica Galvao

Mica Galvao
L
Referee Decision
WNO 10
83KG
SPF
2021
26816

Gialysson Freitas

Gialysson Freitas
L
Referee Decision
F2W 175
77KG
SPF
2021
26891

Bruno Matias

Bruno Matias
L
Pts: 6x2
Chicago NGO
ABS
F
2021
28281

PJ Barch

PJ Barch
L
Referee Decision
NoGi Worlds
79KG
8F
2021
28449

Levi Jones

Levi Jones
L
Referee Decision
WNO 10
77KG
SPF
2021
28720

Jeferson Guaresi

Jeferson Guaresi
L
Referee Decision
3CG Underdogs
84KG
SF
2021
29315

Dante Leon

Dante Leon
L
Referee Decision
GrappleFest
80KG
SPF
2021
30929

Alan Sanchez

Alan Sanchez
L
EBI/OT
EBI 19
77KG
F
2022
31211

Andy Varela

Andy Varela
L
Referee Decision
F2W198
N/A
SPF
2022
32006

Johnny Tama

Johnny Tama
L
Referee Decision
Nashville NGO
79KG
F
2022
32605

Francisco Cuneo

Francisco Cuneo
L
N/A
Chicago SPNGO
73KG
SF
2022
33127

Ryan Aiken

L
Referee Decision
SUBVERSIV 7
83KG
4F
2022
33511

Kyle Boehm

Kyle Boehm
D
---
UFC Inv. 2
ABS
RR
2022
35019

Mica Galvao

Mica Galvao
L
Pts: 5x0
ADCC
77KG
R1
2022
35555

Francisco Lo

Francisco Lo
L
Armlock
NoGi Pan
85KG
8F
2022
35993

Jed Hue

L
Pts: 1x0
Polaris 22
86KG
SF
2022
36056

Adam Wardzinski

Adam Wardzinski
L
Pts: 12x0
European NG
ABS
F
2022
36863

Sebastian Rodriguez

Sebastian Rodriguez
L
Pts: 0x0, Adv
NoGi Worlds
85KG
8F
2022
36945

Luke Griffith

L
RNC
UFC Invitational
ABS
SF
2022
37779

Jonnatas Gracie

Jonnatas Gracie
L
N/A
WNO
77KG
SPF
2023
39351

Robert Winther

L
Pts: 0x0, Pen
ADCC OC
83KG
4F
2023
39362

Robert Winther

L
Referee Decision
ADCC OC
83KG
3RD
2023
42506

Andy Varela

Andy Varela
L
N/A
EUG JJB
82KG
F
2023
42613

Jozef Chen

L
Pts: 3x0
ADCC EU Trials
77KG
F
2023
43592

Elijah Dorsey

Elijah Dorsey
L
Pts: 3x0
ADCC ECTrials
77KG
SF
2023
44127

Tommy Langaker

Tommy Langaker
L
Pts: 4x4, Adv
European NoGi
79KG
4F
2023
44419

Tommy Langaker

Tommy Langaker
L
Referee Decision
Polaris 26
77KG
SPF
2023
45191

Ryan Aitken

L
EBI/OT
Main Character
83KG
SF
2023
11146

Carsten Carlsen

W
Pts: 3x0
ADCC US Trials
77KG
R1
2016
11148

Emmanuel Vera

W
Triangle armbar
ADCC US Trials
77KG
R2
2016
11150

N. Manela

W
Kneebar
ADCC US Trials
77KG
4F
2016
11152

C. Edmondson

W
Inside heel hook
ADCC US Trials
77KG
SF
2016
11378

Shane Fishman

W
Inside heel hook
Canadian Kumite
ABS
R1
2016
11379

Aaron Jollimore

W
Outside heel hook
Canadian Kumite
ABS
4F
2016
11380

Jared Revel

W
Outside heel hook
Canadian Kumite
ABS
SF
2016
11381

C. Franson

W
Outside heel hook
Canadian Kumite
ABS
F
2016
11382

Bradley Hill

W
Referee Decision
Sub Series CBO
82KG
SPF
2017
11383

Caio Magalhaes

W
Inside heel hook
AMMO
ABS
SPF
2017
11867

Will Stone

W
Inside heel hook
TUFF Kumite
80KG
RR
2017
11869

Tom Caughey

W
Inside heel hook
TUFF Kumite
80KG
RR
2017
11870

Jack Cronin

W
Outside heel hook
TUFF Kumite
80KG
RR
2017
11872

Kyle Montieth

W
Outside heel hook
TUFF Kumite
80KG
RR
2017
11873

Ross Nicholls

Ross Nicholls
W
Outside heel hook
TUFF Kumite
80KG
RR
2017
11874

Daniel Crawford

W
Submission
TUFF Kumite
80KG
RR
2017
11875

Sean Harper

W
Submission
TUFF Kumite
80KG
RR
2017
11876

Thomas Stoll

W
RNC
Matrix Inv.
80KG
SF
2017
11877

Paul Urbanik

W
RNC
Matrix Inv.
80KG
F
2017
12492

James Lynch

W
Inside heel hook
ADCC WC Trials
77KG
R1
2017
12504

Charles Gardner

W
Outside heel hook
ADCC WC Trials
77KG
R2
2017
12510

Carsten Carlsen

W
Pts: 2x0
ADCC WC Trials
77KG
8F
2017
12521

Mathew Tesla

W
Pts: 5x2
ADCC WC Trials
77KG
4F
2017
12973

Krzysztof Klaczek

W
Outside heel hook
ADCC EU Trials
77KG
R1
2017
12975

Maciej Kałuszewski

W
Outside heel hook
ADCC EU Trials
77KG
4F
2017
12978

Pedro Bessa

W
Pts: 2x0
ADCC EU Trials
77KG
SF
2017
12979

Darragh OConaill

Darragh OConaill
W
Inside heel hook
ADCC EU Trials
77KG
F
2017
13658

Ross Nicholls

Ross Nicholls
W
Referee Decision
Polaris 5
76KG
SPF
2017
16909

Lachlan Giles

Lachlan Giles
W
Referee Decision
Polaris 7
77KG
SPF
2018
23327

David Garmo

David Garmo
W
Armbar
Para Bellum
ABS
SF
2020
23328

Mo Hoballah

W
Triangle armbar
Para Bellum
ABS
SF
2020
23329

Mo Alhamadi

D
---
Para Bellum
ABS
SF
2020
23516

PJ Barch

PJ Barch
W
Inside heel hook
BJJ Fanatics GP
77KG
4F
2020
23521

John Combs

John Combs
W
Inside heel hook
BJJ Fanatics GP
77KG
SF
2020
23522

Ethan Crelinsten

Ethan Crelinsten
W
EBI/OT
BJJ Fanatics GP
77KG
F
2020
23771

Gabriel Castro

W
Kneebar
Jitz King
84KG
R1
2020
23775

Benji Silva

W
Inside heel hook
Jitz King
84KG
4F
2020
23777

Valdir Araujo

Valdir Araujo
W
Referee Decision
Jitz King
84KG
SF
2020
24315

Kyle Meyers

W
Inside heel hook
Subversiv 4
ABS
R1
2020
24322

Arnaldo Maidana

Arnaldo Maidana
W
Referee Decision
Subversiv 4
ABS
4F
2020
24330

G. Mione

W
Inside heel hook
Subversiv 4
ABS
3RD
2020
25231

Tyler Scalisi

W
Guillotine
Dallas NGO
79KG
4F
2021
25232

David Garmo

David Garmo
W
Inside heel hook
Dallas NGO
79KG
F
2021
25245

Rodrigo Tatu

Rodrigo Tatu
W
Outside heel hook
Dallas NGO
ABS
R1
2021
25247

Francisco Cuneo

Francisco Cuneo
W
Pts: 6x2
Dallas NGO
ABS
4F
2021
25392

Johnny Tama

Johnny Tama
W
Referee Decision
WNO 7
77KG
SPF
2021
25831

Eduardo Avelar

Eduardo Avelar
W
Inside heel hook
Houston NGO
79KG
SF
2021
25833

Joshua Bacallao

W
Points
Houston NGO
79KG
F
2021
25844

Charles McGuire

W
Inside heel hook
Houston NGO
ABS
4F
2021
25847

Joshua Bacallao

W
Triangle
Houston NGO
ABS
SF
2021
25975

Gabriel Almeida

Gabriel Almeida
W
Referee Decision
SUBVERSIV 5
81KG
4F
2021
26204

Rodrigo Gortari

W
Pts: 0x0, Adv
NoGi Pan Am.
ABS
R1
2021
26296

Johnatha Alves

Johnatha Alves
W
Referee Decision
WNO 9
77KG
SPF
2021
26329

Jaime Canuto

Jaime Canuto
W
Referee Decision
F2W 172
77KG
SPF
2021
26880

Rehan Muttalib

W
Inside heel hook
Chicago NGO
79KG
F
2021
26888

MacKenzie Morales

W
Reverse triangle
Chicago NGO
ABS
4F
2021
26889

Diego Ramalho

Diego Ramalho
W
Kneebar
Chicago NGO
ABS
SF
2021
26966

Bruno Matias

Bruno Matias
W
Pts: 5x0
Austin NGO
85KG
SF
2021
26968

Pedro Rocha

Pedro Rocha
W
Kneebar
Austin NGO
85KG
F
2021
27014

Celso Ricardo

W
Reverse triangle
Orlando NGO
85KG
RR
2021
27015

Celso Ricardo

W
Triangle
Orlando NGO
85KG
RR
2021
27019

Celso Ricardo

W
Inside heel hook
Orlando NGO
ABS
4F
2021
27023

Estevan Martinez

Estevan Martinez
W
Pts: 22x5
Orlando NGO
ABS
SF
2021
27025

Helton Jose

Helton Jose
W
Referee Decision
Orlando NGO
ABS
F
2021
27760

Oliver Gotze

W
Americana
ADCC EU Trials
77KG
R1
2021
27764

Gyula Szabo

W
Referee Decision
ADCC EU Trials
77KG
R2
2021
27773

T. Barry

W
Pts: 0x0, Pen
ADCC EU Trials
77KG
8F
2021
27777

Marcus Phelan

Marcus Phelan
W
Referee Decision
ADCC EU Trials
77KG
4F
2021
27781

M. Szczecinski

W
Pts: 0x0, Pen
ADCC EU Trials
77KG
SF
2021
27784

M. Dzharbaev

W
Pts: 2x2, Pen
ADCC EU Trials
77KG
F
2021
28271

Tyler Scalisi

W
Outside heel hook
NoGi Worlds
79KG
R2
2021
28714

Adrian Nez

W
Points
3CG Underdogs
84KG
R1
2021
28718

Hunter Newton

W
Straight ankle lock
3CG Underdogs
84KG
4F
2021
29789

Nick Domgjoni

W
Outside heel hook
Emerald City
ABS
R1
2021
29793

Jay Rodrigues

W
Inside heel hook
Emerald City
ABS
4F
2021
29797

Alan Sanchez

Alan Sanchez
W
Inside heel hook
Emerald City
ABS
SF
2021
29798

Nick Ronan

W
EBI/OT
Emerald City
ABS
F
2021
30825

Francisco Cuneo

Francisco Cuneo
W
Pts: 4x0
Dallas NGO
79KG
SF
2022
30827

Saul Viayra

W
Straight ankle lock
Dallas NGO
79KG
F
2022
30915

Mikey Gonzalez

W
Inside heel hook
EBI 19
77KG
R1
2022
30923

David Garmo

David Garmo
W
Straight ankle lock
EBI 19
77KG
4F
2022
30927

Nick Ronan

W
EBI/OT
EBI 19
77KG
SF
2022
32009

Clay Mayfield

W
Triangle
Nashville NGO
ABS
SF
2022
32010

Austin Oranday

W
Inside heel hook
Nashville NGO
ABS
F
2022
32554

Francisco Cuneo

Francisco Cuneo
W
Referee Decision
Atlanta SPNGO
79KG
SF
2022
32555

Sergio Ardila

Sergio Ardila
W
Inside heel hook
Atlanta SPNGO
79KG
F
2022
32607

Bryan Peterson

W
RNC
Chicago SPNGO
ABS
SF
2022
32609

Andrea Seaver

W
Pts: 13x0
Chicago SPNGO
ABS
F
2022
32796

Tyler Scalisi

W
Inside heel hook
Houston NGO
79KG
SF
2022
32797

Matheus Galvao

W
Pts: 16x2
Houston NGO
79KG
F
2022
32803

Clay Mayfield

W
Reverse triangle
Houston NGO
ABS
4F
2022
32807

Austin Oranday

W
Outside heel hook
Houston NGO
ABS
SF
2022
32808

Andre Porfirio

Andre Porfirio
W
Pts: 2x0
Houston NGO
ABS
F
2022
33524

Jacob Rodriguez

W
Straight ankle lock
UFC Inv. 2
ABS
RR
2022
33525

Bo Nickal

D
---
UFC Inv. 2
ABS
RR
2022
35486

Anthony Robinson

W
Pts: 5x1
Skilled Violence
85KG
SPF
2022
35992

M. Szczecinski

W
Referee Decision
Polaris 22
86KG
4F
2022
36042

Tin Vuksan

W
Outside heel hook
European NG
ABS
R1
2022
36048

Thomas Bracher

W
Pts: 2x0
European NG
ABS
R2
2022
36052

Muslim Patsarigov

Muslim Patsarigov
W
Referee Decision
European NG
ABS
4F
2022
36054

Alexandre Jesus

Alexandre Jesus
W
Pts: 2x0
European NG
ABS
SF
2022
36098

Ioannis Proios

W
Inside heel hook
European NG
85KG
8F
2022
36100

Taylor Pearman

W
Adv
European NG
85KG
4F
2022
36105

Claudio Calasans

Claudio Calasans
W
Referee Decision
European NG
85KG
SF
2022
36106

Alexandre Jesus

Alexandre Jesus
W
Pts: 4x0
European NG
85KG
F
2022
36943

Richie Martinez

Richie Martinez
W
Outside heel hook
UFC Invitational
ABS
4F
2022
36950

Camron Couch

W
Inside heel hook
Black Widow Inv.
85KG
SPF
2022
37341

Anthony Michael

W
Pts: 10x0
Austin WNGO
85KG
SF
2023
37342

Sean Yadimarco

W
Pts: 2x0
Austin WNGO
85KG
F
2023
37350

Ben Eddy

W
Outside heel hook
F2W 220
N/A
SPF
2023
37635

Shawn Melanson

W
Tarikoplata
Enigma
N/A
SPF
2023
38305

Bobby Malof

W
Points
Twisted Church
88KG
SPF
2023
39346

Mario Shonkwiler

W
Pts: 0x0, Pen
ADCC OC
83KG
R1
2023
39349

Matthew Tejo

W
Submission
ADCC OC
83KG
8F
2023
39359

John Combs

John Combs
W
Aoki lock
ADCC OC
83KG
RPC
2023
39360

Ethan Vistro

W
Guillotine
ADCC OC
83KG
RPC
2023
39361

Joshua Dawson

W
Inside heel hook
ADCC OC
83KG
RPC
2023
39976

Oliver Vickery

W
Inside heel hook
ADCC Denver
83KG
R1
2023
39979

Kevin Beuhring

W
Pts: 11x0
ADCC Denver
83KG
4F
2023
39983

Mohamed Ibrahim

W
Kneebar
ADCC Denver
83KG
SF
2023
39984

Elijah Carlton

W
Points
ADCC Denver
83KG
F
2023
40116

Andy Varela

Andy Varela
W
Pts: 0x0, Pen
Enigma TV
77KG
SPF
2023
40840

Matt Kopra

W
Inside heel hook
ADCC Dallas
83KG
R1
2023
40845

Michael Salazar

W
Back triangle
ADCC Dallas
83KG
R2
2023
40847

Logan Yox

W
Outside heel hook
ADCC Dallas
83KG
8F
2023
40850

Vitor Peres

W
Inside heel hook
ADCC Dallas
83KG
4F
2023
40853

Jon Blank

Jon Blank
W
Pts: 2x0
ADCC Dallas
83KG
SF
2023
40855

John Combs

John Combs
W
Kneebar
ADCC Dallas
83KG
F
2023
41341

Chris Wojcik

W
Points
Twisted Church
NA
SPF
2023
41941

Angel Villegas

W
Pts: 11x0
ADCC Arizona
76KG
R1
2023
41943

Illia Kotliar

W
Kneebar
ADCC Arizona
76KG
R2
2023
41946

Cody Orrison

W
Submission
ADCC Arizona
76KG
8F
2023
41949

Clayton Wimer

W
Pts: 3x0
ADCC Arizona
76KG
4F
2023
41951

Sam Kilmer

W
Submission
ADCC Arizona
76KG
SF
2023
41952

Elijah Dorsey

Elijah Dorsey
W
Submission
ADCC Arizona
76KG
F
2023
42010

Sebastian Rodriguez

Sebastian Rodriguez
W
Referee Decision
WNO 19
84KG
SPF
2023
42502

Victor Silverio

Victor Silverio
W
Referee Decision
EUG JJB
82KG
4F
2023
42504

Igor Feliz

Igor Feliz
W
Referee Decision
EUG JJB
82KG
SF
2023
42591

Mathias Midtun

W
Inside heel hook
ADCC EU Trials
77KG
R1
2023
42592

Tom Maenurm

W
Z lock
ADCC EU Trials
77KG
16F
2023
42599

Arturo Salas

W
Inside heel hook
ADCC EU Trials
77KG
8F
2023
42609

Marcus Phelan

Marcus Phelan
W
Inside heel hook
ADCC EU Trials
77KG
4F
2023
42610

Thomas Barry

W
Referee Decision
ADCC EU Trials
77KG
SF
2023
43006

Rene Sousa

W
Toe hold
Stout Fights
NA
SPF
2023
43266

Zach Cothren

W
Inside heel hook
NoGi Pan
79KG
8F
2023
43271

Eduardo Avelar

Eduardo Avelar
W
Inside heel hook
NoGi Pan
79KG
4F
2023
43272

Matheus Galvao

W
RNC
NoGi Pan
79KG
SF
2023
43274

Kieran Kichuk

Kieran Kichuk
W
Inside heel hook
NoGi Pan
79KG
F
2023
43544

Josh Squires

W
Inside heel hook
ADCC ECTrials
77KG
R1
2023
43563

Christopher Ong

W
Inside heel hook
ADCC ECTrials
77KG
R2
2023
43576

Josh Bacallao

W
Inside heel hook
ADCC ECTrials
77KG
R4
2023
43583

Michael Saenz

W
Inside heel hook
ADCC ECTrials
77KG
8F
2023
43591

Max Hanson

W
Pts: 2x0
ADCC ECTrials
77KG
4F
2023
43595

Kieran Kichuk

Kieran Kichuk
W
Pts: 2x0
ADCC ECTrials
77KG
3RD
2023
44119

Nicola Castellano

W
Katagatame
European NoGi
79KG
8F
2023
45182

Michael Esquivel

W
Kneebar
Main Character
83KG
R1
2023
45188

Felipe Cesar

Felipe Cesar
W
EBI/OT
Main Character
83KG
4F
2023
Oliver Taza vs PJ Barch at BJJ Fanatics GP (2020)