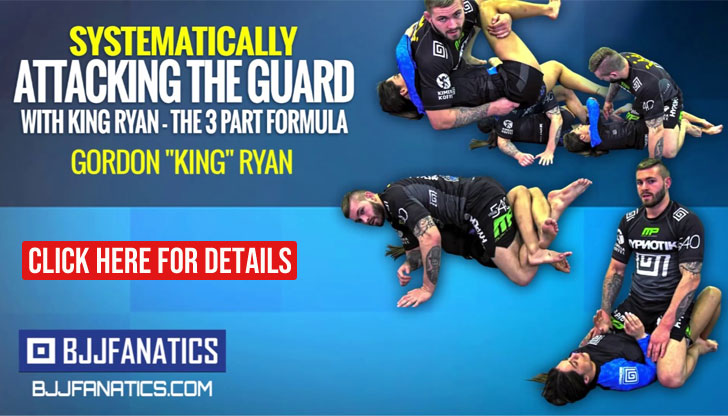 Sergio "Babu" is a Brazilian lawyer who dedicated himself to the development of fighter's ground games. A Jiu Jitsu black belt under Sergio Penha, Babu (who is also a Judo black belt and certified Luta Livre instructor) has worked with MMA teams such as BTT (Brazilian Top Team) and Black House, improving the ground game of many fighters including UFC Champion Anderson Silva who at one point called Babu a "walking jiu jitsu enciclopedia".
Sergio Babu Jiu Jitsu/Grappling
Full Name: Sergio Gasparelli
Nickname: "Babu" is short for Babuino (meaning Baboon in Portuguese), the name was given to Sergio when he was around 6 years old, according to Sergio himself. He started being called "Babu" around the estate where he grew up because of an incident with a ferocious dog which cut loose as him and his friends were playing in the estate's park. Sergio was very quick and jumped on a high wall to avoid the dog, while his friends were less agile and ended bitten by the animal. Because of his climbing abilities he started being called Babu.
Lineage: Mitsuyo Maeda > Carlos Gracie sr > Reyson Gracie >Osvaldo Alves > Sergio Penha > Sergio Babu
Main Achievements: (no record)
Team/Association: No affiliation
Sergio Babu Biography
Sergio Gasparelli "Babu" started his martial arts training through Judo, achieving his black belt before ever practicing BJJ. He decided to train Jiu Jitsu to keep fit, after he went on a trip to the United States and returned overweight. He then joined the classes a friend of his (Jorge) who coached at Ricardo de La Riva's gym, it was training there that Sergio got his BJJ blue belt. Because he was first and foremost a Judoka, Babu would also train at Osvaldo Alves, a famous BJJ red belt with a strong Judo background. This all happened in the early 1980's. Babu then had a period when he stopped training, but as he met Sergio Penha (a famed Osvaldo Alves black belt) in 1994, he decided to come back to Jiu Jitsu.
Around the year 2000, Sergio Penha moved to Portugal for work reasons and left Sergio Babu without a coach. Sergio then decided to join the Carlson Gracie academy, but the team was living in turmoil at the time (more details about the Carlson Gracie team break up on Murilo Bustamante's page), so after an invitation from his friend Claudio Palmieri, he decided to join BTT – Brazilian Top Team.
Sergio Babu trained at BTT for six years, being not only an athlete of the team, but also coaching the odd class and giving private lessons. His technical prowess was well known amongst the athletes, and after the Black House team was formed, "Joinha" (Jorge Guimaraes) and Carlos Barreto invited Babu to coach at their premises. Sergio relegated his career as a lawyer to the foreground (without abandoning it completely) and started coaching full time for Black House, helping several of the fighters in the team's roster.
In coaching at Black House, Sergio Babu spent a lot of time with Luta Livre stand-out Hugo Duarte, who was also part of the team. Sergio became very interested in the Luta Livre's style of grappling (specially their foot locks) and studied it extensively ending receiving his Luta Livre "Certified Instructor" diploma from Hugo Duarte himself on February 2010.