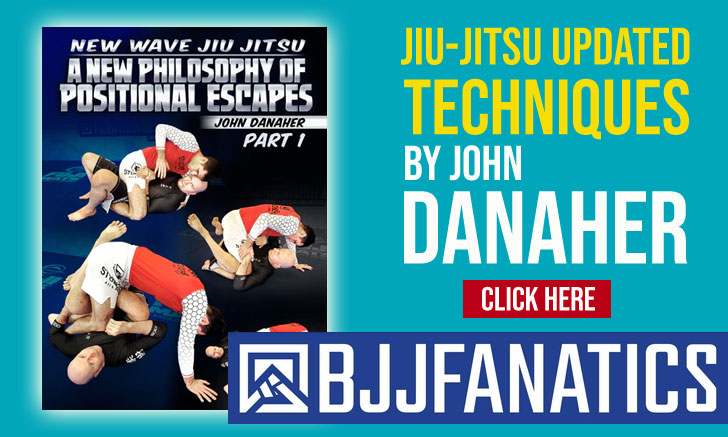 Leo Arruda is a Brazilian Jiu Jitsu black belt under the former world BJJ champion, Luis Guilherme AKA "Guigo". Leo Arruda (who is also a black belt in Aikido) has won several important tournaments all over the world, including the World Cup on two occasions (by the Confederação Brasileira de Jiu Jitsu Esportivo – CBJJE) and the Pan Pacific, one of the biggest inter continental tournaments in the world.
Leo Arruda in Detail
Full Name: Leonardo Arruda Laurino
Nickname: "Leo", short for Leonardo.
Lineage: Mitsuyo Maeda > Carlos Gracie > Helio Gracie > Rickson Gracie > Jorge Pereira > Luis Guilherme > Leo Arruda
Main Achievements:
2x World Champion by CBJJE (2007 & 2010 Master);
2x Pan Pacific Champion (2008 & 2009);
3x Sao Paulo State Champion (2002, 2004, 2006 – FPJJ);
Sao Paulo State Champion – Open Weight (2004 – FESP);
World Pro Cup Trials Champion – Sydney;
"Circuito Aberto Paulista" Champion (2001 FESP)
Favourite Position/Technique: Sweep from X-Guard
Weight Division: Peso Leve (76kg/167lbs)
Team/Association: Arruda BJJ and Guigo Jiu Jitsu
Leo Arruda Biography
Leo Arruda was born on the 29th of September, 1977 in São Paulo, Brazil. He started practicing martial arts early in life, when he was only 6 years old through Judo. At the age of 10 Arruda switched his focus to Aikido, a martial art he studied deeply and where he achieved the grade of 2nd Dan – black belt).
Growing up, Leo had always been curious towards BJJ, but his dedication to Aikido did not allow him time to cross train. When Arruda was 19 years old, one of his best friends (who had just started grappling) spoke about the benefits of Brazilian Jiu Jitsu and invited Leo Arruda to come by his gym, Leo agreed and did his very first training at Luiz Guilherme's gym. One class was sufficient for Leo to get hooked and the next day he signed up to the Guigo Academy.
Leo trained with the same dedication he had given to Aikido, under Luiz Guilherme's tutelage, and in 2006 he earned his black belt. It was also in 2006, shortly after receiving his black belt, that Leo Arruda moved to the country of Bahrain, in the Middle East, where he taught Jiu Jitsu. Coaching at the Bahrain Jiu Jitsu Academy (and working with the team for only a few months), Leo Arruda managed to place 3rd in the team's podium in one of the most important competitions in the region, the Abu Dhabi Jiu Jitsu Cup (not to mistake with the ADCC).
In 2007 Leo received an invitation to come and train Jiu Jitsu in Australia (Adelaide), a chance Leo Arruda did not let slip away. In Australia he founded the Arruda BJJ team, an organization that represents Guigo JJ in Australian soil.
Leo Arruda Official Website: arrudabjj.com.au
Leo Arruda Fighting Videos
Leo Arruda vs Hansel Co

Leo Arruda vs (?) Nova União Competitor

Leo Arruda vs Graham Waerea

Leo Arruda vs Marcos Túlio