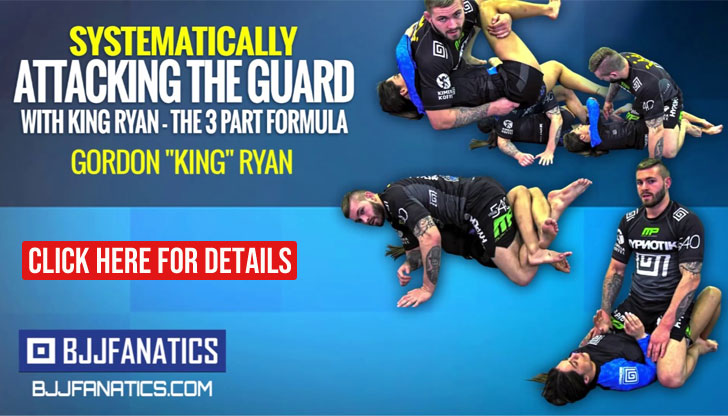 One of the biggest names for jiu-jitsu in Santa Cruz – California, Claudio Franca is a pioneer for BJJ in the United States, and one of the first instructors to open an academy on American soil. A Francisco Mansor black belt (5th degree), Claudio Franca has greatly developed jiu-jitsu in the USA through his academy and also by organizing and promoting the important US Open BJJ tournament, one of the top competitions in jiu-jitsu's calendar. Claudio Franca was also one of the organizers of the Copa Atlântico Sul an important Brazilian tournament that ran during the 1980s and 1990s.
Claudio Franca Jiu Jitsu
Full Name: Claudio França
Nickname: N/A
Lineage: Mitsuyo Maeda > Carlos Gracie > Helio Gracie > Francisco Mansor > Claudio Franca
Main Achievements:
World Silver Medallist (2001 Senior)
Favorite Technique/Position: N/A
Weight Division: Peso Médio (82kg/181lbs)
Team/Association: Claudio Franca BJJ (CFBJJ)
Claudio Franca Biography
Claudio Franca was born in Rio de Janeiro, the same place where he began his introduction to martial arts. Like many youngsters, judo was the sport chosen to kick-start Claudio Franca's life in sports; he was around 4 to 5 years old at the time. Later in life, Claudio would earn his black belt in the Japanese art of throwing, graduating through the famous Gama Filho University program.
Jiu-jitsu appeared for Claudio Franca when he was around 12 years old; He enjoyed it from the get-go and never gave up training, earning his black belt years later from his master, Mr. Francisco Mansor. Around 1988 Franca started coaching jiu-jitsu, a trade he maintained even as he decided to move to the United States (1995). Within this period in which Franca took his first steps as a coach in Brazil, Claudio, together with his friends Joe Moreira and Marcus Vinicius, started a tournament that quickly became one of the top jiu-jitsu tournaments in Brazil. The tourney was called Copa Atlântico Sul and it ran during the 1980s and 1990s.
Seeing the great potential that existed for jiu-jitsu in the United States, Claudio Franca moved to the Northern Hemisphere country and opened an academy there; a gym that quickly became one of the most respected BJJ schools in the country. As jiu-jitsu was very misunderstood in the 90', often associated with MMA, Claudio Franca decided to use his well-tested organizing skills to open a tournament that would help further develop the understanding of sports BJJ, thus the US Open was born. Though the first tournament ran with around 150 competitors, as the sport grew, so did the buzz surrounding the US Open and soon it became one of the most important references for the sport in the country.
Through Claudio Franca's jiu-jitsu school, many top class grapplers were formed, including black belts Garth Taylor and Paul Schreiner.