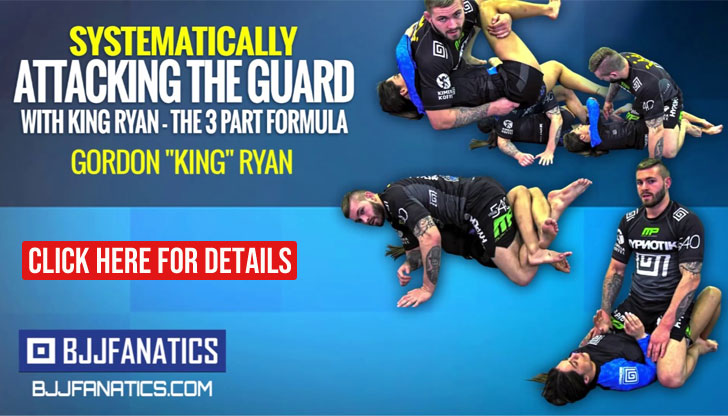 Rida Haisam is a native of Ghana and a grappling pro athlete who earned his Brazilian jiu-jitsu black belt from Yuki Ishikawa, founder of Japan's Carpe Diem Academy. Haisam made himself noticed as a brown belt, after a fantastic performance at the 'Quintet: Grappling Team Survival Match II' event, where he submitted 4 well-known black belts, he would later cement his status as one of the top African BJJ competitors.
Rida Haisam Jiu-Jitsu
Full Name: Rida Haisam Isaac
Nickname: Haisam was named 'Giraffe' by his training partners due to his lanky body frame (1,93m / 6'3″).
Lineage: Carlos Gracie > Helio Gracie > Rolls Gracie > Romero Cavalcanti (Jacaré) > Alexandre Paiva (Gi-gi) > Mitsuyoshi Hayakawa > Yuki Ishikawa > Rida Haisam
Main Achievements:
1st Place IBJJF American Nationals NOGI (2020 / 2021)
1st Place Quintet Fight Night II (2019)
2nd Place Quintet II Challenge (2018)
3rd Place IBJJF American Nationals NOGI (2020*)
3rd Place WNO Championships (2021)
Main Achievements (Colored Belts):
IBJJF Asian Open Champion (2018**)
JBJJF All Japan Champion (2017/2018**)
UAEJJF Grand Slam Tokyo 2nd Place (2017 brown)
IBJJF European Open 3rd Place (2018 brown)
UAEJJF Abu Dhabi Pro 3rd Place (2018 brown)
* Absolute
** Weight and absolute
Favorite Position/Technique: Kneebar
Weight Division: Peso Pesado (94,30 kg / 208.0 lbs)
Team/Association: Assembly Jiu-Jitsu
Rida Haisam Biography
Rida Haisam was born on July 25, 1993, in Accra – the capital of Ghana, on the Atlantic coast of West Africa, where he spent his formative years.
While growing up Rida's sporting interests lied in football (soccer) and basketball, two sports Haisam played competitively from elementary to high school. These activities were stopped short in 2009 after his father's services were hired by a Japanese construction company, and the family moved to Tokyo.
During their stay in Japan, the Rida family became close with Haisam's father's overseer, a man who was also a jiu-jitsu enthusiast and BJJ coach. It was he who introduced the young Ghana talent to the martial art in 2011, an activity Haisam fell in love with from the very start.
Yamada Shigetaka became Haisam's first jiu-jitsu instructor and the man who graded Rida with his blue (2012), purple (2014), and brown belts (2016). As a brown belt, however, the heavyweight athlete decided to take a step towards professionalism and looking to train in a more competitive atmosphere he left Yamada's dojo and joined Yuki Ishikawa's well-known Carpe Diem Academy, a gym famed for housing some of the top competitors in Japan. It was while training under Ishikawa that Rida earned his black belt, on September 15, 2018.
While pursuing the best competitive circuit to advance his career, in November 2020, Haisam decided to break from his Tokyo bond of 11 years and relocate to compete in the US for the Assembly Academy, located in Detroit.
The individual's grappling record feature available on BJJ Heroes relates solely to matches in the adult black belt divisions. At the time of Rida's first appearance at Quintet, he was a brown belt, and therefore those matches are not accounted for on this list.
Rida Haisam Grappling Record
41 WINS
BY POINTS


BY ADVANTAGES




BY SUBMISSION




BY DECISION




BY PENALTIES




BY DQ



30 SUBMISSIONS WINS
#f58822
Choke from back
3
1
#bf1f6c
Inside heel hook
3
1
#fad223
Triangle armbar
3
1
25 LOSSES
BY POINTS


BY ADVANTAGES




BY SUBMISSION




BY DECISION




BY PENALTIES




BY DQ



13 SUBMISSIONS LOSSES
#214eb8
Inside heel hook
38
5
#5AD3D1
Outside heel hook
8
1
#fad11b
Choke from back
8
1
#f58822
Straight ankle lock
8
1
#224aba
Shoulder lock
8
1
Rida Haisam Fight History
ID
Opponent
W/L
Method
Competition
Weight
Stage
Year
17729

Marcelo Nunes

Marcelo Nunes
L
Katagatame
Quintet 3
ABS
SPF
2018
18009

Lachlan Giles

Lachlan Giles
L
Inside heel hook
Wu Lin Fang
ABS
R1
2018
18010

Lachlan Giles

Lachlan Giles
L
Outside heel hook
Wu Lin Fang
ABS
R2
2018
20135

Adam Wardzinski

Adam Wardzinski
L
Pts: 9x2
World Pro
94KG
4F
2019
20139

Anton Minenko

L
Estima lock
World Pro
94KG
RPC
2019
21246

Fernando Reis

Fernando Reis
L
Pts: 6x2
Grand Slam TYO
94KG
SF
2019
21505

Kaynan Duarte

Kaynan Duarte
L
Choke from back
Marianas Open
O85KG
SF
2019
24231

Igor Tanabe

Igor Tanabe
L
Points
Kinya Boyz TYO
ABS
SPF
2020
24300

Igor Tanabe

Igor Tanabe
L
Straight ankle lock
Quintet FN5
ABS
SPF
2020
24643

Gabriel Almeida

Gabriel Almeida
L
Referee Decision
American NGN
ABS
SF
2020
25246

Tex Johnson

Tex Johnson
L
Pts: 0x0, Adv
Dallas NGO
ABS
4F
2021
25840

Bruno Matias

Bruno Matias
L
Inside heel hook
Houston NGO
91KG
F
2021
26169

Matt Leighton

Matt Leighton
L
Pts: 2x0
NoGi Pan Am.
97KG
4F
2021
26202

Joseph Watson

L
Inside heel hook
NoGi Pan Am.
ABS
R1
2021
27891

Tim Spriggs

Tim Spriggs
L
Inside heel hook
WNO Champ.
ABS
4F
2021
28324

Vinicius Trator

Vinicius Trator
L
Pts: 7x0
NoGi Worlds
97KG
4F
2021
30886

Clay Mayfield

L
N/A
Indianapolis NGO
ABS
SF
2022
33481

Helton Jose

Helton Jose
L
DQ
American NGN
O97KG
F
2022
35069

Roosevelt Sousa

Roosevelt Sousa
L
Pts: 2x0
ADCC
O99KG
4F
2022
35096

Giancarlo Bodoni

Giancarlo Bodoni
L
Shoulder lock
ADCC
ABS
8F
2022
35577

Davi Cabral

Davi Cabral
L
Pts: 4x2
NoGi Pan
O97KG
F
2022
36168

Luke Griffith

L
Inside heel hook
WNO
O95KG
SPF
2022
36929

Patrick Gaudio

Patrick Gaudio
L
Triangle
UFC Invitational
ABS
4F
2022
37338

Vinicius Trator

Vinicius Trator
L
Referee Decision
Grapple ITT3
N/A
SPF
2023
41987

Felipe Pena

Felipe Pena
L
RNC
WNO 19
ABS
SPF
2023
42495

Richie Martinez

Richie Martinez
D
---
Quintet 4
ABS
NA
2023
18747

Walter Santos

W
Choke from back
Desafio Angola
ABS
SPF
2018
18748

Diemerson Hatta

W
Submission
Dumau Cup
100KG
F
2018
18749

Diemerson Hatta

W
Submission
Dumau Cup
ABS
F
2018
19002

Yuji Arai

W
Kneebar
Ginna be Cup
O75KG
4F
2019
19003

Kikuchi Bruno

W
RNC
Ginna be Cup
O75KG
SF
2019
19004

Sergio Rios

Sergio Rios
W
Points
Gunavy Cup
O75KG
F
2019
19022

Declan Moody

W
Kneebar
Quintet FN2
ABS
SF
2019
19023

I. Tanabe

D
---
Quintet FN2
ABS
SF
2019
20131

Zaid Sami

W
Triangle
World Pro
94KG
R1
2019
21247

Anton Minenko

W
Pts: 4x0
Grand Slam TYO
94KG
3RD
2019
21507

Choi Won

W
Toe hold
Marianas Open
O85KG
3RD
2019
22670

N/A

W
Pts: 17x2
NYC Fall Open
94KG
4F
2019
22671

Charles Mcguire

W
Armbar
NYC Fall Open
94KG
SF
2019
22672

Rodrigo Acioli

W
Armbar
NYC Fall Open
94KG
F
2019
22729

Kyle Chambers

W
Referee Decision
Quintet FN4
ABS
SPF
2019
24625

Francisco Leon

W
Armbar
American NGN
97KG
4F
2020
24626

Charles McGuire

W
Verbal tap
American NGN
97KG
SF
2020
24627

Robert Dunn

W
Armbar
American NGN
97KG
F
2020
24636

Enrique March

W
Armbar
American NGN
ABS
R1
2020
24639

Alexandre Molinaro

Alexandre Molinaro
W
RNC
American NGN
ABS
4F
2020
25043

Brandon Allen

W
Referee Decision
F2W 161
93KG
SPF
2021
25238

Patrick Goncalves

W
Inside heel hook
Dallas NGO
97KG
F
2021
25244

Alexander Le

W
RNC
Dallas NGO
ABS
R1
2021
25260

Nonso Ebed

W
Referee Decision
F2W 167
N/A
SPF
2021
25837

Charles McGuire

W
Triangle
Houston NGO
91KG
4F
2021
25839

Joseph Watson

W
Pts: 2x0
Houston NGO
91KG
SF
2021
25960

Sloan Clymer

W
Referee Decision
WNO 8
94KG
SPF
2021
26522

Antonio Zuazo

W
Armbar
Detroit Open
94KG
RR
2021
26523

Antonio Zuazo

W
Armbar
Detroit Open
94KG
F
2021
26608

Miha Perhavec

W
Armbar
WNO 10
92KG
SPF
2021
26744

Lucas Norat

Lucas Norat
W
Pts: 2x2, Adv
American NGN
97KG
4F
2021
26746

Diego Ramalho

Diego Ramalho
W
Armbar
American NGN
97KG
F
2021
27465

B. Schneider

W
RNC
Fuji 16 Man
ABS
SF
2021
27466

Devin King

W
Armbar
Fuji 16 Man
ABS
F
2021
27925

Orlando Sanchez

Orlando Sanchez
W
Short choke
WNO Champ.
ABS
RPC
2021
27926

Giancarlo Bodoni

Giancarlo Bodoni
W
Referee Decision
WNO Champ.
ABS
3RD
2021
28321

Xavier Silva

W
Triangle
NoGi Worlds
97KG
8F
2021
31294

Elder Cruz

Elder Cruz
W
RNC
WNO 12
92KG
SPF
2022
31807

William Vincent

W
Triangle armbar
BJJ Fanatics
ABS
RR
2022
33480

Joshua Guerra

W
Submission
American NGN
O97KG
SF
2022
35066

Roberto Abreu

Roberto Abreu
W
Armbar
ADCC
O99KG
R1
2022
35576

Salenco Coutinho

W
DQ
NoGi Pan
O97KG
SF
2022
Rida Haisam vs Erikson Takeushi (2017)