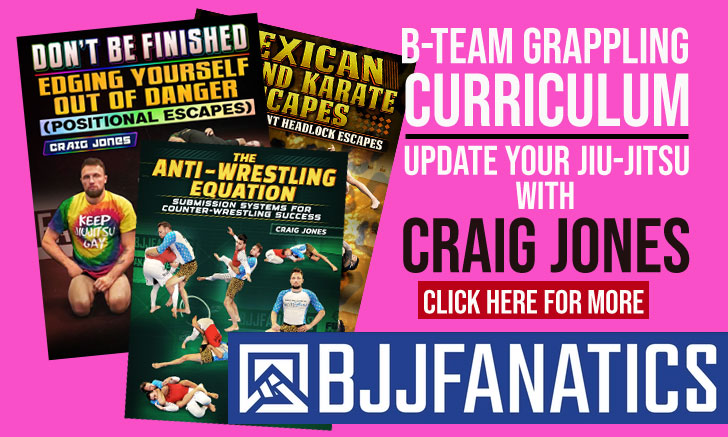 Marco Barbosa, kindly nicknamed "Barbosinha" or "Barba" by the fans and friends in the Jiu Jitsu community, is a Judo and Brazilian Jiu Jitsu black belt who is regarded as one of the best instructors in BJJ. His academy in Sao Paulo, Barbosa Jiu Jitsu, is a top of the line grappling, Jiu Jitsu & MMA facility from where Marco Barbosa has produced several high level competitors.
Marco Barbosa Jiu Jitsu
Full Name: Marco Barbosa
Nickname: Both "Barbosinha" and "Barba" are friendly was of saying, Barbosa.
Lineage: Mitsuyo Maeda > Carlos Gracie > Helio Gracie > Rickson Gracie > Marcelo Behring > Waldomiro Perez > Roberto Godoi > Marco Barbosa
Main Achievements:
CBJJ Brazilian National Champion (1999)
IBJJF International Masters Champion (2000/2001)
IBJJF World Championship 3rd Place (1999/2000/2001)
Main Achievements (Colored Belts):
Brazilian National Champion (1997 Brown Belt)
Favorite Technique: Turtle Guard, Guard Passing
Weight Division: Peso Pena (Featherweight) 70kg – 154lbs
Team/Association: Barbosa Jiu Jitsu
Marco Barbosa Biography
Marco Barbosa was born in Bastos a city in the state of São Paulo, Brazil.
He started training Judo when he was 13 years old, a sport he took very seriously from the start. When he reached his 18th birthday, Barbosa decided on becoming a professional competitor in the Japanese martial art. He did not have any money, just his parents support. His Judo Master, Mr Umakeda took Barbosa under his wing and during the next 3 years of his life he did nothing but train (from 7am to 10pm). The strict regime applied by Umakeda didn't allow Marco to go out at night or even watch TV, but it paid off as Marco received his Judo Black Belt in 1986.
After this time spent at Umakedas academy he got a scholarship with the University of Tenri in Japan where he studied, trained and competed. He returned to Brazil later, where he continued the highly demanding life of a combat sports athlete. In 1995 he added jiu jitsu to his training regime, joining the Companhia Atletica Paulista (CIA Paulista), led by Waldomiro Perez. After 4 months of training he competed for the first time straight away as a purple belt. He placed second and decided to pursue a career as a jiu jitsu competitor as well, balancing his training between CIA Paulista and the Godoi + Macaco's partnership gym.
After the Godoi/Macaco team split, he started spending more time at Godoi's gym and shortly after opened up his own gym also, thus starting his career as an instructor.
The years passed and Marco kept on being blessed with continuous success both as a fighter and as an instructor. With that success came several proposals to open an academy abroad, a temptation hard to repel, and Barbosa almost accepted a couple of offers, but all these plans to move were thrown to the wall when he was invited by one of his students, Mr Helios Moyano (who is also a distinguished lawyer in Sao Paulo) to open up an MMA academy in state capital. Barbosa loved the idea, and so one of the best training camps in Brazil was formed, the Barbosa MMA, combining trainers from all aspects of the MMA game.
Barbosinha vs Royler Gracie (apologies for the bad quality of the video)

Barbosinha at the World Cup (CBJJE) Video