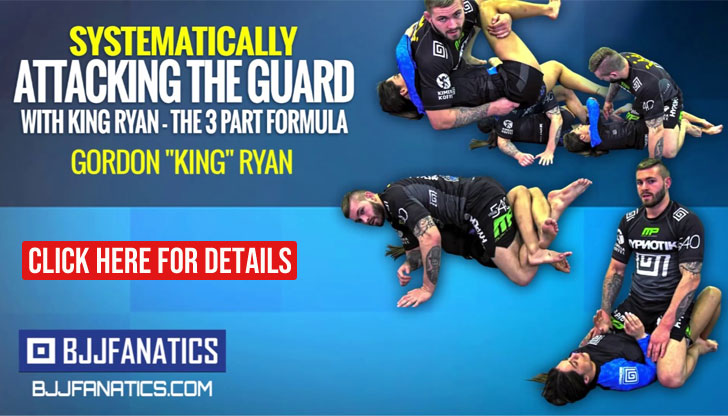 Janaina Maia de Menezes Lebre, (formerly known by her Maia surname and, currently, mostly referenced as Janaina Lebre) is a jiu-jitsu black belt under Régis Lebre (husband) and a representative of the Gracie Humaitá team in the sport's international circuit. A circuit where Lebre is widely regarded as one of the top lightweight competitors of her generation through her medals in several important tournaments of the International Brazilian Jiu-Jitsu Federation (IBJJF), including the World and Pan American Championships.
Janaina Lebre Jiu-Jitsu
Full Name: Janaina Maia de Menezes Lebre
Nickname: N/A
Lineage: Carlos Gracie > Helio Gracie > Royler Gracie > Régis Lebre > Janaina Maia Lebre
Main Achievements:
1st Place IBJJF Grand Prix (2022)
1st Place IBJJF American Nationals (2022)
2nd IBJJF Place World Championship (2022 / 2023)
2nd IBJJF European Open (2022)
3rd IBJJF Place Pan Championship (2022)
3rd Place IBJJF American Nationals (2021*)
Main Achievements (Colored Belts):
1st Place IBJJF World Championship (2019 brown)
1st Place IBJJF Pan Championship (2018 purple, 2019 brown)
1st Place IBJJF American Nationals (2019 brown)
3rd Place IBJJF World Championship (2018 purple)
* Absolute
** Weight and Absolute
Favorite Position/Technique: Lapel Guard & Straight Ankle Lock
Weight Division: Peso Leve (64 kg / 141.5 lbs)
Team/Association: Gracie Humaitá
Janaina Lebre Biography
Janaina Maia de Menezes Lebre was born on December 14, 1995, in a small Brazilian town named Eusébio, in the northeastern state of Ceará.
During her adolescence, Janaina practiced handball, playing in the regional circuit before entering the martial arts/combat sports world.
At the age of 17 the young "Nordestina" accepted to help a girlfriend with her first jiu-jitsu class as the local grappling club had almost exclusively male students and her mate was too shy to train with them. Despite not knowing anything about the sport, Janaina felt immediately at home on the mats and decided to join the club.
By the end of 2013, with only one month of training and without knowing much about the ruleset, Janaina decided to compete. Being a lifelong sportsperson, her athleticism shined through in the tournament earning her, her first gold medal, a prize that greatly enhanced her love for grappling.
Janaina's start in jiu-jitsu was guided by Hamilton Caminha of team HC in her native town of Eusébio, who promoted Maia to blue belt. She would later move to her state's capital, Fortaleza, to train with a more competitive squad under the guidance of Sérgio Cardoso at SAS, where she earned her purple belt.
In 2018 Janaina visited the United States to compete in the IBJJF World Championships and sent a request for accommodation and training arrangements to coach Régis Lebre, one of the best athletes ever produced in the state of Ceará, who had since moved to the USA.
When Janaina came to the US and met Régis, the two connected well and the relationship grew beyond the mats and into marriage.
With coach Régis Lebre Janaina earned her brown and black belt promotions, the latter taking place on August 2019.
Janaina Lebre Grappling Record
21 WINS
BY POINTS


BY ADVANTAGES




BY SUBMISSION




BY DECISION




BY PENALTIES




BY DQ



11 SUBMISSIONS WINS
#214eb8
Straight ankle lock
45
5
#5AD3D1
Ezekiel choke
18
2
#d1212a
Choke from back
18
2
9 LOSSES
BY POINTS


BY ADVANTAGES




BY SUBMISSION




BY DECISION




BY PENALTIES




BY DQ



2 SUBMISSIONS LOSSES
#214eb8
Straight ankle lock
50
1
Janaina Lebre Fight History
ID
Opponent
W/L
Method
Competition
Weight
Stage
Year
26712

Elisabeth Clay

Elisabeth Clay
L
Straight ankle lock
American Nats
ABS
F
2021
27659

Andressa Cintra

L
Pts: 11x2
Pan American
69KG
4F
2021
27678

Maria Malyjasiak

Maria Malyjasiak
L
Pts: 4x0
Pan American
ABS
4F
2021
29627

Luiza Monteiro

Luiza Monteiro
L
Referee Decision
World Champ.
63KG
4F
2021
30668

Nathalie Ribeiro

L
Pts: 10x0
European Open
64KG
F
2022
31745

Nathalie Ribeiro

L
Pts: 11x4
Pan American
64KG
SF
2022
33083

Ffion Davies

Ffion Davies
L
Pts: 2x0
World Champ.
64KG
F
2022
38500

Luiza Monteiro

Luiza Monteiro
L
Kneebar
Pan American
64KG
SF
2023
40442

Ffion Davies

Ffion Davies
L
Pts: 6x0
World Champ.
64KG
F
2023
26710

Heather Woods

W
Armbar
American Nats
ABS
4F
2021
26711

Claire North

Claire North
W
Straight ankle lock
American Nats
ABS
SF
2021
30667

Amandine Layec

W
Ezekiel choke
European Open
64KG
SF
2022
31743

Janine Mutton

W
Choke from back
Pan American
64KG
4F
2022
33072

Laura Gedeon

W
Straight ankle lock
World Champ.
64KG
8F
2022
33078

Gabrielle McComb

W
Straight ankle lock
World Champ.
64KG
4F
2022
33082

Nathalie Ribeiro

W
Pts: 4x2
World Champ.
64KG
SF
2022
33446

Tracey Goodell

W
Armbar
American Nat.
64KG
SF
2022
33448

Luciane Santos

W
Choke from back
American Nat.
64KG
F
2022
34769

Emily Fernandez

Emily Fernandez
W
Pts: 8x2
JJ Con
64KG
SF
2022
34771

Gloria Armas

W
Straight ankle lock
JJ Con
64KG
F
2022
35867

Luiza Monteiro

Luiza Monteiro
W
Pts: 8x6
IBJJF GP
64KG
SF
2022
35869

Anna Rodrigues

Anna Rodrigues
W
Pts: 6x0
IBJJF GP
64KG
F
2022
37851

Nathalie Ribeiro

W
Pts: 3x2
IBJJF GP
64KG
SPF
2023
37957

Amanda Bruse

W
Points
LA Open
64KG
F
2023
40433

Thamires Monteiro

W
Pts: 5x0
World Champ.
64KG
8F
2023
40436

Sabrina Ataide

W
Referee Decision
World Champ.
64KG
4F
2023
40441

Brianna Ste-Marie

Brianna Ste-Marie
W
Pts: 0x0, Adv
World Champ.
64KG
SF
2023
41793

Mayara Melo

W
Straight ankle lock
SDiego SMO
64KG
SF
2023
41794

Thamires Monteiro

W
Pts: 6x0
SDiego SMO
64KG
F
2023
42400

Emily Fernandez

Emily Fernandez
W
Ezekiel choke
IBJJF GP
64KG
SPF
2023