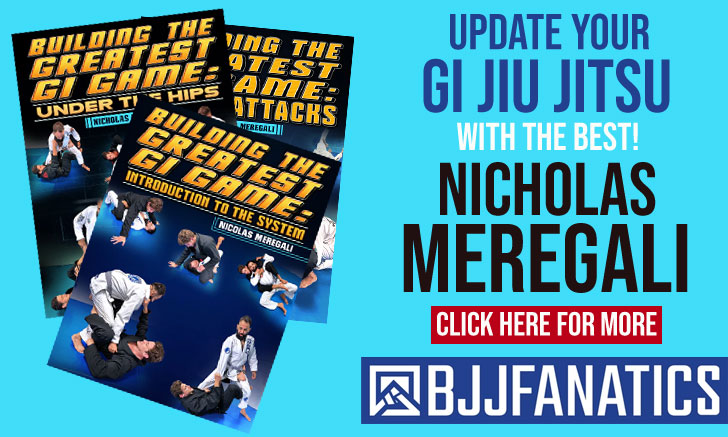 Daisuke Nakamura is a Judo and Brazilian Jiu Jitsu black belt graduated from the Grabaka Gym, an academy founded by the former king of Pancrase, Sanae Kikuta, in Tokyo, Japan. Daisuke Nakamura has been one of the top BJJ competitors of Japan having won several All Japan championships in the black belt division. He has also taken a place as one of Grabaka's jiu jitsu instructors.
Daisuke Nakamura Jiu Jitsu
Full Name: Daisuke Nakamura
Nickname: N/A
Lineage: Mitsuyo Maeda > Carlos Gracie Sr. > Carlos Gracie Junior > Yuki Nakai > Hayashi Shunsuke > Daisuke Nakamura
Main Achievements:
IBJJF Masters World Champion (2018 Master 2)
JJJF All Japan Champion (2010 / 2011 / 2012)
Ground Impact Champion (2009)
Main Achievements (Colored Belts):
JJJF All Japan Champion (2008 / 2009 brown)
IBJJF Asian Open 3rd Place (2008 brown)
Favourite Technique: Toreando Guard Pass
Weight Division: Peso Pena (70kg/154lbs)
Team/Association: Grabaka Gym
Sponsors: Scramble
Daisuke Nakamura Biography
Daisuke Nakamura was born on the 7th of May, 1979 in the Chiba Prefecture, Japan. He started learning judo at his junior high school program, training and competing all throughout high school years, reaching the grade of second dan black belt. He quit judo after his academic studies but he found in Brazilian jiu jitsu a good way to keep in shape, starting his BJJ training on July, 2005.
Daisuke Nakamura's meteoric rise to black belt started through the hands of Yamazaki Takeshi at Grabaka, his first instructor. It was Takeshi who graduated Nakamura from white to brown belt. On September 2009 he received his black belt from another renowned Grabaka instructor, Mr Hayashi Shunsuke. Hayashi Shunsuke is a self made grappler who studied jiu jitsu with no formal instruction, though his keen technical eye led the Japanese BJJ Federation (presided by Yuki Nakai) to award him his black belt, since receiving his belt Hayashi Shunsuke has conquered several important tournaments such as the Asian Open in both his weight class and the absolute division.
Daisuke Nakamura became a jiu jitsu assistant instructor at the Nishi-Nakano, Tokyo – Grabaka branch when he was a brown belt. Since achieving his black belt he took on the role of main coach for the Grabaka Gym at the Akabane branch.
Editor's Note: BJJ Heroes would like to thank Matt Benyon of Scramble fightwear for all the help with this page, establishing himself as the link between us and Mr Nakamura.
Daisuke Nakamura vs Ichitaro Tsukada