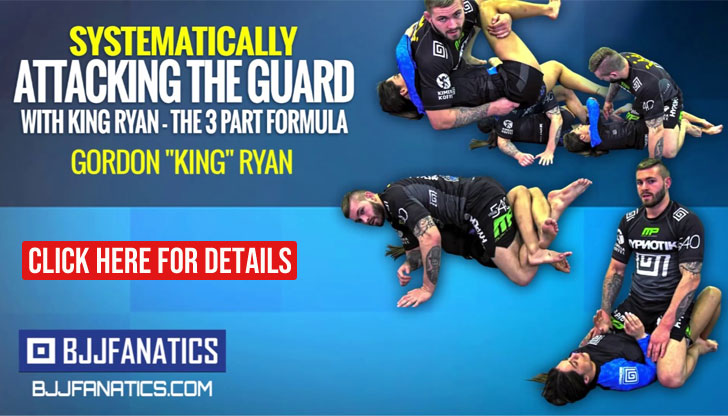 Daniel Aquino Diniz Coelho Santos, commonly known as Daniel Diniz, is a professional grappler and a jiu-jitsu black belt under Lucas Leite, who also worked extensively with other coaches such as Leonardo Vieira, Pedro Franzosi, Diego, and Tiago Pereira. Daniel Diniz first made waves in the sport as a colored belt, taking medals in the International Brazilian Jiu-Jitsu Federation (IBJJF) South American and Pan American Championships, later cementing his status as a black belt.
Daniel Diniz Jiu-Jitsu
Full Name: Daniel Aquino Diniz Coelho Santos
Nickname: N/A
Lineage: Carlos Gracie > Helio Gracie > Rolls Gracie > Romero Cavalcanti > Leonardo Vieira > Lucas Leite > Daniel Diniz
Main Achievements:
2nd Place IBJJF American Nationals (2021)
3rd Place IBJJF Jiu-Jitsu CON (2021)
Main Achievements (Colored Belts):
1st Place IBJJF South American Championships (2018 / 2019 brown)
2nd Place IBJJF Pan Championship (2020 brown)
3rd Place IBJJF South American Championships (2017 purple)
Other Achievements (Colored Belts):
1st Place IBJJF San Jose Open (2020 brown)
1st Place IBJJF San Diego Spring Open (2019 brown)
1st Place IBJJF Brasilia Open (2019 brown)
1st Place IBJJF Brasilia Open NOGI (2019 brown)
1st Place IBJJF Curitiba Spring Open NOGI (2019 brown)
1st Place AJP Brasilia National Pro (2017 purple)
Favorite Position/Technique: Open Guard
Weight Division: Peso Pena (70,00 kg / 154.5 lbs)
Team/Association: Checkmat
Daniel Diniz Biography
Daniel Diniz was born on August 24, 1997, in Florianópolis, the capital of southern Brazil's Santa Catarina state, where he lived up until his 13th birthday, a time when Diniz moved with his family to the Brazilian capital, Brasília.
Naturally drawn to sports, Daniel went through an array of activities, including surfing and swimming, the latter being the first sport in which he competed. Jiu-jitsu appeared in Diniz's life when he was 12-years-old by the influence of his first cousin, André Santos, a black belt (who later moved to the USA and opened the Gracie Barra Champions gym in Texas). At the time André was already a well-known BJJ instructor and it was he who became Daniel's first grappling coach.
Sadly for Daniel, his cousin André moved out of Brazil, settling in the US only a few months after Diniz had started his tuition. Finding himself without a coach but already in love with the sport, Diniz started looking for a new team to train with, finding what he was looking for at Diego and Tiago Pereira's academy, two coaches who graded Daniel with his blue belt.
After working with the Pereira family, Daniel Diniz switched camps once again due to logistical issues, settling at Pedro Franzosi of team Checkmat, where the Florianópolis native earned his purple and brown belts.
After graduating from university in 2019, Daniel decided to fulfill his dream of pursuing a career as a jiu-jitsu athlete under a full-time regimen. To further increase his chances of reaching his full potential in this sport, Diniz moved to the United States, where the biggest BJJ tournaments take place, there joining the local Checkmat academies of La Habra (Lucas Leite) and Sigan Hill (HQ with Leonardo Vieira).
In November 2020, Daniel Diniz was promoted to black belt by his instructor Lucas Leite.
Daniel Diniz Grappling Record
31 WINS
BY POINTS


BY ADVANTAGES




BY SUBMISSION




BY DECISION




BY PENALTIES




BY DQ



7 SUBMISSIONS WINS
#214eb8
Choke from back
29
2
#5AD3D1
Choke from Omoplata
14
1
30 LOSSES
BY POINTS


BY ADVANTAGES




BY SUBMISSION




BY DECISION




BY PENALTIES




BY DQ



8 SUBMISSIONS LOSSES
#214eb8
Choke from back
38
3
#5AD3D1
Inside heel hook
13
1
Daniel Diniz Fight History
ID
Opponent
W/L
Method
Competition
Weight
Stage
Year
24550

Isaac Doederlein

Isaac Doederlein
L
Referee Decision
American Nats
70KG
4F
2020
25405

Gianni Grippo

Gianni Grippo
L
Referee Decision
Orlando Open
70KG
SF
2021
25791

Josh Cisneros

Josh Cisneros
L
Adv
Houston Open
70KG
SF
2021
25826

Francisco Cuneo

Francisco Cuneo
L
Adv
Houston NGO
73KG
4F
2021
26100

Paulo Gabriel

Paulo Gabriel
L
Pts: 2x0
NoGi Pan Am.
73KG
R1
2021
26207

Michael Perez

Michael Perez
L
Guillotine
NoGi Pan Am.
ABS
8F
2021
26577

Alexandre Molinaro

Alexandre Molinaro
L
Points
Boise Open
76KG
SF
2021
26668

Alexandre Molinaro

Alexandre Molinaro
L
Pts: 8x6
American Nats
76KG
F
2021
27543

Danilo Moreira

Danilo Moreira
L
Pts: 2x2, Adv
Pan American
70KG
R1
2021
27847

Andy Murasaki

Andy Murasaki
L
Katagatame
Atlanta SMOP
82KG
F
2021
27866

Rodrigo Gortari

L
Pts: 4x2
Atlanta SMNG
73KG
SF
2021
28249

Lukete Silva

Lukete Silva
L
Pts: 2x2, Adv
NoGi Worlds
73KG
8F
2021
29030

Pablo Lavaselli

Pablo Lavaselli
L
Pts: 2x2, Adv
JJ CON
76KG
SF
2021
29492

Hugo Marques

Hugo Marques
L
Pts: 0x0, Adv
World Champ.
76KG
R1
2021
30780

Fabricio Barbarotti

Fabricio Barbarotti
L
Pts: 4x4, Adv
Dallas Open
76KG
4F
2022
31656

Johnatha Alves

Johnatha Alves
L
Toe hold
Pan American
76KG
4F
2022
32905

Lucas Valente

Lucas Valente
L
Pts: 2x0
World Champ.
76KG
R1
2022
33858

Marcio Andre

Marcio Andre
L
Choke from back
Phoenix Open
82KG
F
2022
34223

Danilo Moreira

Danilo Moreira
L
Pts: 0x0, Adv
Sta Cruz Open
76KG
F
2022
35520

Daniel Seth

L
Inside heel hook
NoGi Pan
73KG
R1
2022
36826

Danilo Moreira

Danilo Moreira
L
Armbar
NoGi Worlds
73KG
8F
2022
37725

Gabriel Sousa

Gabriel Sousa
L
Pts: 2x0
Memphis Open
76KG
SF
2023
37794

Leo Silva

Leo Silva
L
Referee Decision
Tampa Open
76KG
SF
2023
37805

Chris Passarrello

L
N/A
Tampa Open
ABS
SF
2023
38394

Natan Chueng

Natan Chueng
L
Choke from back
Pan American
76KG
8F
2023
39050

Daniel Sathler

Daniel Sathler
L
Pts: 0x0, Adv
Santa Cruz O
76KG
SF
2023
40243

Daniel Maira

Daniel Maira
L
Referee Decision
World Champ.
70KG
R1
2023
41789

Caio Vinicius

Caio Vinicius
L
Pts: 0x0, Adv
SDiego SMO
ABS
SF
2023
43894

Pablo Lavaselli

Pablo Lavaselli
L
Choke from back
OC Open
76KG
F
2023
44862

Rehan Muttalib

L
N/A
Sacramento Open
76KG
SF
2023
24548

Max DeBeen

W
Triangle
American Nats
70KG
R1
2020
25404

Thiago Cintra

W
Points
Orlando Open
70KG
4F
2021
25790

Juan Garcia

W
Pts: 12x0
Houston Open
70KG
4F
2021
26193

Alex Larmey

W
Pts: 2x0
NoGi Pan Am.
ABS
R1
2021
26194

Eliot Kelly

Eliot Kelly
W
Adv
NoGi Pan Am.
ABS
R2
2021
26576

David Sigler

W
Choke from back
Boise Open
76KG
4F
2021
26665

Breno Bittencourt

Breno Bittencourt
W
Pts: 4x4, Adv
American Nats
76KG
4F
2021
26666

Thiago Macedo

Thiago Macedo
W
Referee Decision
American Nats
76KG
SF
2021
27846

Yue Goh

W
Pts: 6x4
Atlanta SMOP
82KG
SF
2021
28242

Felipe Linhares

Felipe Linhares
W
Pts: 0x0, Pen
NoGi Worlds
73KG
R2
2021
29023

Kevin Mahecha

Kevin Mahecha
W
Adv
JJ CON
76KG
R1
2021
29027

Kim Terra

Kim Terra
W
Adv
JJ CON
76KG
4F
2021
30778

Victor Junqueira

W
Toe hook
Dallas Open
76KG
R1
2022
31642

Leonardo Silva

W
Adv
Pan American
76KG
R1
2022
31650

Alexandre Molinaro

Alexandre Molinaro
W
Pts: 4x0
Pan American
76KG
R2
2022
32440

Cameron Chaffee

W
Adv
SD Open
76KG
4F
2022
32442

Johnny Tama

Johnny Tama
W
Pts: 4x2
SD Open
76KG
SF
2022
32643

Joao Albuquerque

W
Pts: 4x2
Denver Open
ABS
R1
2022
33857

Thiago Amorim

W
Choke from back
Phoenix Open
82KG
SF
2022
34222

Rodrigo Cardoso

W
Choke from Omoplata
Sta Cruz Open
76KG
SF
2022
34245

Edward Hohl

W
Pts: 2x2
Sta Cruz NGO
79KG
SF
2022
34247

Jonathan Roberts

W
Pts: 2x0
Sta Cruz NGO
79KG
F
2022
36821

Leonardo Domingos

W
Terra lock
NoGi Worlds
73KG
R1
2022
37723

Theodore Sanders

W
Omoplata
Memphis Open
76KG
4F
2023
37793

Ari Pollan

W
Referee Decision
Tampa Open
76KG
4F
2023
38388

Theodore Sanders

W
Points
Pan American
76KG
R1
2023
39049

Henry Clark

W
Pts: 0x0, Adv
Santa Cruz O
76KG
4F
2023
43890

Cameron Chaffee

W
Pts: 2x2, Adv
OC Open
76KG
4F
2023
43892

Rehan Muttalib

W
Referee Decision
OC Open
76KG
SF
2023
44888

Louis Accaria

W
N/A
Sacramento NGO
79KG
SF
2023
44889

Alika Villiatora

W
N/A
Sacramento NGO
79KG
F
2023