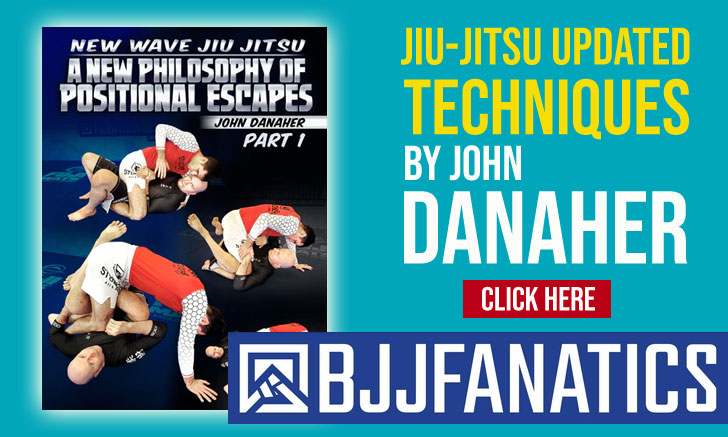 Milton Regis is a Brazilian jiu jitsu black belt under Great Master Francisco Mansur, being also one of the top Kioto Academy instructors, leading the Sayville, NY, branch of the organization. An accomplished black belt with medals at the Pan American (Gi and Nogi) as well as the NAGA and the Brazilian National Championships, Milton Reg was also the co-creator and promoter the Long Island PRIDE, a BJJ competition that has been successfully running since 2007.
Milton Regis Jiu Jitsu
Full Name: Milton Regis de Almeida
Nickname: Miltao, which translates to big Milton.
Lineage: Mitsuyo Maeda > Carlos Gracie > Helio Gracie > Francisco Mansur > Milton Regis
Main Achievements:
IBJJF World Masters Champion (2016 / 2018 Master 5)
IBJJF Pan American No-Gi Champion (2010** Senior 3)
CBJJ Brazilian National Champion (1997 brown Master 1)
NAGA Champion – North America Grappling Association (2002)
IBJJF Pan American Championship 2nd Place (2002 / 2007 Senior 2)
IBJJF Pan American Championship 3rd Place (2003 Senior 1, 2005 Senior 2)
Favourite Position/Technique: N/A
Weight Division: Meio-Pesado (88kg/194llbs)
Team/Association: Kioto
Milton Regis Biography
Milton Regis was born in Rio de Janeiro, Brazil, precisely at 3:20am on the 7th of February 1964, a Friday on the weekend of Carnival, Rio de Janeiro's busiest and most celebrated festive season. The birth took place at the "Maternidade da Cruz Vermelha" (Red Cross Maternity) in Lapa, while just a few blocks away the Samba Schools paraded their Carnival rhythm.
A short non jiu jitsu related story was told to BJJ Heroes by Milton Regis while he was interviewed for this article which we thought was worthy of registering on his biography. When his father, Sebastiao, was younger, he used to help out in the family's farm, one day, while working on that same farm he stepped on the bone of a dead animal and suffered a deep cut from it. Sebastian became very sick shortly after and fever took hold of him, seeing Miton's dad suffering the granddad decided to take him to the closest town to seek medical help. At the hospital, the family was told that he was suffering from tetanus and that it was fatal, there was no cure for this terrible bacteria and all the family could do is wait for death to come. Amongst the turmoil and the crying, one of the doctors came to Milton's grandmother to tell her not to give up, to stand by her son, be strong, and not to allow him to give up either. According to the Regis de Almeida family, within a few days of keeping faithful and strong, the pain and the fever started fading away, and Sebastiao recovered from what seemed to be certain death; the family attributed this miracle not only to God, but also to the doctor that encouraged them not to lose faith; Sebastian named his first born Milton after this doctor.
Milton Regis grew up in Rio de Janeiro, when he was 9 years old he was taken to the Kioto Jiu Jitsu Academy after a friend of the family referenced the gym as "The Place" to take kids for some extra curricular activities. Kioto was already seen at that time as one of the top children's jiu jitsu academies. His first instructor at Kioto was Marcelo Matsunaga, though the training was always supervised by Master Mansor who awarded all of Milton Regis' belts.
For 9 years Milton Regis was serving as a lieutenant in the army, and though these years helped Milton mature as an individual, they also held his progression in jiu jitsu (he was a purple belt when he started serving in the army). Milton trained judo in the army, and even competed in Judo using what he had learned at the Kioto academy (an academy that also has a strong stand up background). The purple belt was the only belt with witch Milton did not medal in any competition, he was taking part in his army life leading a platoon of 36 men and competition was far away from his mind, he did manage to keep training in different areas of Brazil, gaining experience in towns like Natal (in Rio Grande do Norte), Salvador (Bahia) and Concelheiro Lafaiete (Minas Gerais). When he left the army, he returned in full force to BJJ and started competing and winning once again.
In 2001 Milton Regis decided to change his life and moved to the United States, influenced by his sister who had been living in Boston for two years. Quickly after he landed in the United States, Milton started teaching jiu jitsu, he gave classes in Massachusetts for two years, forming a few blue belts in the process, around the two year mark Regis was offered an extremely advantageous job in Long Island, to teach in 3 different academies in the New York area, this great deal and the fact that he would be re-united with his long time master, weighed heavily in favour of his decision to move from Boston.
In New York, Milton Regis was also re-united with a childhood friend with whom he had lost contact for 17 years; his name was Eloy Santos, Eloy worked with BJJ as well and the two found the New York state to lack jiu jitsu competitions. With the purpose of instigating BJJ in the area, Milton Regis and Eloy Santiago formed the PRIDE, NY, with the first event taking place in 2007. The tournament started small (with less then 100 competitors), but quickly became a reference in the area, with several world champions and high level fighters competing in its events, reaching over 400 competitors in current times.
Long Island PRIDE BJJ Website: www.lipridebjj.com
Kioto Website: kiotobjj.com