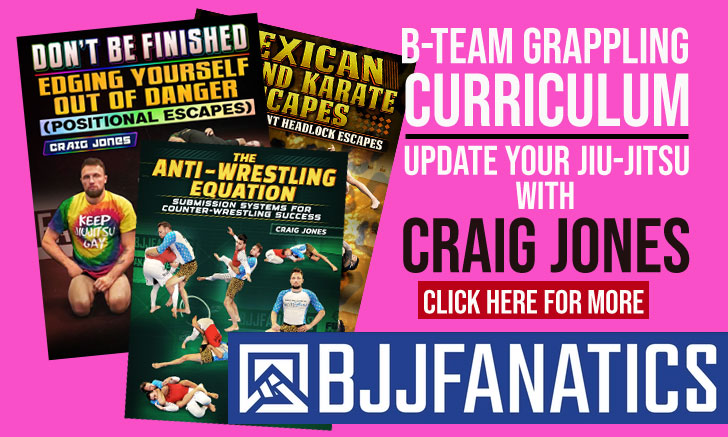 Danilo Moreira is a Brazilian jiu-jitsu black belt under Luiz "Majorzão" Oliveira, who also worked extensively with Marcelo Carvalho Moreira (father), Osvaldo Moizinho and Samir Chantre. Moreira built his reputation as one of the leading athletes of his generation while competing in the colored belt divisions of the sport, later cementing his status as a black belt while competing in the International Brazilian Jiu-Jitsu Federation (IBJJF) circuit where he conquered numerous International events.
Danilo Moreira Jiu-Jitsu
Full Name: Danilo Soares Moreira
Nickname: N/A
Lineage: Luiz França > Oswaldo Fadda > Sebastião Ricardo > Wendell Alexander > André Marola > Luiz Major > Danilo Moreira
Main Achievements:
1st Place IBJJF American Nationals (2022 / 2023)
1st Place IBJJF Santa Cruz Open (2022)
1st Place IBJJF Denver Open (2022)
1st Place IBJJF Miami Open (2021)
1st Place IBJJF Floripa Winter Open (2019)
1st Place IBJJF Floripa Winter Open NoGi (2019)
2nd Place CBJJ Brazilian Nationals NoGi (2019)
2nd Place IBJJF JJ CON (2022)
3rd Place IBJJF São Paulo Open (2019)
Main Achievements (Colored Belts):
1st Place CBJJE World Championship (2018 brown)
1st Place UAEJJF Grand Slam, LDN (2019 brown)
1st Place IBJJF London Winter Open (2019 brown)
1st Place IBJJF Sao Paulo BJJ Pro (2019 brown, 2016 purple)
2nd Place IBJJF World Championship (2019 brown)
3rd Place IBJJF European Open (2019 brown)
3rd Place CBJJ Brazilian Nationals (2019 brown, 2016 purple)
Favorite Position/Technique: Modern JJ
Weight Division: Peso Pena (70,00 kg / 154.5 lbs)
Team/Association: Ares JJ
Danilo Moreira Biography
Danilo Moreira was born on July 19, 1997, in Teresina a city located in the northwestern Brazilian state of Piauí, growing up in the neighboring Parnaíba where he walked his first steps in jiu-jitsu as an 8-year-old.
Danilo's father was a believer that nothing good could come from leaving children unoccupied while the parents worked, this being the reason he decided to sign Moreira for jiu-jitsu classes at Ariel Soares Teles' gym (Delta Gold Team).
For two years young Moreira trained at DGT, but as he left his hometown he was forced to abandon the team, then joining a social project named Projeto Social Quartel General da Luta (PSQGL), a workgroup led by Luiz Majorzão. Another strong supporter of Danilo's path in jiu-jitsu was his father Marcelo Carvalho Moreira, who himself became a BJJ black belt in the meantime.
Dude to the smaller status of the PSQGL as a team in the international jiu-jitsu circuit, Danilo represented a few different teams while traveling the world, competing across Europe and North America. Closer to the end of his colored belt cycle, Moreira started touring as an Ares Jiu-Jitsu Academy competitor, due to the strong connection between his local team and Ares.
On July 20, 2019, Danilo Moreira was promoted to the black belt rank by his longtime coach Luiz Majorzão. This was the first belt for which Danilo's father could not co-host the ceremony due to illness, but a special moment for the young athlete nonetheless. Moreira would conquer his first gold medal as a black belt only 2 weeks later, at the IBJJF Floripa Winter Open.
Danilo Moreira Grappling Record
51 WINS
BY POINTS


BY ADVANTAGES




BY SUBMISSION




BY DECISION




BY PENALTIES




BY DQ



23 SUBMISSIONS WINS
#5AD3D1
Choke from back
13
3
#f58822
No arm triangle
4
1
27 LOSSES
BY POINTS


BY ADVANTAGES




BY SUBMISSION




BY DECISION




BY PENALTIES




BY DQ



9 SUBMISSIONS LOSSES
#214eb8
Choke from back
44
4
#d1212a
Inside heel hook
11
1
Danilo Moreira Fight History
ID
Opponent
W/L
Method
Competition
Weight
Stage
Year
21777

Alex Sodre

Alex Sodre
L
Armbar
Brasileiro NoGi
67KG
F
2019
22098

Richar Nogueira

Richar Nogueira
L
Points
Curitiba SPO
70KG
SF
2019
22702

Yuta Shimada

Yuta Shimada
L
Pts: 4x2
Salvador SPO
70KG
F
2019
23761

Erick Raposo

L
Referee Decision
F2W 143
70KG
SPF
2020
24010

Joao Mendes

Joao Mendes
L
Pts: 3x0
Grand Slam MIA
69KG
R1
2020
24127

Samuel Nagai

Samuel Nagai
L
Pts: 2x2, Adv
Pan American
70KG
R1
2020
24551

Josh Cisneros

Josh Cisneros
L
Pts: 4x0
American Nats
70KG
4F
2020
25407

Gianni Grippo

Gianni Grippo
L
Referee Decision
Orlando Open
70KG
F
2021
26090

Diego Oliveira

Diego Oliveira
L
RNC
NoGi Pan Am.
67KG
8F
2021
26657

Joao Mendes

Joao Mendes
L
Referee Decision
American Nats
70KG
4F
2021
26934

Richar Nogueira

Richar Nogueira
L
Pts: 4x2
Austin Open
70KG
F
2021
27560

Fabricio Andrey

Fabricio Andrey
L
Choke from back
Pan American
70KG
4F
2021
28229

Daniel Maira

Daniel Maira
L
Pts: 4x4, Adv
NoGi Worlds
67KG
4F
2021
28704

Gabriel Sousa

Gabriel Sousa
L
Pts: 5x2
EUG NoGi
70KG
4F
2021
29470

Sam McNally

Sam McNally
L
Referee Decision
World Champ.
70KG
R1
2021
34240

Chance Wise-Soltero

L
N/A
Santa Cruz NGO
73KG
F
2022
34594

Meyram Maquine

Meyram Maquine
L
Choke from back
Grand Slam MIA
69KG
4F
2022
34601

Ademir Barreto

Ademir Barreto
L
Pts: 3x0
Grand Slam MIA
69KG
RPC
2022
34721

Pablo Lavaselli

Pablo Lavaselli
L
Choke from back
JJ Con
76KG
F
2022
35528

Deandre Corbe

Deandre Corbe
L
Inside heel hook
NoGi Pan
73KG
SF
2022
36818

Deandre Corbe

Deandre Corbe
L
Pts: 4x2
NoGi Worlds
73KG
4F
2022
37857

Joao Mendes

Joao Mendes
L
Pts: 4x0
Dallas Open
76KG
F
2023
38361

Alex Sodre

Alex Sodre
L
Pts: 4x2
Pan American
70KG
8F
2023
40049

Fellipe Andrew

Fellipe Andrew
L
Katagatame
SD Open
ABS
SF
2023
40228

Isaac Doederlein

Isaac Doederlein
L
Choke from back
World Champ.
70KG
8F
2023
41624

Samuel Nagai

Samuel Nagai
L
Armbar
Phoenix Open
76KG
F
2023
42266

Gabriel Amorim

L
Pts: 2x2, Adv
JJ Con
76KG
F
2023
21327

Leandro Lima

W
DQ
Floripa WO
70KG
SF
2019
21328

Gabriel Machado

W
Toe hold
Floripa WO
70KG
F
2019
21716

Gabriel Marangoni

Gabriel Marangoni
W
Pts: 4x0
Sao Paulo Open
70KG
R1
2019
21774

Alexandre Vieira

Alexandre Vieira
W
Pts: 5x0
Brasileiro NoGi
67KG
4F
2019
21775

Thiago Abud

Thiago Abud
W
Pts: 0x0, Adv
Brasileiro NoGi
67KG
SF
2019
22701

Matheus Oliveira

W
Toe hold
Salvador SPO
70KG
SF
2019
23707

Antoine Gibson

W
Pts: 10x0
Copa Podio
70KG
SPF
2020
23801

Dylan Whyte

W
No arm triangle
F2W 145
77KG
SPF
2020
23820

Silvio Duran

Silvio Duran
W
Choke from back
F2W 146
69KG
SPF
2020
24594

Carlos Souza

W
Referee Decision
American Nats
ABS
8F
2020
25403

Brian Mahecha

Brian Mahecha
W
Pts: 3x0
Orlando Open
70KG
4F
2021
25406

Luis Granja

W
Cross choke
Orlando Open
70KG
SF
2021
26255

Brian Mahecha

Brian Mahecha
W
Pts: 6x2
Miami Open
70KG
4F
2021
26259

Orlando Castillo

W
Pts: 3x0
Miami Open
70KG
SF
2021
26260

Silvio Duran

Silvio Duran
W
Pts: 4x2
Miami Open
70KG
F
2021
26930

Juan Garcia

W
Toe hold
Austin Open
70KG
4F
2021
26932

Orlando Castillo

W
Toe hold
Austin Open
70KG
SF
2021
27038

Thiago Calixto

W
Pts: 6x0
Phoenix Open
70KG
SF
2021
27039

Ighor Horta

W
Toe hold
Phoenix Open
70KG
F
2021
27543

Daniel Diniz

Daniel Diniz
W
Pts: 2x2, Adv
Pan American
70KG
R1
2021
28224

R. Jennerjohn

W
Pts: 22x0
NoGi Worlds
67KG
8F
2021
28737

Matheus Galvao

W
Armbar
F2W 186
70KG
SPF
2021
32624

Damion Oranday

Damion Oranday
W
Armbar
Denver Open
76KG
4F
2022
32627

Jonata Gomes

Jonata Gomes
W
Choke from back
Denver Open
76KG
SF
2022
32628

Joao Machado

W
Armlock
Denver Open
76KG
F
2022
33386

Alef Silva

W
Toe hold
American Nat.
70KG
4F
2022
33388

Kennedy Maciel

Kennedy Maciel
W
Referee Decision
American Nat.
70KG
SF
2022
33390

Matheus Onda

W
Pts: 4x0
American Nat.
70KG
F
2022
33883

Alika Villatora

W
N/A
Phoenix NGO
73KG
SF
2022
34217

Murilo Linhares

W
Baratoplata
Santa Cruz Open
76KG
SF
2022
34219

Daniel Diniz

Daniel Diniz
W
Pts: 0x0, Adv
Santa Cruz Open
76KG
F
2022
34239

Murilo Linhares

W
Pts: 45x0
Santa Cruz NGO
73KG
SF
2022
34588

Ismael Santos

Ismael Santos
W
Pts: 3x2
Grand Slam MIA
69KG
R1
2022
34713

Caio Almeida

Caio Almeida
W
Choke from back
JJ Con
76KG
R1
2022
34718

Ismael Santos

Ismael Santos
W
Pts: 4x2
JJ Con
76KG
4F
2022
34719

Michael Sheenan

W
Pts: 4x4, Adv
JJ Con
76KG
SF
2022
35514

Lucas Alcantara

W
Kimura
NoGi Pan
73KG
R1
2022
35520

Alexander Seaver

W
Toe hold
NoGi Pan
73KG
8F
2022
35524

Andrew Alexander

W
Pts: 5x2
NoGi Pan
73KG
4F
2022
36815

Daniel Diniz

Daniel Diniz
W
Armbar
NoGi Worlds
73KG
8F
2022
37348

Ismael Santos

Ismael Santos
W
Pts: 8x6
Oklahoma Open
76KG
F
2023
37855

Justin Fabac

W
Pts: 17x2
Dallas Open
76KG
4F
2023
38356

Thiago Cintra

W
Armbar
Pan American
70KG
R1
2023
40029

Juan Londono

W
Submission
SD Open
76KG
SF
2023
40044

Michael Aaron

W
Choke
SD Open
ABS
R1
2023
40048

Thiago Andrade

W
Pts: 6x2
SD Open
ABS
4F
2023
40215

Thiago Cintra

W
Toe hold
World Champ.
70KG
R1
2023
41121

Angel Alvarez

W
Toe hold
American Nats
76KG
SF
2023
41122

Carlos Henrique

Carlos Henrique
W
Pts: 2x0
American Nats
76KG
F
2023
42263

Michael Francis

W
Points
JJ Con
76KG
4F
2023
42264

Richar Nogueira

Richar Nogueira
W
Points
JJ Con
76KG
SF
2023