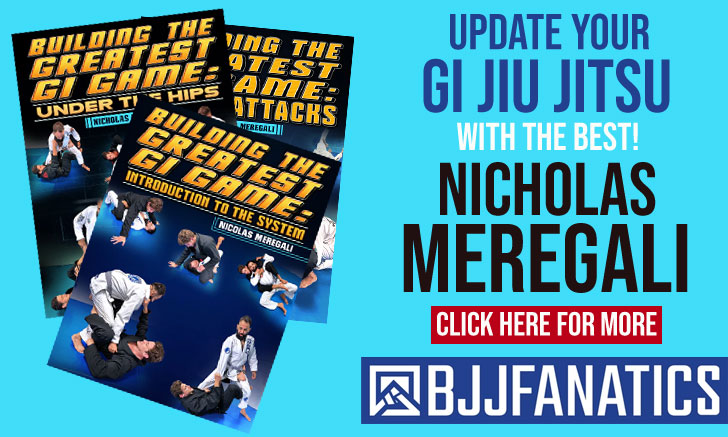 Dickie Martin is a Brazilian jiu jitsu and Judo black belt from London, England. An European Open champion, Martin was one of the very first British fighters to have achieved the rank of black belt in jiu jitsu, Dickie is also one of the instructors at the London headquarters of the Carlson Gracie academy.
Dickie Martin Jiu Jitsu
Full Name: Richard Martin
Nickname: Dickie – a common short name for Richard in England
Dickie Martin's Lineage: Mitsuyo Maeda > Carlos Gracie > Helio Gracie > Carlson Gracie > Ricardo Libório/Bebeo Duarte > Nelson Solari > Wilson Junior > Dickie Martin
Dickie Martin's Main Achievements BJJ:
British Champion (2011, 2009 British Open black belt div.)
Int. Masters & Seniors Champion (2011 Senior 2)
World Master IBJJF Jiu-Jitsu Champion (2014)
Gracie Invitational Champion (2004, 2006)
European Champion (2008 brown belt master div., 2010 &2012  black belt senior 1)
European Silver Medallist (2004 blue belt adult, 2009 black belt senior 1, 2011 Master)
Favourite Technique: Rolling Armbar
Weight Division: Pesado – Heavyweight (94kg-207lbs)
Dickie Martin's Team: Carlson Gracie academy
Dickie Martin Biography
Ricard Martin was born on the 19th of June, 1970 in London – England. He started training Jiu Jitsu through his friend (who is now a fellow black belt) Simon Hayes. Simon invited Dickie to come and train at the Budokwai, one of London's (if not "The" first London) BJJ gym, which was run by Chen Moraes. It was November 2001 and Dickie never stopped training to this day.
In 2002 Martin became one of the very first students of the brand new Carlson Gracie Gym that opened in London. A gym formed by Wilson Cretaro da Luz Junior and Luca Menagacci that also had the supervision of Nelson Solari.
Dickie Martin, reached his black belt in Judo via line-up in 2005, and shortly after he started helping the academy with the coaching (as a BJJ purple belt). His time as an assistant instructor increased significantly in 2006 as he obtained his brown belt. On May 19th, 2008 Dickie graduated as a black belt from his master Wilson Junior.
Check out more information on the Carlson Gracie Team – London at: www.carlsongracieteam.org.uk
Dickie Martin fighting in the Europeans