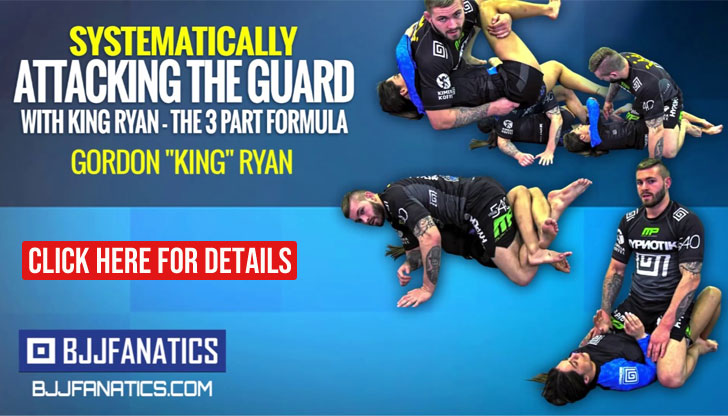 Egan Inoue is a retired mixed martial arts (MMA) fighter and a historic figure in the sport of Brazilian jiu-jitsu, being the first non-Brazilian athlete to win a gold medal at the IBJJF/CBJJ World Jiu-Jitsu Championships. A black belt under John Lewis, Inoue had a life filled with sporting achievements, which include world titles not only in jiu-jitsu (2x), but also in racquetball (2x), MMA (5x under the SuperBrawl promotion) while being also a world-class spearfisher. Egan's brother Enson Inoue is also a revered figure in MMA and BJJ.
Egan Inoue Jiu Jitsu
Full Name: Egan Inoue
Nickname: n/a
Lineage: Carlos Gracie > Helio Gracie > Carlson Gracie > André Pederneiras > John Lewis > Egan Inoue
Main Achievements:
1st Place IBJJF World Champion (1996 blue, 1997* purple)
3rd Place World Masters Championship (2014)
4th Place ADCC World Championship (1999/2001)
Weight Division: Meio Pesado (88kg/194lbs)
Favorite Position/Technique: Good Overall Game
Team/Association: Grappling Unlimited
Egan Inoue Biography
Egan Inoue was born on June 4, 1965, in Honolulu, Hawaii, United States, a first-generation American of Japanese descent.
Growing up in the Manoa Valley, within a tight-knit Japanese community, Egan was introduced to martial arts at a very young age (3) through Shotokan karate. A martial art he practiced for many years under the tutelage of his grandfather Shoso Narikawa.
Throughout his childhood, Egan competed in a number of sports, mainly basketball and baseball. He found racquetball at 16 years of age in high school, becoming a state champion by the time he graduated (1983).
Dabbing between his studies at the University of Hawaii Lab School and his rapidly improving racquetball career for a while, Egan soon understood that he was wearing himself thin, opting to pursue a professional career in racquetball at the age of 20.
By 1986 Inoue had won his first world title in racquetball, being invited to be a part of the US Olympic team. He traveled on the pro-circuit for a few years, going on to become a two-time world champion in 1990. That same year Egan started his own racquet company (E-force), which quickly grew to be one of the leading racquetball manufacturing enterprises in the world.
In 1993 a serious knee injury forced Egan out of the pro-circuit. That same year he decided to abandon the racquetball world, selling his (now) multi-million dollar company. While recovering from his injury, Egan took on the sport of spearfishing, where in a few months he set a new world record by catching a 65lbs barracuda at an extraordinary depth. This is mentioned in the book "Hawaii Sports: History, Facts, and Statistics".
Egan had started training jiu-jitsu at Relson Gracie's academy in the late 1980s with his brother Enson. After his racquetball career was over, Inoue decided to dedicate more of his time to this martial art, joining the Machado academy. The gym swap did not settle well with Relson, and the fact that Egan opened his own gym (Grappling Unlimited) in the Hawaiian archipelago in 1995 did even less to appease Gracie.
Training under the Machado brothers Egan earned his purple and brown belts, winning two jiu-jitsu World titles in the process, and becoming the first non-Brazilian world champion in the sport (1996 blue and 1997 purple). After the brawl at the 1998 Pan American Championship (more details on this subject at the bottom of the page), the Inoue's were asked to leave the Machado gym. At the time Egan said of this matter in an interview to Onzuka.com:
"Basically, my move was made from the Machados to Nova Uniao because it goes back to that problem at the Kaiser High School [where the 1998 Pan American BJJ tournament was held]. The Machados are cousins of the Gracie's and it's not necessarily the Gracie's that the problems are with, but it's with Relson Gracie. And the bottom line was that they're cousins and I didn't want to jeopardize their relationship with their own cousins because of me and for my family." – Source
Egan then joined John Lewis' gym (J-Sect), where he earned his black belt, by then fully embedded in his MMA career, where he fought in important promotions such as Pride, Shooto, SuperBrawl, and Luminex Cup.
In 2003 he retired from combat sports to concentrate on his family, a period when Egan was highly invested in regaining custody of his children in a very public trial. He decided to return to the ring 5 years later, at the age of 43. His return was slightly controversial due to the age difference between the two fighters (his opponent Hans Marrero was 23). Still, Egan proved his worth with a TKO in the 1st round. Since his last MMA match, Egan has maintained relatively active in Jiu Jitsu's Masters circuit.
EGAN INOUE vs RELSON GRACIE FEUD
The bad blood between Egan and Relson escalated to epic proportions at the 1998 Pan American Championship, held in Hawaii, when the Inoue brothers had a brawl with the CBJJ staff (led by Relson Gracie). Here is an extract from a Hawaiian internet forum regarding the subject by an (alleged) eyewitness:
"Egan used to train with Relson once upon a time if I remember right, but later (and current) started training with the Machados in CA (and sometimes John? would come out to HI to train with Egan) and established a very strong training relationship. Relson didn't particularly like Egan falling out of his fold, much less being successful in PanAms, Mundials, etc. after having switched to the Machado "side". In any case, Egan needed to compete at the PanAms (which Relson hosted and ran if I remember right) and win to help advance his belt rank.
Egan was told to be ready for a morning match, practically first thing. He was, and his opponent wasn't to be found.. he was in gi and ready to go, and they said, well, he's not here yet, let's wait. So meanwhile after about 4 hours of Egan trying to stay ready for the match, waiting, they finally call the guy (they hadn't called his opponent, they told the guy to just hanging out at home and they'd call him right before his match) and he finally shows up. Except, well, damn he needs to sew some patches on his gi or some foolishness. More waiting. Oh, and then the guy says he's hungry.. so Relson's guys running the tournament say, oh well, wait a little longer, the guy has to go EAT! And then they finally get Egan and the opponent on the mat and Relson's ref tells Egan that his gi is too tight and he needs to go get another gi. Egan, thoroughly pissed off after about 5 hrs of waiting to compete, is livid, shoving his arms all the way into his sleeves and turning to the crowd, and repeating the motion several times to show everyone that the gi is damn well perfectly fine. But no, the gi is too tight says the ref.
So now Egan goes out to his car to get another gi, pissed off, gets to his car and says, to hell with this, I don't need this bull**t. Enson comes out to check on Egan and Egan tells Enson to go tell Relson and co. to screw off and that he (Egan) was going home.
But a few seconds later Egan reconsiders and is going to go back in to compete anyway. Meanwhile, Enson being Enson goes in and literally tells them to go screw themselves as asked and all hell breaks loose.
Egan hears his name being shouted from inside and runs back in. He sees Manny Yarbrough on top of his dad, in the melee, and freaks out.. he blows thru a couple of big Samoan/Hawaiian doormen that Relson hired for the tournament, and puts a rear naked on Yarbrough and puts him all the way out. All kinds of sh*t breaks loose, Egan is screaming at Relson to come on, if he wants to cause trouble, let's you and me settle it right now on the mat, etc.
Meanwhile everyone's holding everyone else back, Relson is being held back, and Egan's crew and John Machado are holding Egan back. Ryan and Rockson are meanwhile yelling all kinds of sh*t. Ryan's itching to kill people as usual.
They finally settle things down somewhat and crazy-ass Ryan of course is still trying to start stuff up, yelling that he's gonna kill Egan, etc., and trying to get some guys together and go out to his car to get his gun to accomplish this task. At one point John Machado holds Ryan back and tells him to calm down, which helps only slightly. Anyway, it pretty much ends later with Ryan still talking about shooting/maiming/killing Egan… If Egan had run into Ryan anywhere on the island that weekend he wanted to have it out with Ryan.
Meanwhile a day or two later all these anonymous Hawaiians start calling Enson and Egan talking about how they know that Egan got a raw deal, and don't worry "brah", they were going to take care of it, etc.
Egan didn't even know who the hell these guys were and pretty much said, "No, don't do a damn thing" and sure enough some idiot throws a rock/brick through the front window of Relson's school shortly after. There's an uproar and of course, Ryan wants to up and go shoot Egan again.
Relson gets a restraining order on Egan, embellishing the truth to the court in the process to get the TRO, about Egan threatening his life and damaging his property, etc. Things have been lousy ever since. Relson and the Inoue's have had ultra bad blood since then." – Source.